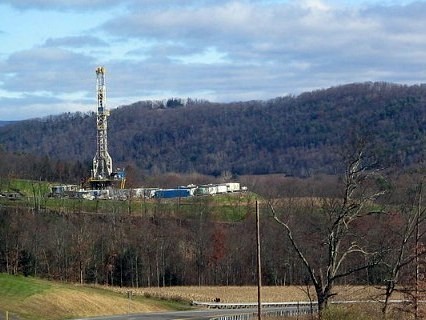 In December, PennFuture Director of Policy Ezra Thrush wrote a blog detailing the dangers of a new piece of legislation called Senate Bill 790. Legislators left Harrisburg for the holidays without voting on the bill but, in the coming days, the Pennsylvania House of Representatives is poised to vote on it, albeit in an amended form.
Though it was recently amended in the House, Senate Bill 790 still represents a substantial rollback of environmental protections governing the conventional oil and gas industry in Pennsylvania.
This bill, promoted by some legislators as a lifeline to the struggling conventional oil and gas industry, rolls back public health protections, allows for significant oil and gas spills to go unreported, and opens the door to more drilling operations across Pennsylvania.
Other controversial provisions of the bill were amended earlier this week by the House Environmental Resources & Energy Committee, in an effort to garner more support from moderate Republicans and Democrats. A provision that would have allowed for drilling wastewater to be used as a road brine was eliminated, while thresholds for spill reporting were reduced.
The amended version of Senate Bill 790 is being touted in Harrisburg as an environmentally-sound compromise, but that's far from the truth. This remains a dangerous bill that would weaken environmental regulations on the oil and gas industry at a time when we need exactly the opposite.
This bill could receive second consideration in the House of Representatives this week, and could receive final consideration votes early next week. Gov. Tom Wolf has said he intends to veto the legislation if it reaches his desk, but PennFuture is working tirelessly to ensure this terrible legislation never makes it there.
You can do your part too, by contacting your local state representative and urging them to vote no on Senate Bill 790. Tell your elected leader that now is not the time to weaken regulations on the oil and gas industry.