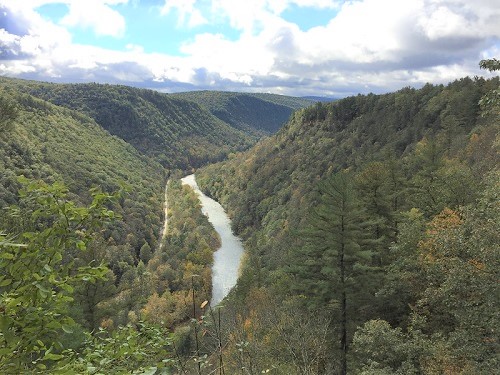 Western Pennsylvania is about to be center stage in a new million-dollar public relations campaign spearheaded by the fracked gas industry's largest national lobbying group. But, as has been the case previously, the industry isn't telling the whole truth about its environmental impact and contributions to climate change.
The American Petroleum Institute recently announced that western Pennsylvania will be one of several locations it will highlight as having benefited significantly from the extraction of fracked gas. The lobbying group will spend in excess of one million dollars on print and social media advertisements.
Specifically, the campaign is expected to hammer home a blatant mistruth consistently put forth by the industry: fracked gas is enhancing our environment, and the industry is doing its part to help combat the climate crisis.
Nothing could be further from the truth.
In a recent interview with the Pittsburgh Post-Gazette, API President and CEO Mike Sommers called fracking "one of the most important environmental achievements in this country." He added that the fracked gas industry is "stepping up to the plate to address the issue of climate change."
Only days later, another story appeared in headlines that directly contradicts that assertion: a gas well drilled by Range Resources has been leaking gas into groundwater in central Pennsylvania for the last eight years. That's nearly 3,000 consecutive days of leakage.
The Department of Environmental Protection has alleged that this single well "caused methane gas to seep into 11 drinking water supplies, nearby streams and a farm field pocked with spots of dead grass."
Over the last eight years, DEP regulators have been met with "sporadic cooperation" from Range Resources, which has refused to accept responsibility and is instead claiming that the methane is naturally occurring.
The DEP earlier this month finally ordered the company to fix the leaking well, noting that inaction from Range Resources will "no longer be tolerated."
It's not as if this is an isolated incident. According to a recent report, during the most recent 12-month period for which data are available, the industry was cited for 13,833 violations in Pennsylvania. The most common violation involved failure in properly storing, transporting or disposing of residual waste, while the second most common violation concerned jeopardizing clean water.
Does that sound like an industry that is enhancing our environment? If you need more proof, look to another example that came in February 2018, when a blowout at a single gas well in Ohio—about 70 miles southwest of Pittsburgh—resulted in more than 60 kilotons of methane escaping into the atmosphere over a 20-day period.
To put it into perspective, this single incident resulted in more methane leaking into the atmosphere than most countries release in an entire year, all while the gas industry has worked with the Trump administration to roll back modest federal rules that limit methane leaks in gas infrastructure. This doesn't sound like something an industry "stepping up to the plate" would do.
Still not convinced? This recent investigative report by Rolling Stone notes that oil and gas wells produce nearly a trillion gallons of toxic waste per year. The author conducted hundreds of exhaustive interviews with scientists, regulators, industry workers and environmentalists, and he uncovered a "sweeping arc of contamination" to our environment, the public, and the industry's own employees.
In trying to spin and change the narrative surrounding fracked gas, the industry touts the fact that its product is a cleaner alternative to coal, which is true. But that is a far cry from saying that fracked gas on its own is a solution to climate change. To the contrary, the buildout of natural gas infrastructure could add as much as a half billion metric tons per year of carbon emissions into our atmosphere.
There are dozens of other instances of claims of tainted water supplies, of families who allege sickness stemming from nearby fracked gas operations, and of environmental damage to streams and wetlands from drilling and pipeline operations.
In the coming months, you might see slick advertisements on television or expensive billboards along the highway. You might hear the upbeat radio ads or see glossy ads online.
Don't be fooled.
The American Petroleum Institute is about to spend seven figures to try to convince Pennsylvanians that it is environmentally friendly and is addressing climate change. Nothing could be further from the truth.