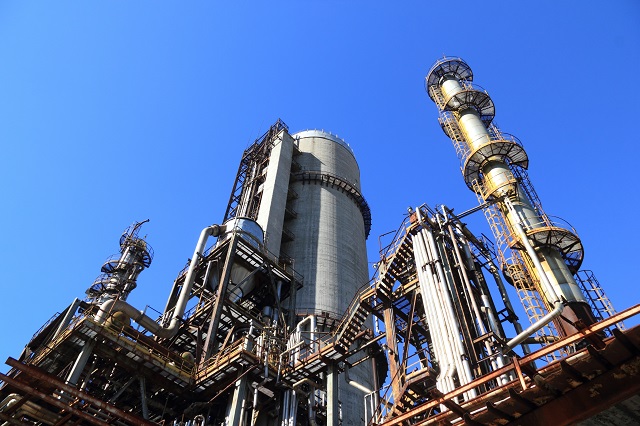 On Jan. 19, 2016 Governor Tom Wolf announced a new strategy to reduce the emissions of methane—a dangerous greenhouse gas—from the oil and natural gas industry.
In 2018, Governor Wolf and the Department of Environmental Protection (DEP) updated permits for new oil and natural gas operations to control for methane leakage. Unfortunately, between the Governor's announcement and the time these new permits were put in place, over 4,200 additional fracked gas wells were permitted. To control these wells and the tens of thousands of older existing sources, Governor Wolf announced the DEP would also "expeditiously pursue the adoption of a regulation for existing sources." It might have taken nearly three years, but on Dec. 17, 2019, Pennsylvania's Environmental Quality Board (EQB) voted to advance this proposed rulemaking.
While an important step, the proposed rulemaking still has some hurdles in the regulatory process before becoming law, but the rule also has some significant shortfalls. The DEP has presented the Environmental Quality Board with the regulatory language the agency would like to adopt along with supporting documentation and recommendations from various advisory committees, and the EQB has agreed to let the process move forward. While the rule's development process has been mostly internal within the DEP, we will see a notice in the Pennsylvania Bulletin early in 2020 which formally opens a public comment period. This will give the public the opportunity to weigh in with written comments and at public hearings.
Wait, the Rule Regulates VOC's and Not Methane?
As written, the rule specifically controls ozone-forming volatile organic compounds (VOCs) by requiring thousands of existing facilities to adopt what is known as "reasonably available control technology" (RACT). In this case, RACT includes new standards for storage tanks and gas processing equipment along with requirements for leak detection and repair programs. While these are all specifically VOC controls, and methane is not a VOC under the Environmental Protection Agency's definitions, the DEP predicts more than 75,000 tons of methane emissions will be avoided as a co-benefit of the program. Using VOC regulation as a surrogate to control methane may not be ideal, but it allowed the DEP to leverage work done at the federal level to establish Control Techniques Guidelines (CTGs) for these sources.
OK, So What Will the Environmental Impact of this Rule Be?
This rule will make the oil and gas production process a little cleaner, but it doesn't make the gas and petrochemical industry clean. Reducing 75,000 tons of methane a year won't fix the climate crisis alone, nor does it address all of the methane oil and gas operations are polluting into our atmosphere. In fact, the rule is only a small but necessary piece of what we need to do to cut greenhouse gas emissions and address climate change. At the rate our natural gas generation is expanding, even very conservative estimates suggest the industry will put all of that carbon pollution and more back in our air in a few short years. When we add even more pollution from sources like ethane cracker plants and other facilities, the window to see real reductions in carbon pollution from this rule gets even smaller. Pretending that we can drill our way to clean air and a healthy climate isn't the path forward.
How Can the Wolf Administration Make This Rule Stronger?
While the proposed rule is a positive step, more can be done to limit methane emissions. For example, the rule controls fugitive emissions by requiring qualifying wells to be inspected monthly by sight, sound, and smell and also quarterly using an instrument-based leak detection and repair (LDAR) systems such as infrared cameras and gas detectors that can identify and locate smaller leaks. Regularly checking for leaks isn't very difficult, but of the more than 71,000 conventional wells, the DEP estimates that all but 303 will be exempt from even this basic measure. Removing this exemption for low producing wells make sense—just because a well doesn't produce a lot of gas doesn't mean it won't have significant leaks.
The rule also weakens the LDAR provision by letting operators test less frequently if the initial testing does not find sufficient leaks. If a part wears out or breaks and a new leak develops, that could mean months of additional uncontrolled emissions before the problem is caught. The Department should correct this and require all sources conduct regular inspections for leaks.
It's Time to Act on Climate
Making this rule as strong as possible and finalizing it without delay is a step in the right direction, but we should expect opposition. Anti-environmental forces will work to weaken, delay, and de-fund these rules at the same time they are promoting increased subsidies for the oil and gas industry. We believe the people of Pennsylvania want action on climate change and strong common-sense emission controls on polluting industries, but some people in Harrisburg clearly haven't heard that message.
In the new year, we'll be asking our members and friends to help fix that problem by sending in comments in support of a stronger rule and opposing attempts to increase pollution. But we also need to be realistic that making the oil and gas industry modestly cleaner, like the rule as currently written would do, won't solve the climate crisis. Much more needs to be done. Our elected officials have a constitutional obligation to take meaningful action in the fight against climate change and they need to hear from the public that we expect nothing less.