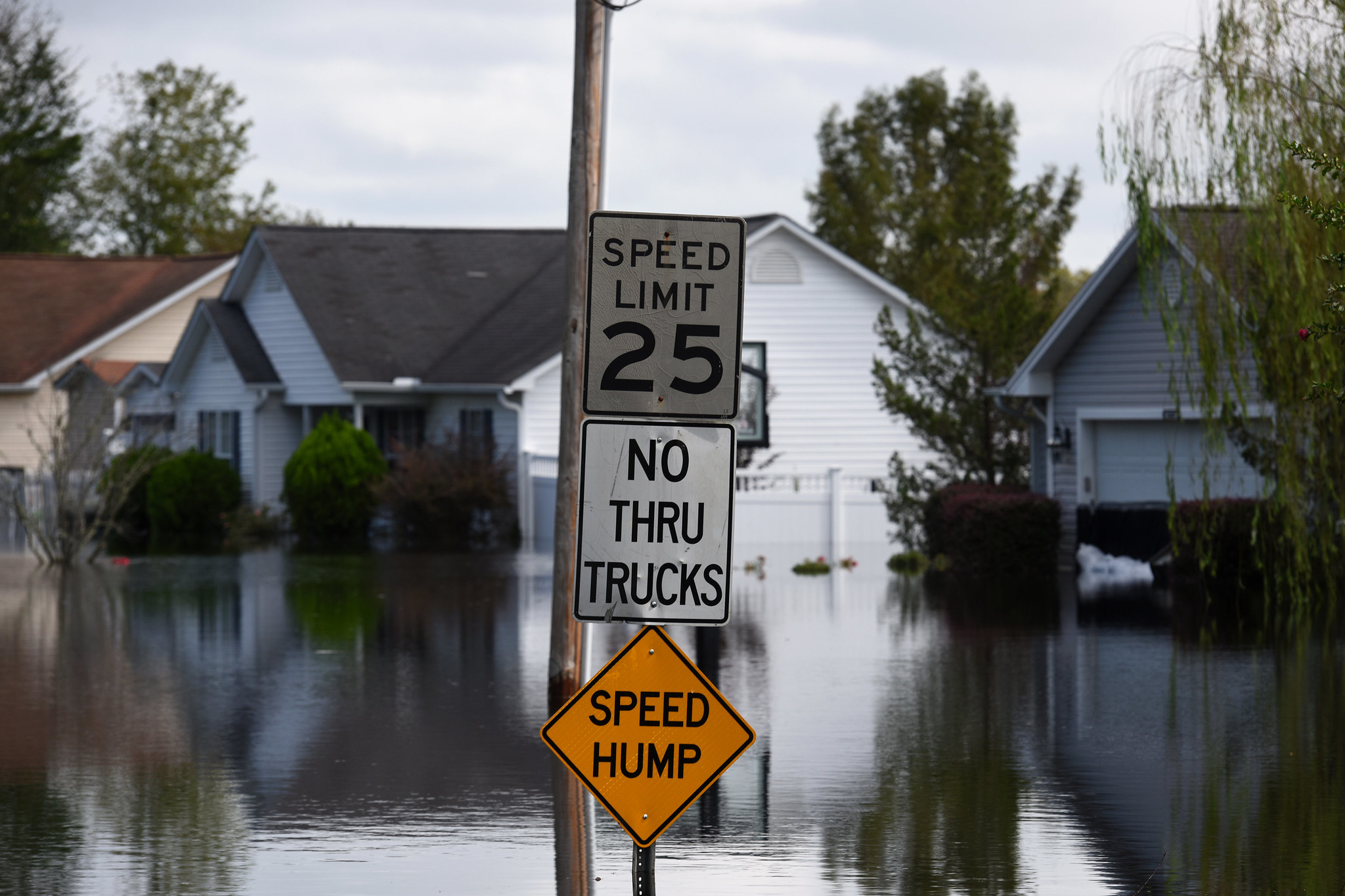 As increased precipitation and flooding have battered Pennsylvanians in 2021, Pittsburgh appears ready to join a growing list of municipalities to embrace stormwater fees to help rebuild and update aging water infrastructure.
The Pittsburgh Water and Sewer Authority (PWSA) announced that it has filed a proposed settlement with the Pennsylvania Public Utility Commission (PUC) that would allow it to move forward with a stormwater fee pending the PUC's approval.
Municipalities across Pennsylvania have enacted stormwater fees over the past decade to provide a dedicated and sustainable revenue stream to face the growing challenge of combating 21st century weather with infrastructure that is not up to the task. Efforts to rebuild America's crumbling water infrastructure have suffered from chronic underfunding for decades. PWSA's proposed stormwater fee openly acknowledges that its residents must be protected from the impact of severe flooding, it is the city's responsibility to protect residents, and PWSA must change how it funds its work to do this.
PennFuture has argued for years that stormwater fees are a significant tool in funding water infrastructure projects and priorities. PWSA's proposed stormwater fee may be part of a larger trend in southwestern Pennsylvania, but it certainly reflects the growing consensus across the Commonwealth as we confront storms fueled by climate change. Despite a small - but vocal - opposition, municipalities have worked to implement stormwater fees because this provides a sustainable revenue stream to fund the necessary work of maintaining and - more importantly - updating our aging infrastructure.
The stormwater fee proposed by PWSA is an important step for Pittsburgh as it will more equitably spread the burden of cost and collect fees from the non-residential properties that are most responsible for the conditions on the ground that lead to increased flooding, especially in urban areas. This fundamental aspect of the stormwater fee is what separates it from a tax: it is assessed on virtually every property based on the amount of impervious surface (i.e. pavement) located on each property. It is a dedicated fee for a service that is specifically designed to pay for that service and is not lumped into a municipality's general fund.
Unlike property taxes, stormwater fees are collected from a much wider base as nonprofit organizations and municipal buildings are not exempt from this kind of fee. This eases the burden of residential landowners who are often forced to foot the bill for municipal services and serve to expand municipal efforts to provide relief to low-income households. Through a credit system, stormwater fee programs can encourage landowners to consider decreasing the amount of impervious surface on their property, which simultaneously decreases their stormwater fee and improves an area's ability to deal with flooding from increased precipitation.
PennFuture has worked closely with municipalities in Pennsylvania on this issue and crafted a Model Stormwater Management Fee Ordinance in 2017. The model ordinance has served as a guidepost for municipalities interested in establishing a stormwater fee. PWSA's proposed fee largely mirrors the structure long recommended by PennFuture. PWSA has previously funded water infrastructure projects through its sewer conveyance charge, which forces property owners with little impervious surface to bear the brunt of costs related to rebuilding Pittsburgh's water infrastructure.
As previously noted, the proposed fee structure adopts PennFuture's approach and will charge properties based on the amount of impervious surface that makes up each parcel using a calculation that has become standard throughout Pennsylvania and the United States. PWSA determined that the average amount of impervious surface on a residential property is approximately 1,650 square feet. This means that 1,650 square feet of impervious surface will be equivalent to one residential unit (ERU). The chart below shows how properties will be charged based on the ERU calculation.
As the chart makes clear, non-residential properties will be charged $5.96 and $7.95 per ERU in 2022 and 2023, respectively. The goal is that these properties are charged a fee that is proportionate to their contribution to flooding conditions in Pittsburgh.
Stormwater fees still represent our best chance for local dedicated and sustainable funding for water infrastructure improvements and reduce our exposure to calamitous flooding. As more and more Pennsylvania municipalities enact these fees, we also need their help in advocating for greater investment in our infrastructure from the General Assembly and Congress. Legislators in Harrisburg continue to play the part of Scrooge McDuck as they sit on billions of dollars that could fund clean water initiatives throughout Pennsylvania. Congress continues to negotiate trillions of dollars in spending that could also help rebuild our infrastructure. Increased investment from our state and federal governments could further reduce costs locally and provide necessary relief to property owners.
PWSA appears to have done its homework and has proposed a more equitable solution to the ongoing challenges we face in ensuring that all Pennsylvanians have access to clean water and are as safe as possible from the dangers of extreme flooding. It is a commonsense approach that has been adopted across the commonwealth and will only continue to grow as municipalities work to protect all of us.