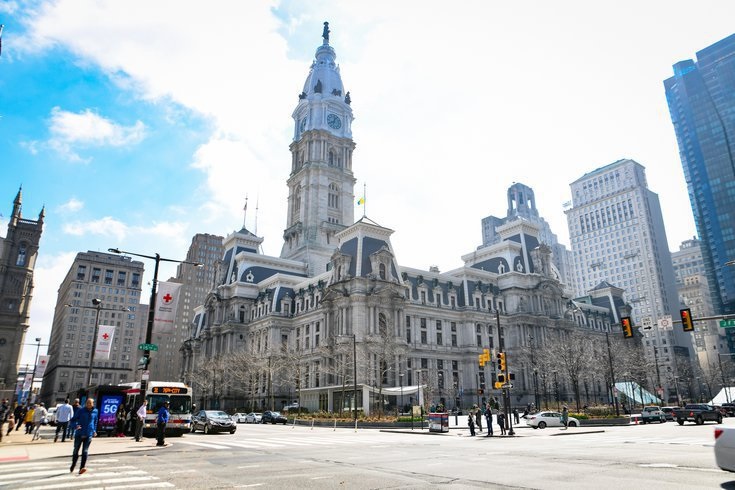 No, it's budget season!
We are only days away from Mayor Jim Kenney's penultimate budget address to City Council and the annual push to fund numerous priorities. The good news? Philadelphia continues to recover from the economic turmoil brought on by the coronavirus pandemic. The bad news? Philadelphia continues to lag behind other major cities in America in its recovery from the pandemic.
In a January town hall, Mayor Kenney said: "The budget is not just about numbers and spending. It's the representation of the priorities of our city…The budget takes our values and turns them into investments. And, turns our hopes and goals into plans."
A video presentation went further: "The budget represents the City of Philadelphia's commitment to tackling its biggest challenges, including providing a safe and just city, health equity for all, and quality education for all Philadelphians. Amid all the charts and numbers of the budget is a core goal: to increase equity and opportunity so that you can reach your full potential regardless of what corner of the city you live in."
So, what are our values for the 2023 fiscal year? A survey helps shed some light on the city's priorities and preferences. These were the options to choose from:
Anti-violence;
Neighborhood Services;
Education;
Business and Workforce Development;
Arts and Culture;
Infrastructure (Roads and Bridges);
Support for Vulnerable People;
Public Health;
Public Safety; and
Other: ______.
Attendees were encouraged to choose three priorities and provide their priorities in the chat if they selected "Other." Not surprisingly, education was the top priority among attendees, followed by neighborhood services.
At first glance, the list of potential options encapsulates many, if not most, of the broad categories that require further investment. But if we take another look, there are issues. The list above makes no mention of climate or the environment. In fact, climate was not mentioned once during the virtual town hall that spanned approximately sixty minutes. The environment was not mentioned either. Unfortunately, we've seen this movie before in Philadelphia as issues related to climate change and the environment are set aside during one of the most crucial periods of the fiscal year.
To start, infrastructure isn't just roads and bridges – as one attendee astutely pointed out during the January town hall. In fact, Philadelphia remains a leader through its incorporation of green infrastructure like trees, rain gardens, and other natural elements to improve the local environment and increase public health.
We have also seen the annual reminder of the impact our aging water infrastructure can have on all of us with another round of water main breaks as the city's efforts to replace old pipes continue to fall short. As I've written previously, Philadelphia's water pipes are ancient. The average age is approximately 73 years, and more than 800 miles of the city's mains are older than 100 years.
Massive water main breaks can be devastating for any community, particularly underserved communities that cannot afford to shoulder the cost of repairs to their homes and neighborhoods that can stem from a massive water main break, nor bear the delays in restoring basic services to the impacted area. Part of Kingsessing recently experienced a 48-inch break to a water main that was 100 years old. The main broke in early February and neighbors are still suffering from the effects more than a month later. One family said that it took several weeks to restore heat to their home, forcing family members to use a space heater to provide some warmth during cold winter months.
Councilmember Jamie Gauthier represents the neighborhood and summed up the situation in a written statement: "Our most vulnerable residents should not have to shoulder the burden of the long-term failure of all levels of government to adequately fund the maintenance of Philadelphia's water infrastructure."
Mayor Kenney's budget address and the subsequent hearings in City Council present an opportunity for the city to clarify how it will do its part to properly fund efforts to update its creaking, groaning water infrastructure. PennFuture will be listening for spending proposals that will capitalize on the important work of the city's Green City, Clean Waters plan to utilize green stormwater infrastructure and green space to relieve some of the pressure on the city's water mains. We are also very interested to hear from the city how it plans to take advantage of new funding sources provided by the Infrastructure Investment and Jobs Act to help it fund this critical work and avoid millions of dollars in damages to communities that can least afford it.
Green City, Clean Waters has also provided opportunities for the city to create opportunities for workforce development through organizations like PowerCorpsPHL. Founded in 2013, PowerCorpsPHL has helped hundreds of young people gain access to career opportunities that were not previously available to them. Participants can earn an hourly wage while developing skills in areas that will help them succeed in the jobs of tomorrow through rebuilding and protecting our natural infrastructure. Green City, Clean Waters allows participants to receive training in the installation, repair, and maintenance of green stormwater infrastructure, which remains an industry with enormous growth potential and economic benefit across Pennsylvania.
Unfortunately, PowerCorpsPHL has seen its city funding cut severely over the past several years despite its strong record of providing employment opportunities to disconnected youth, reducing violence, and improving Philadelphia's natural environment. In fact, the city has cut its funding to PowerCorpsPHL from almost $1.5 million per year to less than $400,000 since the onset of the COVID-19 pandemic.
PowerCorpsPHL remains a national model that reminds us of what is possible when we prioritize workforce development and training in 21st-century career paths with efforts to improve the urban environment. Prior to the pandemic, the program was able to secure family-sustaining jobs for 90 percent of its participants. It also provided an opportunity for youth and returning citizens to chart a path for themselves that would be free of the immediate threat of crime and violence.
The city recognized the program's success in helping to combat the rising tide of violence in Philadelphia when it awarded PowerCorpsPHL with a $550,000 grant because of last year's budget negotiations. This, however, must be used for the specific grant proposal and will not help sustain the program in doing the work that it has done so successfully since its inception. The city should use this budget season as an opportunity to restore its funding to PowerCorpsPHL to pre-pandemic levels.
It is a cliché, but budgets are about our values. PennFuture's values during this budget season are simple:
Protect our most vulnerable neighborhoods from the impact of warmer, wetter weather, and an aging infrastructure through sustained investment in green infrastructure and green space;
Ensure that the least fortunate among us do not have to bear the burden of preventable disasters like water main breaks; and
Provide access to job opportunities for disconnected youth and returning citizens so that they can have access to careers that will provide for themselves and their families.
We hope that Mayor Kenney's budget address and the subsequent City Council hearings will reaffirm the city's commitment to these values and demonstrate the city's ability to put its money where its mouth is.