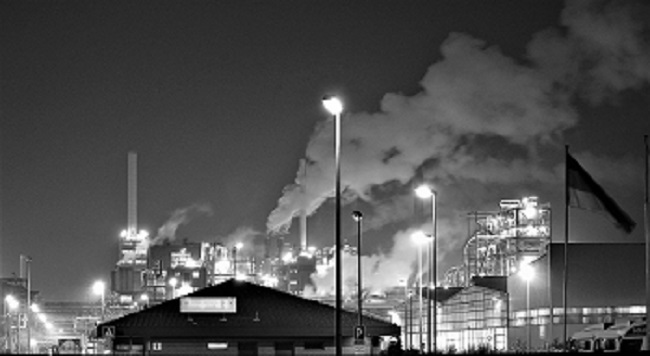 In mid-April, the fracked gas and petrochemical industries—with the help of a contingent in the U.S. House of Representatives—bombarded the U.S. Treasury Department with letters begging the federal government for help paying back its loans.
Specifically, industry and its boosters want to use a program called the Main Street Lending Program—which is intended to provide a lifeline to small businesses struggling in the midst of the coronavirus pandemic—to pay back billions in debts accrued well before the current global health crisis unfolded.
As it currently stands, the government is prohibiting businesses from using these special loans to pay off debt, but an intense lobbying effort by the industry could change that.
Why, in the midst of an economic collapse not seen since the Great Depression, would this industry try to repurpose loans that are needed to keep thousands of small businesses afloat?
Because the industry knows it might collapse without them.
The headlines have been eye-popping. One outlet predicted that as many as 70 percent of the 6,000 shale drillers in America may go bankrupt in the near future. In late April, the industry hit an unprecedented rock bottom as the price for futures contracts went below zero for the first time ever.
As the New York Times reported in late March, some of the largest fracking companies in Pennsylvania—among them Range Resources, EQT and Southwestern Energy—have seen their stocks plummet and debts increase by a combined $7 billion since 2008.
Even Shell, the global behemoth that is building an ethane cracker plant in Beaver County, has seen its share prices drop by nearly half this year and has stated its intent to pull out of a major Liquified Natural gas project in Louisiana, citing market conditions.
The industry is facing more than $200 billion in corporate debt, and one study published on April 16 warns of the dangers of dumping stimulus money into an industry that was already facing "profound and pervasive risks" before the pandemic.
"Shoveling money at the oil, gas, and petrochemical industries will not change the fundamental weaknesses they faced before this crisis began and will face moving forward," said report co-author Steven Feit.
That report makes clear an uncomfortable truth facing the industry: the ongoing coronavirus pandemic is accelerating its rapid decline, but it is not the sole cause or reason for the decline.
It's exceedingly clear that this industry was on shaky financial footing even before the current pandemic upended our economy. Coronavirus isn't the culprit behind poor money management, declining revenues and inherent weaknesses that have plagued the industry. It wasn't a global public health crisis that made the financial sector deeply wary and skeptical of fossil fuels.
Take, for instance, the chief executive officer of a Texas-based oil and gas exploration company who was quoted recently in the Pittsburgh Post-Gazette as saying "no one wants to give (the industry) capital because we have all destroyed capital and created economic waste."
Why, then, would the federal government—or any other government, financial institution, or other entity—be enticed to offer billions of dollars in bailouts to an industry that has consistently and routinely "destroyed capital and created economic waste" well before the current pandemic?
Carroll Muffett, the president of CIEL—the organization that published the study warning against dumping stimulus money into this failing industry—said it best by adding that there's "overwhelming evidence that this sector has reached its end game," and that it did so even before coronavirus.
"No amount of government intervention or taxpayer money can save these companies in the long term unless they fundamentally transform their business models. For governments to continue dumping money into these industries is throwing money down a hole at a time when every moment and every dollar needs to be used effectively for the greatest possible public good."
For fossil fuels, the writing was sprawled across the wall well before current events took hold, and the industry should not try to parlay the coronavirus into an undeserved, irresponsible and reckless attempt at a bailout.