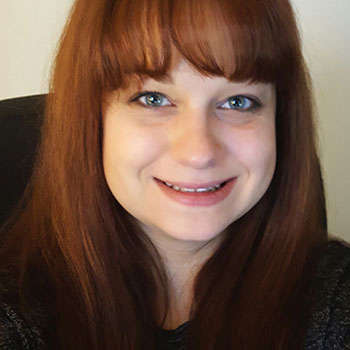 baldauff@pennfuture.org
O: 570.216.3344
C: 570.906.9764

Emily manages PennFuture's issue campaigns, organizes coalition efforts, and maintains relationships with policymakers, members of the organization, and the general public. Overseeing a staff of experts, she is familiar with numerous environmental issues including watersheds, sustainability, urban issues, forest conservation, climate action, air pollution, and consumer energy issues.

She is the state lead for both the Coalition for the Delaware River Watershed (CDRW) and Climate Action Campaign (CAC). Emily also manages the "Our Pocono Waters" campaign, an Exceptional Value (EV) stream designation community and legislative outreach campaign in the Pocono Mountains region.

Emily earned a B.S. in Environmental Resource Management from Keystone College. She started her career as an Urban Resource Conservationist for Berks County Conservation District and then a Watershed Specialist at Pike County Conservation District prior to joining PennFuture's team. She is currently a kayak instructor and water trail manager for the Endless Mountain Heritage Region, as well as an adjunct professor at Keystone College.

Born and raised in the Borough of Throop, PA, Emily is an avid angler, hiker, traveler, kayaker, camper, and birder. Emily's love for birding has resulted in a nine-year stretch of volunteering at a bird banding station in Dalton, PA. It has also brought her to Costa Rica and Belize twice and to volunteer with Operation Ruby-throat, a program that tracks hummingbird and Neo-tropical migration patterns from North America to Central America.