Avoiding the most severe impacts of climate change requires net-zero carbon emissions by 2050.
That means everything we do — from our power supply to transportation to agriculture — must release less greenhouse gases than our lands and waters can naturally absorb.
This vision of a more sustainable economy can become Pennsylvania's future. It's time we fully embrace clean energy, reduce industrial pollution, and collectively transition to an electric-powered transportation system.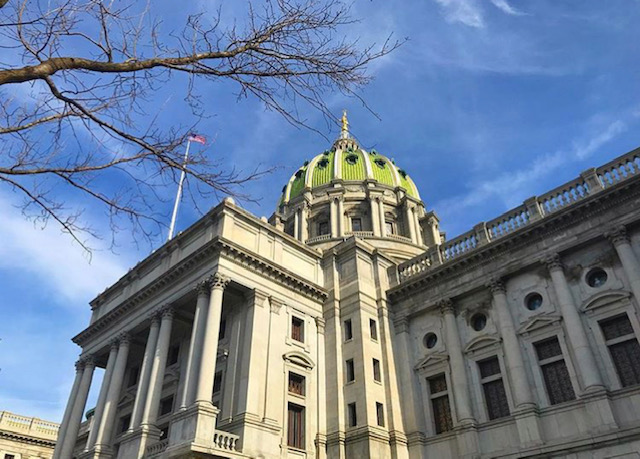 Our elected officials continue to support the struggling coal, gas and oil industries — at the expense of the health and prosperity of the vast majorities of Pennsylvanians.
Pride in our mining and industrial past should not limit our collective ambitions. For too long, entrenched special interests have subsidized, shielded and sugar-coated fossil fuels.
Without a major shift in our climate policies, Pennsylvania risks greater intensity of natural disasters and fewer opportunities for economic growth.
We can avert the most severe impacts of climate change and position our communities for long-term prosperity.
How we respond to the climate crisis will define our communities for generations to come. It's time we move forward.