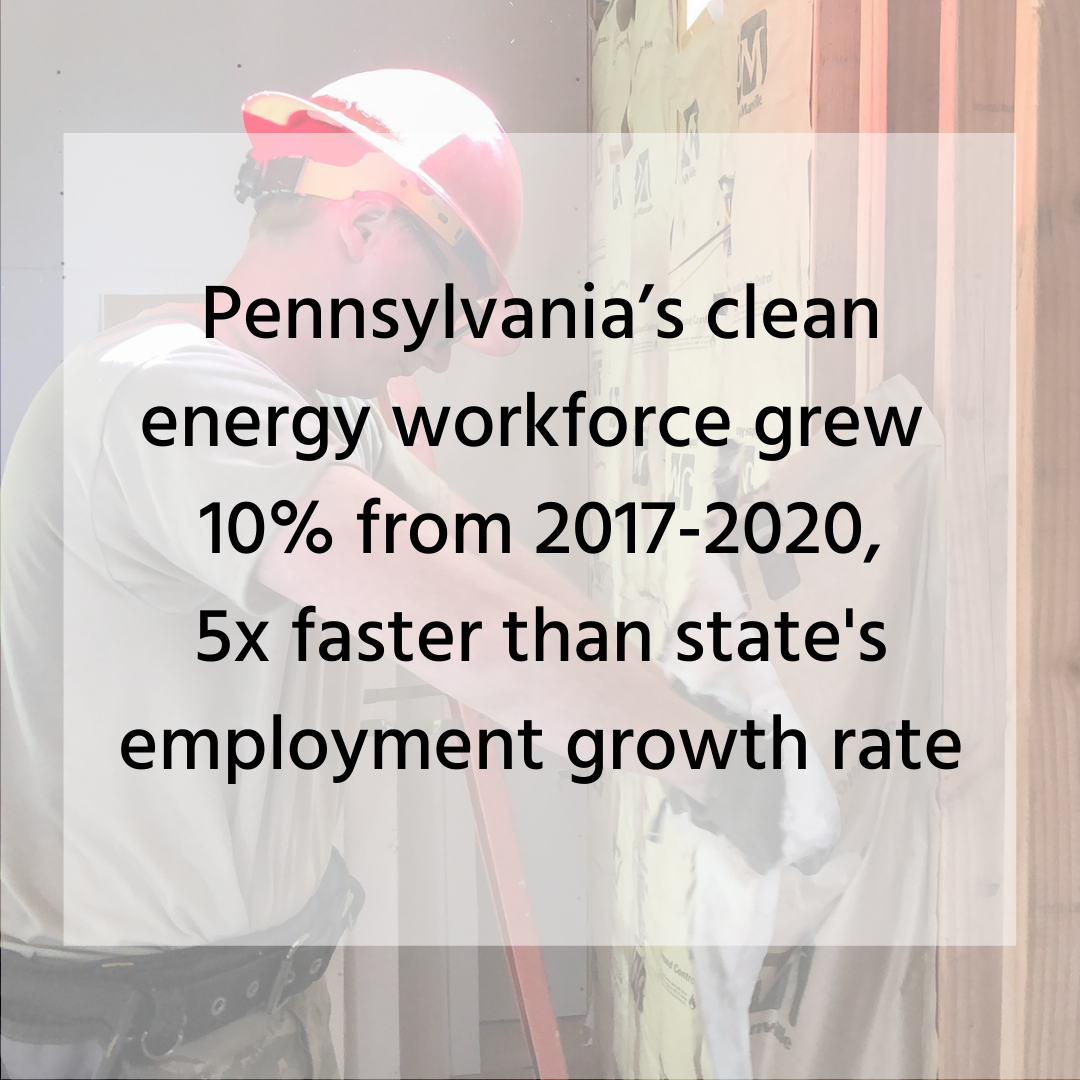 A vibrant, thriving clean energy industry is critical to our future economic success, public health and environmental sustainability.
Analysts forecast $7-9 billion in viable clean energy projects are untapped across the Commonwealth.
Wind and solar are the cheapest forms of electricity generation. Regional grid operators are confident renewables, energy efficiency and battery storage can combine to ensure reliable electricity supply while actually lowering overall energy prices.
Today solar photovoltaic systems can already be found in all 67 counties.
Prior to the coronavirus pandemic, the clean energy economy employed more than twice as many workers as the state's entire fossil fuel industry.
More than 75,000 Pennsylvania jobs are tied to clean energy. The industry's job growth is five times faster than the state's overall employment growth rate.
Rapidly transitioning to renewable energy would meanwhile help us avoid the most serious consequences of climate change. Phasing out coal and gas-fired power plants would improve air quality, disproportionately benefiting people of color and low-income communities.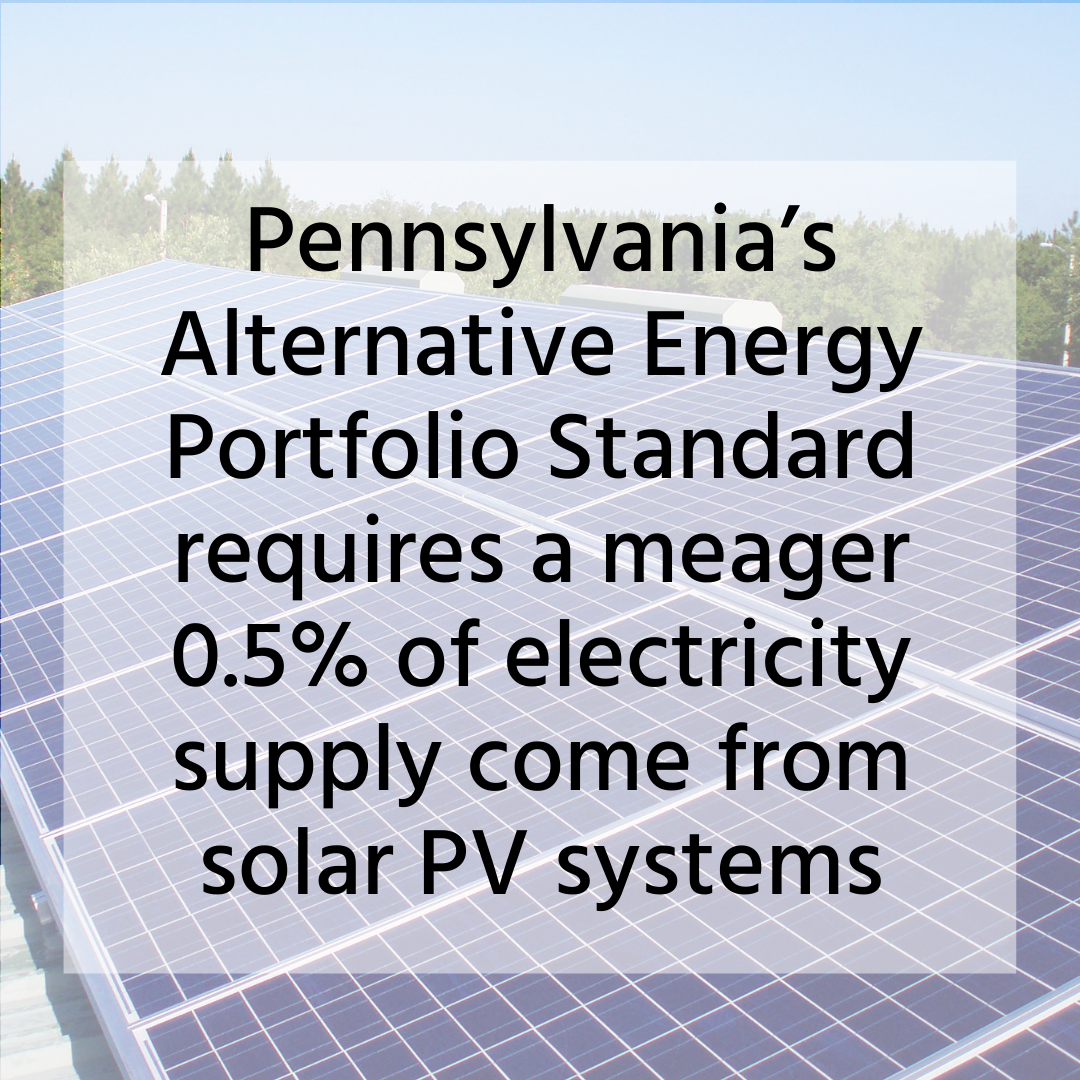 Modest goals and meager financial incentives are holding back our potential.
Pennsylvania requires 18 percent of electricity production come from "alternative energy sources." Several non-renewable electricity sources, many from outside the state, unfortunately count toward this goal.
The state's Alternative Energy Portfolio Standard credits electricity producers as diverse as wood-powered biomass, municipal solid waste and landfill gas facilities.
More than any other source, the state program rewards combustion of toxic coal mining waste.
Solar generators receiving credits are mostly located outside the state. Solar produced in Maryland, North Carolina and Virginia accounted for 65% of the 2019 total.