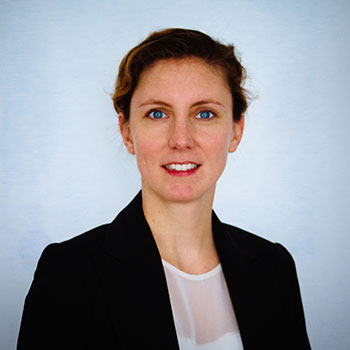 baker@pennfuture.org
215-545-9694

Based in PennFuture's Philadelphia office, Alice focuses her work on water quality protection and stormwater management in southeastern Pennsylvania. 

Prior to joining PennFuture, Alice was an associate attorney at Super Law Group, LLC, a private environmental law firm in New York City, where she pursued Clean Water Act cases and stormwater enforcement issues. She also served as the Director of the New York City Environmental Law Leadership Institute (NYCELLI), a nonprofit designed to inform, equip, and inspire new environmental attorneys and continues her involvement as a member of NYCELLI's Board of Advisors.

Alice previously worked at the Natural Resources Defense Council and Eastern Environmental Law Center, and interned with the Environmental Defense Fund, Hudson Riverkeeper, and the New York Office of Attorney General.

Alice received her J.D. and Masters of Environmental Law and Policy from Vermont Law School and B.A. from Bard College.