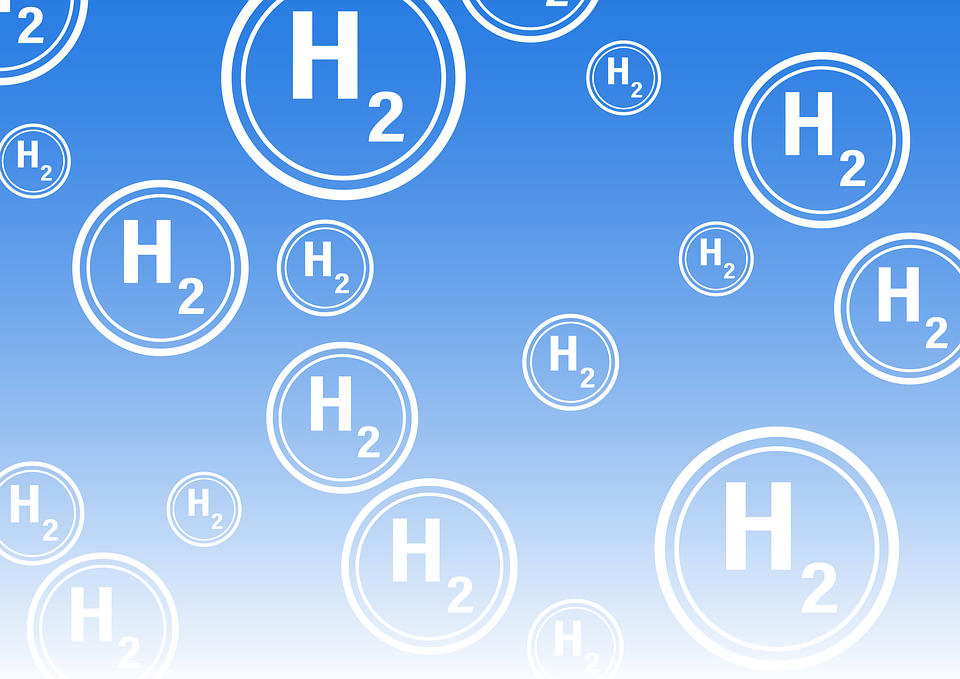 Discussions around beginning a massive-scale Blue Hydrogen project in Pennsylvania began hitting the media around August of 2021, where fossil fuel industry leader Perry Babb announced the launch of a $410 million project called KeyState to Zero in Clinton County, north-central Pennsylvania. This effort was part of a larger push by a mixture of government and private entities to pursue hydrogen as an alleged means to achieve net zero carbon emissions. I also wrote a blog on Pennsylvania becoming a "Hydrogen Hub" in September of 2021. In October of 2021, PennFuture's Rob Altenburg joined the Ohio River Valley Institute for a webinar on the emergence of hydrogen (archived here), and subsequently published a blog discussing the basics of Hydrogen.
Since then, attention around hydrogen has only grown, especially in the eyes of federal and state government leadership. In May of this year, Governor Wolf announced his full endorsement of hydrogen and carbon capture and storage ("CCS"). CCS is a process that captures some carbon dioxide emissions from sources (like coal-fired power plants) and either reuses or stores it so it will not enter the atmosphere.
Specifically, the Governor and state agencies such as the Department of Community and Economic Development, announced their intention to take advantage of an $8 billion federally-funded project (which is part of the Bipartisan Infrastructure Law passed last year) spearheaded by the United States Department of Energy that calls for at least four hydrogen hubs across the country. Fossil fuel companies such as Shell, Equinor, EQT, and about a dozen others have joined in and have been making the pitch for a public-private partnership to advance this project. PennFuture swiftly spoke out against the Governor and others' move to support this project without fully evaluating the environmental and human dangers it presents.
As I wrote about last year, Pennsylvania must develop and support truly renewable energy projects:
"Instead of doubling down on an unsustainable and dirty fracked gas industry, Pennsylvania must work to reduce dependence on fossil fuels and promote alternatives such as energy efficiency and clean renewable energy. To do so, we must align our investments with our goals and avoid unintended side effects that promote pollution and poison our communities and our workers."
We recognized then that this "hydrogen hub" pitch is merely another fracked gas industry scheme to keep itself alive for a bit longer while falsely presenting this project as a wholesale "clean energy solution. Hydrogen development is not the sustainable energy solution it is currently being billed as for Pennsylvania and its future.
PennFuture's New Report on Hydrogen
PennFuture has recently published a paper entitled "Hydrogen in Pennsylvania: An Opportunity to Do It Right." In this paper, we went into detail about the risks of blue and gray hydrogen as well as CCS. We recognize that Pennsylvania needs a state net-zero plan that truly sets the Commonwealth on a path to transitioning from fossil fuel power to clean energy, prioritizing and supporting more energy efficiency and renewable energy projects, as well as targeted, niche technologies like CCS and green hydrogen. We need a real climate protection policy that limits carbon and methane pollution and drives investments in clean energy and efficiency as quickly as possible. Hydrogen and CCS may be useful tools in limited situations, but they are not the climate solution on their own.
What is Hydrogen?
Hydrogen is being proposed as a "cleaner" alternative to methane (e.g., fracked gas). However, hydrogen exists in various forms.
If a renewable, zero-carbon energy source is used, such as hydrolysis, the result is clean

"green"

hydrogen.
Hydrogen derived from fracked gas and other fossil fuels is known as

"gray"

hydrogen and accounts for 95 percent of U.S. production. This steam reformation process requires combustion of fracked gas which produces carbon dioxide and carbon monoxide, both climate-impacting gasses. This is what is being proposed by the "hydrogen hub" proponents.

"Blue"

hydrogen is cultivated through the use of CCS technology. However, CCS has not proven itself economically feasible in large-scale installations and limitations of capture efficiency along with other fugitive emissions means methane gas will still be released.
So rather than rely on complicated color codes, we focus on the end results: hydrogen is either produced with zero carbon, or it is polluting.
PennFuture's Positions
PennFuture recognizes that clean hydrogen may be a useful technology toward meeting the climate goals of net-zero by 2050, but it can only be supported, subject to the following:
Renewable energy now. Pursuing the myth that fracked gas could be a "bridge" to a clean energy economy has already wasted more time than we could afford to waste. Development and investment in renewable energy must be a number one priority.
Limited uses. We must think of hydrogen not as a fuel, but as one of many potential energy storage mechanisms. If industries can use true clean renewable energy directly, they should.
Stringent public health and environmental safety practices and regulations. We must ensure strong protections for our workers, local communities, and environment and must not allow new development to increase burdens—particularly on environmental justice communities.
Based on these positions, PennFuture cannot support the proposed dirty hydrogen facilities (including the regional hydrogen hubs), sought after by the fracking and petrochemical industry and Governor Tom Wolf. We must prioritize our limited resources on renewable energy technology development and support clean, renewable energy projects in Pennsylvania now.
Policy Recommendations
Pennsylvania needs to develop a cohesive, statewide net-zero energy policy that provides a true pathway to modernizing the state energy system.
Pennsylvania must stop advancing subsidies for fracked gas, petrochemicals, and other fracked gas-dependent technologies; and Pennsylvania should begin ratcheting down its centuries-long taxpayer support for fossil fuels.
Pennsylvania must facilitate and support the development of truly renewable energy sources, including solar, wind, and in some cases, green hydrogen.
Pennsylvania must ensure that environmental justice is at the forefront of any projects.
Pennsylvania is at a crossroads between the dirty energy past and a green energy future, and yet our leaders continue to look backwards. Embracing false solutions like "Hydrogen Hubs" will cost Pennsylvanians their health, lives, and millions of dollars in lost job opportunities by not investing state resources towards building out a robust renewable energy infrastructure while the industry is beginning to expand worldwide.