According to the PA Department of Environmental Protection, solar energy currently contributes less than 1 percent of the state's total electricity generation. Despite overall increases across the state, slow solar growth in PA does not align with the rapidly declining costs of installation, available tax credits, and myriad health benefits of prioritizing solar over fossil fuels. There are more reasons than ever to act quickly to secure Pennsylvanians' economic, environmental, and social wellbeing, all of which would be augmented by increased deployment of solar energy.
To clarify why Pennsylvania decision-makers must take urgent action to invest in, expand access to, and amplify the co-benefits of solar energy, PennFuture recently released a new report on solar energy. This paper sets the record straight on commonly held myths about solar and recommendations to overcome the largest obstacles to solar energy adoption.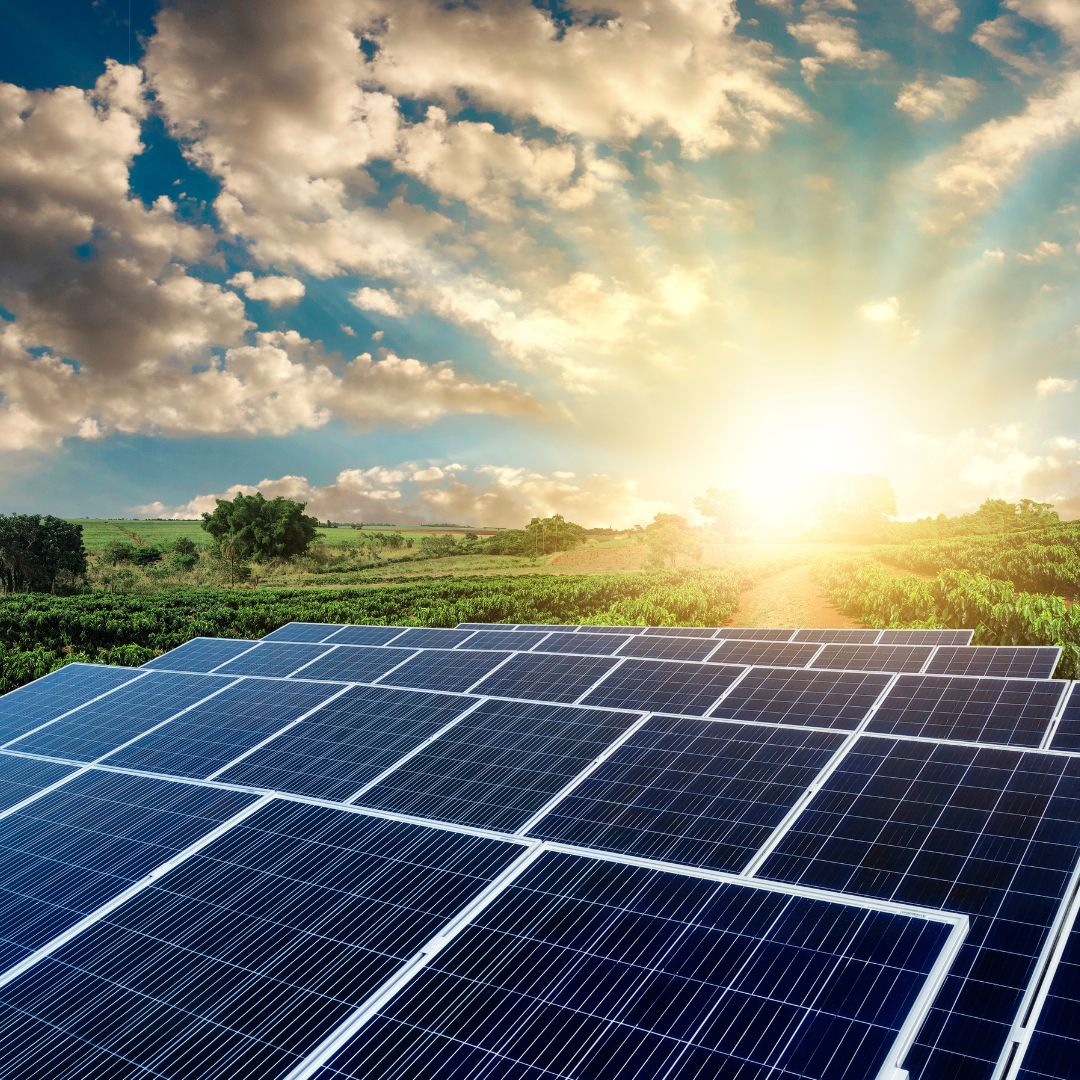 Solar Myths & Misconceptions
Several myths and misconceptions have led to confusion and worry about the construction of both utility-scale and residential solar.
A few key points correcting common misinformation include the following:
Pennsylvania receives ample sunshine to make solar generation effective.
Solar arrays can coexist with working farms, providing farmers with a sustainable source of income and the opportunity to maximize profit through agrivoltaics — the co-location of solar panels and agriculture. Unlike permanent housing developments, solar development and agricultural land use are not mutually exclusive.
Well-designed modern solar systems are designed to mitigate concerns about erosion, groundwater contamination, and glare.
The reuse, recycling and decommissioning of solar panels is feasible and sustainable. Many panels will continue to generate electricity long after a system is decommissioned and can be used in other applications. When it is time to retire the panels, 90% of their components are recyclable with current technology, which is continually improving.
In addition to the threats posed by solar myths, solar development in PA also faces more concrete legislative obstacles. Bills currently awaiting action in the PA legislature could further solidify the state's dependence on fossil fuels, prevent local efforts to incentivize solar, and burden solar development with greater bonding requirements than dirtier industries. Pennsylvania also lacks bills that strengthen solar access; to combat this issue, lawmakers should enable community solar and curtail HOA solar restrictions.
Moving Forward from Pennsylvania's Legacy of Dirty Energy and Polluted Air
Solar energy offers a key opportunity to enhance the security of our energy grid, create thousands of jobs, improve air quality, and reduce health impacts caused by fossil fuel emissions.

Policy Recommendations:
Pennsylvania should increase its solar energy goals through higher Alternative Energy Portfolio Standards (AEPS) targets. The previous AEPS solar goal (0.5% of the 8% renewable energy goal) was attained in 2021, and a more ambitious target is needed. PennFuture supports PA Senate Bill 230, which would increase the renewable energy goal to 30% by 2030 and permit community solar.
Pennsylvania must encourage solar power development on brownfields and through use of agrivoltaics. The state has plenty of space for solar, especially since solar is a more preferable investment for farms than permanent-conversation developments. Additionally, the Eastern Pennsylvania Coalition for Abandoned Mine Reclamation has found that there are more than 200,000 acres of abandoned mine land in PA, which could potentially host solar farms.
Pennsylvania needs to implement legislation supporting residential solar access, community solar, and more equitable bonding requirements. Rather than perpetuating the dominance of polluting fossil fuels, PA lawmakers must instead focus on pro-solar policies that will yield greater long-term advantages for their constituents.
PennFuture continues its work promoting clean energy and a sustainable future for all Pennsylvanians. Solar energy is undoubtedly a crucial climate solution that is more affordable than ever. Continued solar restrictions, limited funding for renewable infrastructure, and subsidies for dirty energy are simply illogical and are doing a disservice to future generations.