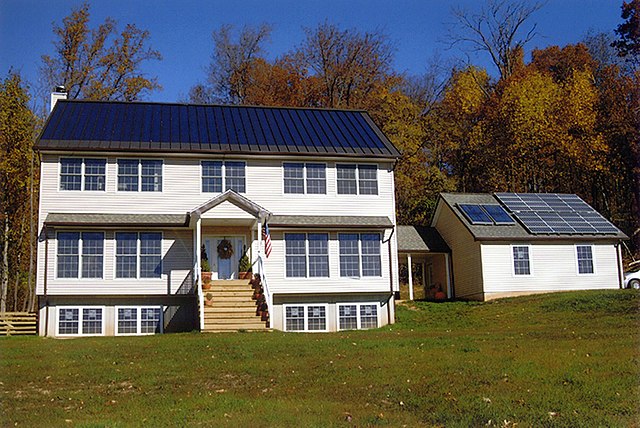 Across Pennsylvania, interest is growing in rooftop solar panels for environmental and economic reasons. Despite early adoption, PA ranks 26th in the nation for solar installations; Texas, on the other hand, ranks 2nd, with 10,346 solar jobs and more than 4 GW of solar expected to be installed by 2027 to replace retiring fossil fuel generators. With increasing heatwaves and extreme weather events, the growth of renewables in Texas will be crucial for maintaining grid reliability and keeping prices low.
According to a 2022 Embold Research poll, solar has strong support across PA: 65% of respondents, across all demographic groups, want to see increased solar production, restoring Pennsylvania's prior status as a national solar leader. Neighboring states, such as Maryland, New York, and New Jersey, all have higher renewable energy targets (50% by 2030) compared to PA's current goal of 8% renewable energy (with half a percent from solar). Scaling up solar, both residential and utility-scale, will create abundant jobs and cost savings, improve residents' health, and help PA lower its carbon footprint. Otherwise, Pennsylvania will continue missing out on solar benefits.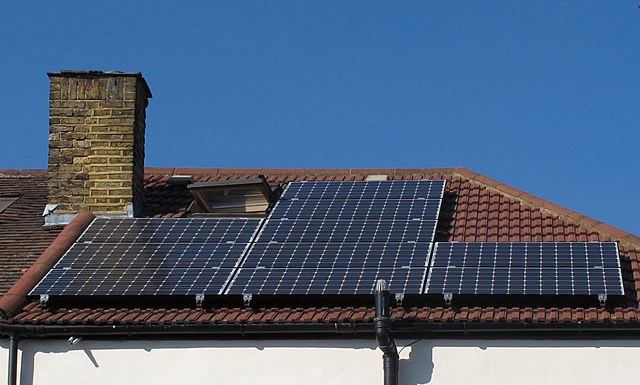 For one, solar energy offers homeowners reliable power with predictable costs: a benefit that cannot be derived from fossil fuels.
During

December 2022 Winter Storm Elliott

, wholesale energy prices (from failing fracked gas plants) soared, leaving many homeowners questioning whether continued dependence on fracked gas is good for their wallets.

Fracked gas must be purchased constantly at an average of

$0.061 per kilowatt-hour and coal at $0.066

, whereas rooftop solar power is free once the system cost is covered—and there is not much room for fossil fuels prices to decrease.

Costs of home heating oil are also rising: according to the

U.S. Energy Information Administration (EIA)

, U.S. heating oil prices were 65% higher in October 2022 than the previous year, reaching a high of $5.90 per gallon on November 7, 2022.
​

Healthier Energy Source:
Not only are fossil fuels increasingly expensive, but they are also detrimental to our health and environment. Fossil fuel pollution is linked to adverse health problems such as asthma, heart issues, heat-related illnesses, and greater exposure to infectious diseases. Related emissions and spills have polluted our air and water as well as caused toxic contamination of our food supply, extreme weather, and environmental disasters.
Long-term cost savings and reduced carbon footprint:
Rooftop solar panels offer clean energy at a more affordable cost than ever, thanks to the Inflation Reduction Act. Solar panels also will increase home value, and provide energy savings of approximately $23,634 after the payback period. Through net metering, homeowners can receive credit for the energy that they add to the grid, effectively removing their electricity bills.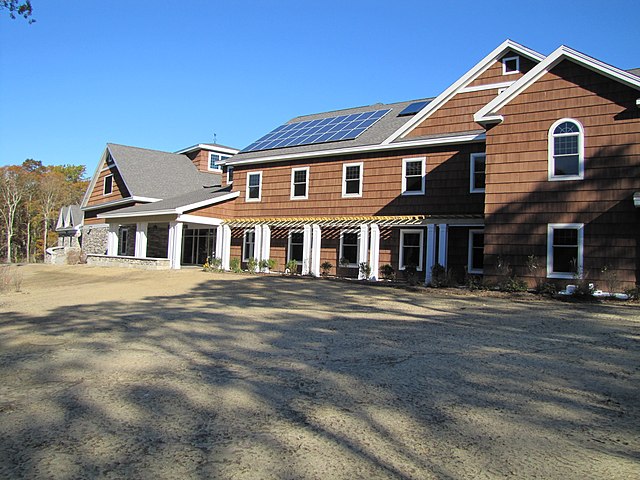 What's a solar co-op?
A solar co-op consists of individual homeowners and/or businesses who join together to learn about going solar, provide mutual support, and benefit from bulk discounts—as a group, co-ops are able to obtain competitive bids from solar installers. Solar co-ops are free to join, flexible (members are not required to go solar), and focused on meeting members' needs and priorities.
Local Case:
Residents of Lancaster, PA currently have the opportunity to join Solar United Neighbor (SUN)'s Lancaster Solar Co-op, which aims to reach 100 members by July 31, 2023 and have solar installations completed in spring 2024. This group is facilitated by SUN and nine community partners, who are offering educational sessions and support, advice on financing, and a solar installation discount. SUN plans to continue expanding their co-ops to reach more PA counties in the future.
Equitable Energy:
Solar co-ops can also offer a way to advance energy equity and lower the energy burdens for lower and middle income (LMI) homeowners through providing free rooftop solar panels. Low-income households are more likely to spend a larger portion of their income on energy than wealthier homeowners, but installing solar panels is often unaffordable. SUN is also planning an upcoming solar co-op in Allegheny County, following the success of their LMI pilot program there. With programs such as SUN's that augment solar access and equity in LMI communities, resulting lower energy bills can significantly improve quality of life.
If you cannot install solar panels (renters and those with unsuitable roofs), there is still a way to go solar through a community solar program. Community solar is defined by the U.S. Department of Energy as "…any solar project or purchasing program in which the benefits of a single solar array or project flow to multiple customers." In community solar programs, a solar array provides energy directly to the electric grid and subscribers receive a credit lowering the cost of their energy bills. Subscribers benefit from electricity savings and a lower carbon footprint without having to install or maintain their own solar panels.
Economic advantage for Pennsylvania:
According to the PA Community Solar Economic Alliance, 235 planned community solar projects across 48 counties await the passage of this legislation. These projects would provide a $1.8 billion economic stimulus and $83 million in local revenue.
Not available in Pennsylvania yet:
Unfortunately, Pennsylvania is not one of the 22 states that have policies allowing for community solar. Although community solar bills are expected to be re-introduced, prior bills have not moved from committee. Despite huge support in Pennsylvania — 77% of voters — Pennsylvania has still not passed this economic and environmentally advantageous legislation.
What can you do?
Solar is a wise investment for homeowners concerned about rising energy prices and negative health impacts of fossil fuels, as well as those wanting to shift to sustainable energy. There are options for individuals to learn more about solar, especially if you're unsure of where to start:
Our Position:
PennFuture advocates for community solar programs and clean energy access for all Pennsylvanians, and provides research to lawmakers on the benefits of solar. We support the following proposed solar policies:
Solar access legislation: not yet proposed
To get involved in this important fight, become a PennFuture member, consider installing solar or your home or join a solar co-op, and tell your legislator you want community solar and other pro-solar policies.