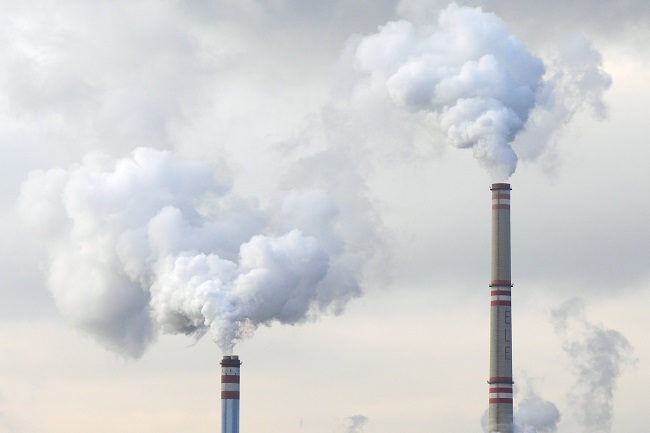 The beginning of 2021 has been busy for clean energy advocates.
On January 14th, the Pennsylvania Department of Environmental Protection wrapped up its public comment period on its proposed CO2 Budget Trading Program, through which Pennsylvania would cooperate with the other Regional Greenhouse Gas Initiative (RGGI) states to minimize dangerous emissions across much of the northeast and invest in cleaner alternatives.
In all, DEP heard from 449 citizens over a series of ten virtual public hearings and from over 14,000 citizens who submitted written comments. The response was overwhelmingly positive and shows the vast support across Pennsylvania for cutting carbon pollution and fighting climate change.
Just days after the DEP wrapped up this process, the U.S. Court of Appeals for the D.C. Circuit vacated and remanded the Trump administration's anti-environmental "ACE rule".
Although ACE stands for "Affordable Clean Energy" that name was always a cynical joke. The Clean Air Act requires power plants to adopt the best system of emissions reduction (BSER) to cut pollution that endangers public health and welfare. With ACE however, Trump's EPA attempted to redefine BSER to exclude the most cost effective approaches—including programs like the DEP's CO2 Budget Trading Program.
Repealing ACE was sure to be a high priority for the incoming Biden administration, but the cumbersome regulatory process to do so could easily have taken years. Fortunately, the D.C. Circuit's action throwing out the Trump EPA's horrible plan saves the Biden administration the effort of scrapping it. Now, the new leadership at EPA can focus their attention on what the next steps should be.
We won't know exactly what the new plan will look like until EPA releases a proposal, but we can make some educated guesses based on other initiatives of the Biden administration.
While Trump made a public show of withdrawing from the Paris Agreement, actual withdrawal wasn't effective until November 4th, 2020 and one of President Biden's first action after his inauguration was to rejoin the agreement.
At the center of the Paris Agreement are individual long-term goals set by the parties known as nationally determined contributions. Where President Obama submitted a target of reducing greenhouse gas (GHG) pollution 26 to 28% below 2005 levels by 2025, President Biden is expected to establish targets more consistent with his stated goal of achieving a carbon-free power sector by 2035 and net zero emissions economy-wide by 2050.
There are a number of different pathways towards reaching these goals, but the most straightforward method would be for Congress to pass legislation that caps carbon pollution and invests in clean alternatives. One possible model for this type of legislation was the Waxman-Markey Bill that was passed by the House in 2009 but was never brought up for a vote by the Senate. A modernized version of that bill reflecting the most current science and the Biden's administration's priorities could easily drive the sort of reductions we need.
That isn't the only legislative path of course. The Energy Innovation and Carbon Dividend Act, legislation related to the Green New Deal, and other alternatives could all lead to the needed emission reductions. Whether such bills would have enough support to overcome a filibuster in the Senate remains to be seen—polluting industries still wield considerable political power.
If the legislative pathway is blocked, the administration could use its existing authority under the Clean Air Act to get the needed emissions reductions. This is what the Obama administration did when it finalized its Clean Power Plan (CPP). In that case, existing fossil fuel power plants were required to meet certain standards of performance—the aforementioned BSER. This could be accomplished by installing new technology at the facilities themselves, but CPP also allowed states and regions to meet the standards in aggregate through programs like RGGI.
While the eventual federal approach may not necessarily require states to implement a cap-and-invest system like Governor Wolf has proposed or join a multi-state effort such as RGGI, there are some good reasons for considering that pathway, even apart from preventing 188 million tons of carbon pollution, millions of dollars worth of co-benefits from other emissions reductions, and the potential for investment in clean and sustainable technologies that RGGI brings.
First, to the extent that we are required to meet federal emission targets, modeling indicates that multi-state compliance programs such as joining RGGI would likely be the most cost-effective means to do so. This should be obvious: instead of needing to reduce emissions at each individual plant, a trading program allows those reductions to be made wherever they are cheapest. A multi-state trading program provides a bigger pool of options, so finding a less-expensive alternative becomes more likely.
Having a strong federal program also mitigates another concern with RGGI—emissions leakage. We are very familiar with this concept in Pennsylvania where, as a member of Ozone Transport Region (OTR), facilities in our state sometimes need to meet more stringent rules than similar facilities in non-OTR states like Ohio. This gives some incentive for businesses to locate operations in jurisdictions where regulations and oversight are more lax.
As expected, modeling conducted on the proposed CO2 Cap and Invest program identified some effects of leakage. While CO2 pollution will fall across the board, emissions in Pennsylvania are expected to decline more than emissions in the grid as a whole—that indicates some limited shifting of generation to out of state companies could happen.
If this were a very large effect, Pennsylvania's program could be adjusted to compensate for the problem. There is a better solution though—if the federal government requires other states to achieve similar emissions reductions as a result of the Biden administrations new targets, there will be no incentive for leakage.
Even though federal action is likely on the way, Pennsylvania can and should move forward with its own proposed CO2 Cap and Invest program without delay.
Again, not only does this bring all the net benefits DEP identified that much sooner, it also puts Pennsylvania in a better position to influence the coming federal action. The Clean Air Act makes good use of a concept called "cooperative federalism."
This, essentially, lets states innovate and tailor programs to best fit their needs while the federal government provides a strong backstop ensuring critical standards are met If we act now, there is a much greater chance the federal program will accommodate decisions we make in Pennsylvania. If we delay, we may cede some of that flexibility.