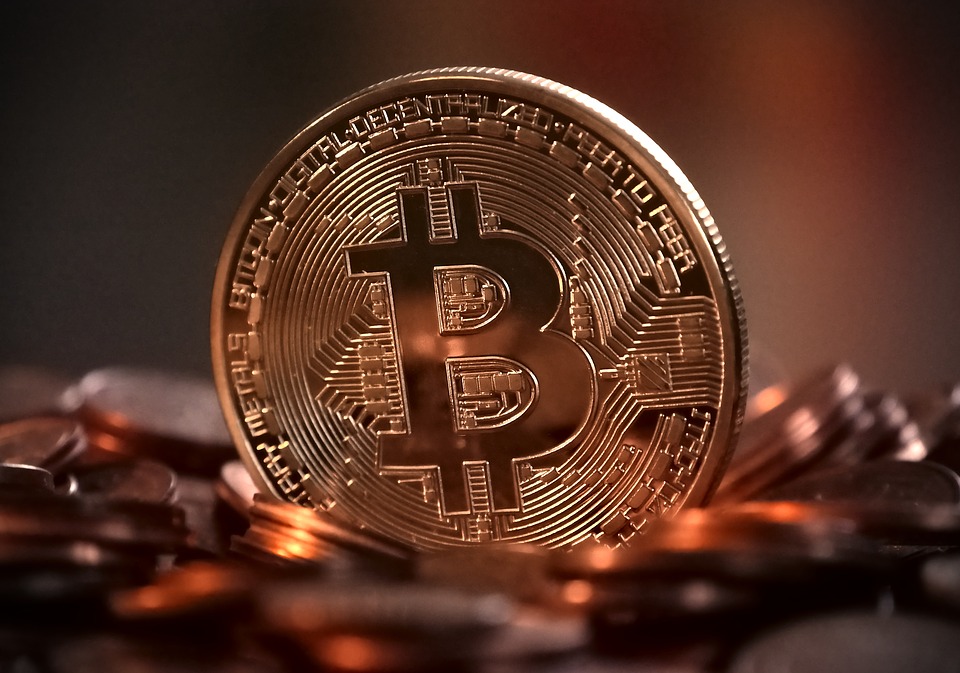 On August 9th, 2021, the Intergovernmental Panel on Climate Change (IPCC) released its Sixth Assessment report, clearly linking human-caused climate change to the extreme heatwaves and severe weather events we see all around the world. While it's not too late to avoid the most severe effects, the situation is projected to get even worse without immediate action to cut carbon pollution.
Against that backdrop, it is shocking that our state government is continuing to force Pennsylvanians to not only suffer the consequences of climate change but to pay polluters massive subsidies that will result in even more emissions. Invariably these unsustainable businesses are boom-and-bust. They take the higher profits while they can, before leaving PA taxpayers to pay to clean up their mess.
PennFuture has written extensively on how this subsidy-then-bust process is propping up fracking and petrochemical businesses in Pennsylvania. This pattern can also be found in the incredibly dirty waste coal industry, but now with an unlikely partner—Bitcoin. One recent example is Stronghold Digital Mining—a new firm that repurposes dirty waste-coal burning power plants to mine the cryptocurrency known as bitcoin.
In late July 2021, Stronghold filed a form S-1 with the Securities and Exchange Commission disclosing information about the business and its finances. They report that they currently own and operate the Scrubgrass waste coal plant in Venango County, have a definitive agreement for the Panther Creek plant in Carbon County, and a letter of intent to purchase a third plant—all for the purpose of bitcoin mining. Unlike the fracking and petrochemical industry, Stronghold is at least open about the fact that their business model requires significant taxpayer subsidies for it to be viable.
Bitcoin is an energy intensive process and a growing carbon polluter
The Bitcoin Network as a whole consumes a tremendous amount of energy to run millions of special-purpose computers—known as application-specific integrated circuits or ASICs—that attempt to "mine" new blocks in the bitcoin blockchain. To create a new block these computers race to find a special number that, combined with the financial transactions and other data recorded in the block, gives a result that meets specific criteria. This is a trial-and-error process that is akin to picking the winning lottery number, but much more difficult, often taking trillions of attempts to find a working number. At the time of this writing, finding the special number might earn the winning miner nearly $300,000 worth of bitcoins. But, if someone else finds the number first, losing miners get nothing and must start the process from scratch. To be competitive, miners build vast data centers containing potentially thousands of ASIC miners, each testing many trillion of these hashes every second.
According to data from the Cambridge Bitcoin Energy Consumption Index, the network currently takes over 9 gigawatts (GW) of power to operate and could be as high as 35GW. Even at the low end of that range, that is enough electricity for over seven million houses. Stronghold, for its part, reports that they currently operate 1,840 miners that can cumulatively test around 85 thousand-trillion hashes per second (85 PH/S) and draw about 4.1 Megawatts (MW) of power—enough to supply over 3,000 average houses.
Bottom line: it takes an obscene amount of energy to mine bitcoin and now companies are looking to power that mining by buying up cheap, dirty, outdated power plants just to run the computers to do the mining. In the case of Stronghold, this power is coming from the Scrubgrass waste-coal power plant and, based on their 2019 emissions data, the existing mining is likely resulting in over 6 tons of CO2 being emitted every hour. That's more than 6,700 vehicle-miles worth of pollution.
That is bad enough, but Stronghold reports it has a definitive agreement to buy the Panther Creek waste-coal plant and has signed a letter of intent to purchase a third plant. In all, they are forecasting acquiring 57,000 miners by the end of 2022 and consuming 193 MW of electricity. The exact pollution rate depends on how these miners are split among the three plants, but it may be in the range of 278 tons per hour of CO2. Also, because this is new demand on the grid, other generators may end up increasing their output—and their pollution—to meet the demand that these plants will no longer serve. That could easily add another 25 tons of CO2 per hour—more than 30,000 vehicle-miles worth of emissions—and possibly much higher .
Stronghold Digital Mining's business model is an environmental nightmare
Stronghold is selling its business model to investors as environmental progress—it's purchasing waste coal plants to power its cryptocurrency mining while removing culm piles that scar Pennsylvania's landscapes and communities. Unfortunately, this is a classic case of greenwashing.
Coal-fired power plants are all notoriously dirty, but waste coal facilities are even worse. In addition to CO2, the Scrubgrass plant's most recent emissions report shows hundreds of tons of sulfur dioxide, oxides of nitrogen, hydrochloric acid, carbon monoxide, and more than a dozen other air pollutants including neurotoxins, carcinogens, and smog-forming compounds.
In addition, the Trump administration rolled back critical air quality protections for waste-coal plants (although PennFuture and others have challenged this). While Stronghold claims that their operation is "environmentally beneficial" because it burns waste coal from piles that are currently polluting the land, they barely mention the very real public health and financial damages caused by increased air pollution and don't consider any alternatives to digging them up and burning them. Even if one believes that some waste piles are so dangerous that the damage and pollution from burning them could be justified, there is no guarantee these are the ones that will be used.
Waste coal is always dirty, but the bitcoin industry has an additional waste stream we should be concerned about—tons of electronics waste from thousands of obsolete ASICs. Because of the competitive nature of Bitcoin mining, the hardware has a very limited useful life—in some cases as short as 18 months—before new hardware renders it obsolete. We see this in Stronghold's own filing with many of their miners requiring 1,300 watts to calculate 13 trillion hashes per second (TH/s) where newer devices work three times as fast for the same power. As highly optimized "application specific" devices, there is little chance that any obsolete devices will be reused.
Pennsylvanians are, once again, being forced to subsidize pollution without any say
Another obvious problem with burning waste coal is the expense. The reason why coal plants are closing across the country is because they can't compete with cheaper gas-fired power plants and even cheaper clean renewable energy. A recent study on the levelized cost of energy (LCOE) shows coal costing more than $65 per megawatt-hour (MWh). Gas might be as low as $44/MWh and renewable energy can be as low as $26/MWh. Compared to a traditional coal plant like Homer City—which itself has faced bankruptcy—Scrubgrass needs to burn more than three times as much fuel for the same generation. Even with low-quality fuel that costs roughly half as much, it's clear that waste coal is never going to be the cheapest source of energy.
Stronghold claims that fuel costs, operational and maintenance costs, and administrative expenses to operate Scrubgrass will result in power costing $43/MWh. That seems very optimistic since the company reported $17,629,051 in total 2019 operating expenses in the S-1 filing and 239,191 MWh of generation reported to the Energy Information Administration. That suggests actual costs over $73/MWh. The S-1 lists income from energy sales for the period of just over $29/MWh, which is slightly higher than the PJM grid average of $25/MWh, but it also shows a $6 million operating loss on $7 million in energy sales, so real costs operating the facilities are likely much higher than their sales suggest.
Even if the company can bring the operating costs down to 43/MWh, it's still a big leap to go to the $18/MWh Stronghold claims they expect to pay for power going forward. To get to that number requires significant state subsidies.
Subsidy #1: PJM Capacity Over-procurement
First, Stronghold expects to receive $6/MWh from the PJM capacity market. This is a separate payment, in addition to the purchase of energy, that our electric grid operator makes to ensure sufficient generation capacity will be available in the future. Companies get these payments if they bid low enough to clear the capacity auction and are available to be dispatched in the delivery year. Over-procurement of capacity has historically acted as a subsidy for fossil fuels, but for 2022/23 PJM procured much less capacity resulting in a market clearing price of $50/MW-day, or about $1.7 million dollars a year for a plant like Scrubgrass. With payments that low, the only way they will receive $6.00/MWh is if the facility only ran at 35% capacity. There would be no reason to purchase two additional waste coal plants if Scrubgrass had that much spare capacity, so the company must be counting on capacity prices in the future well over $100/MW-day. That may have been common in the past, but there is no guarantee payments will return to that level. If true though, this implies billions of dollars in additional payments will come from the pockets of ratepayers.
Subsidy #2: Tier II Alternative Energy Credits
While most states have "Renewable" portfolio standards, Pennsylvania has an Alternative Energy Portfolio Standard (AEPS) program that subsidizes polluting resources like waste coal under what is called Tier II. In 2019, Tier II credits were not particularly valuable averaging only $0.31/MWh of generation statewide. Scrubgrass did better than average reporting $105,532 from this source or $0.41/MWh, but going forward, their prospectus estimates a huge jump to $15/MWh for these credits.
In 2020, our legislature changed the rules to the AEPS program restricting where Tier II credits could be generated. Instead of coming from a qualifying facility anywhere in the PJM grid—an area covering all or part of 13 states and the District of Columbia, those credits will largely need to be generated within Pennsylvania. Prices are expected to spike as a result and, in fact, 2020 credits already shot up to $1.92 before this change was finalized costing ratepayers over $21 million.
We don't have a clear indication how high these prices will actually go, but this doesn't appear to have been a significant concern for the Legislature, and it certainly didn't stop them. If prices actually go up to $15 per credit, it would cost Pennsylvania ratepayers an additional $168 million. That is not only far more that we pay for cleaner wind and solar credits, it is more than the entire AEPS program cost in 2020.
Subsidy #3: Coal Refuse Reclamation tax credit
The next handout Pennsylvanian's are providing these plants comes in the form of the Coal Refuse Reclamation (CRR) tax credit. This is a transferable credit of $4 for each ton of waste coal these facilities burn. Perversely, this means a plant burning dirtier and lower quality fuel gets a bigger handout per megawatt hour. While the original tax credit was capped at $10 million, our legislature again dug into the pockets of ratepayers in late 2020 doubling the cap to $20 million.
While currently the $4/MWh Stronghold expects to receive from this subsidy is reasonable for a facility like Scrubgrass, the $20 million cap may already be fully utilized. That means that if the company expands to three facilities and runs at higher capacity like they claim, there will be proportionally fewer credits available per megawatt hour in the future. That makes their claims in the prospectus suspect, but there has already been talk in our legislature about raising the cap on this handout yet again—that would mean higher profits for these polluters.
Subsidy #4: RGGI Allowance Set-asides
At the same time we are giving significant handouts to buy more pollution, Governor Wolf has directed the Department of Environmental protection to move forward with programs to begin to address the climate crisis. One of these is the CO2 Budget Trading Rule through which Pennsylvania will participate with the Regional Greenhouse Gas Initiative (RGGI). This program sets a cap for allowable carbon pollution from electric generation and requires that facilities purchase an allowance for each ton of CO2 they emit.
Facing significant pressure from the legislature, this program included—and then expanded—yet another handout for waste coal generation. The program sets aside 12.8 million allowances that, if needed, will be given to waste coal generation for free. As a result, waste coal facilities can nearly double their 2019 generation and dump all the resulting pollution in the air without paying the fees other polluters must pay. Of course, the citizens of Pennsylvania will still pay the price for increased pollution and we will all suffer the worsening effects of climate change if we don't focus on cutting harmful emissions.
Chasing bitcoin is a bad investment for Pennsylvania
After totaling up all the subsidies, Stronghold claims it will only be paying $18 per megawatt-hour of electricity—or $11/MWh less than average on our power grid. That is an amazingly low rate, if true, but it's far from a sure thing. Their projections are based on about $16 in direct handouts for each ton of waste coal they burn, plus free carbon allowances that may be worth in the neighborhood of $8 per ton.
Even if the company receives all of those handouts, it still may not be able to operate as cheaply as they claim. In addition to these highly optimistic predictions, they are relying on indirect subsidies in the form of weak regulation—specifically that the EPA will not correct the abuses of the Trump administration, which weakened the Mercury and Air Toxics Standards, among other rules.
Those cheap operating costs also have a big price. They neglect the very real costs of public health and environmental damage caused by the excess air pollution—particularly in the vulnerable communities near these plants. The negative externalities these plants cause but don't pay for, when reduced to dollar values, the citizens of Pennsylvania paying for all these damages could end up being the single largest subsidy the facility receives.
Even if we pay the high prices and accept all the harms, this isn't a sustainable long-term business model. By design, the number of bitcoins one receives for mining a new block decreases over time and, if the value of each coin rises, the competition only gets more intense. This creates a highly-competitive industry with miners flocking to wherever electricity is cheap. Even if sites like Scrubgrass make sense today, things can change quickly if we don't keep ramping up the handouts.
There is a better way. According to the waste coal industry's own numbers, proper disposal of the waste piles would only cost $33 per ton and other options, such as stabilizing the piles by planting beach grass, could be far cheaper. Instead of forcing Pennsylvanians to hand over their hard-earned money to an industry that turns one form of pollution into another, we should be putting people to work actually solving the problem of coal waste.
If Stronghold wants to truly be a sustainable and environmentally beneficial company, it should ditch dirty coal and source its energy from cheaper, scalable, and rapidly growing renewable energy. If not, it's no better than the other major polluters in Pennsylvania or the failed coal companies that left these mountains of waste coal behind in the first place.