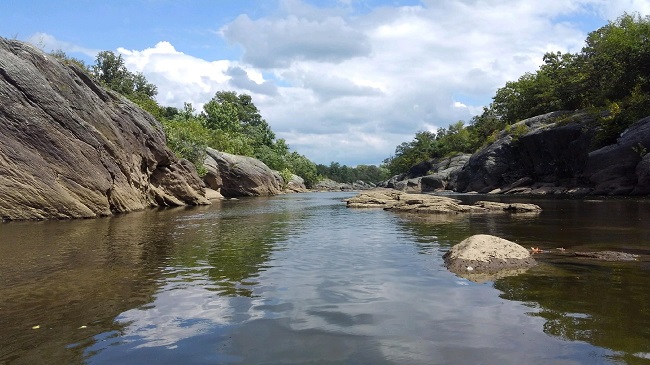 Despite recent planning efforts by the state and a renewed vigor in Chesapeake Bay cleanup efforts, Pennsylvania continues to lag behind in its progress reports.
Recently, the U.S. Environmental Protection Agency released an evaluation of Pennsylvania's efforts to reduce nitrogen, phosphorous and sediment pollution into the Chesapeake Bay Watershed by 2025. The evaluation found that, once again, Pennsylvania failed to meet its targets for the reporting period.
The evaluation calls out several of Pennsylvania's major shortcomings, including a plan that falls short of nitrogen-reduction milestones by a whopping 9.8 million tons. In addition, 70 percent of developed land across the state continues to be located outside the jurisdiction of municipal stormwater programs.
It's clear that Pennsylvania has a long way to go.
One of the biggest hurdles in cleaning up our local waterways is the lack of a comprehensive funding strategy. Pennsylvania's cleanup plan identified that the state has an annual funding gap of nearly $325 million.
It's unfortunately not a surprise that Pennsylvania is failing to meet our Chesapeake Bay obligations. The General Assembly continues to attack environmental regulations and funding while failing to provide an adequate funding strategy.
While Pennsylvania has successfully reduced pollution from wastewater treatment plants within the Susquehanna and Potomac watersheds, nitrogen from agricultural runoff continues to account for more than 90 percent of the Bay's 9.8 million ton "nitrogen gap."
Due in large part to this high concentration of nitrogen pollution, the Bay's overall ecosystem health scored a C- in an annual assessment issued in May by the University of Maryland Center for Environmental Science.
More than half of Pennsylvania flows into the Chesapeake Bay Watershed. The Susquehanna and Potomac Rivers empty directly into the Bay.
Poor water quality is not a problem uniquely found in the Bay. Upstream, one third of Pennsylvania's streams and rivers suffer from impaired water quality. A draft report on the state's compliance with the federal Clean Water Act finds that the number of impaired stream miles has grown by more than 5,500 miles over the past two years.
We need a new direction.
To lead the way, PennFuture will soon issue a detailed roadmap that outlines policy solutions and funding proposals to help Pennsylvania meet its pollution reduction goals. Our plan offers real and concrete solutions to bridge this funding gap, and offers practical solutions for state policymakers to put Pennsylvania back on track toward meeting our clean water goals.
For Pennsylvania, without adequate funding, the path toward improving water quality in the Chesapeake Bay watershed remains murky, but we are hopeful that our roadmap will illuminate the best way forward. Be sure to stay tuned in the coming weeks when we unveil this new plan for clean water!