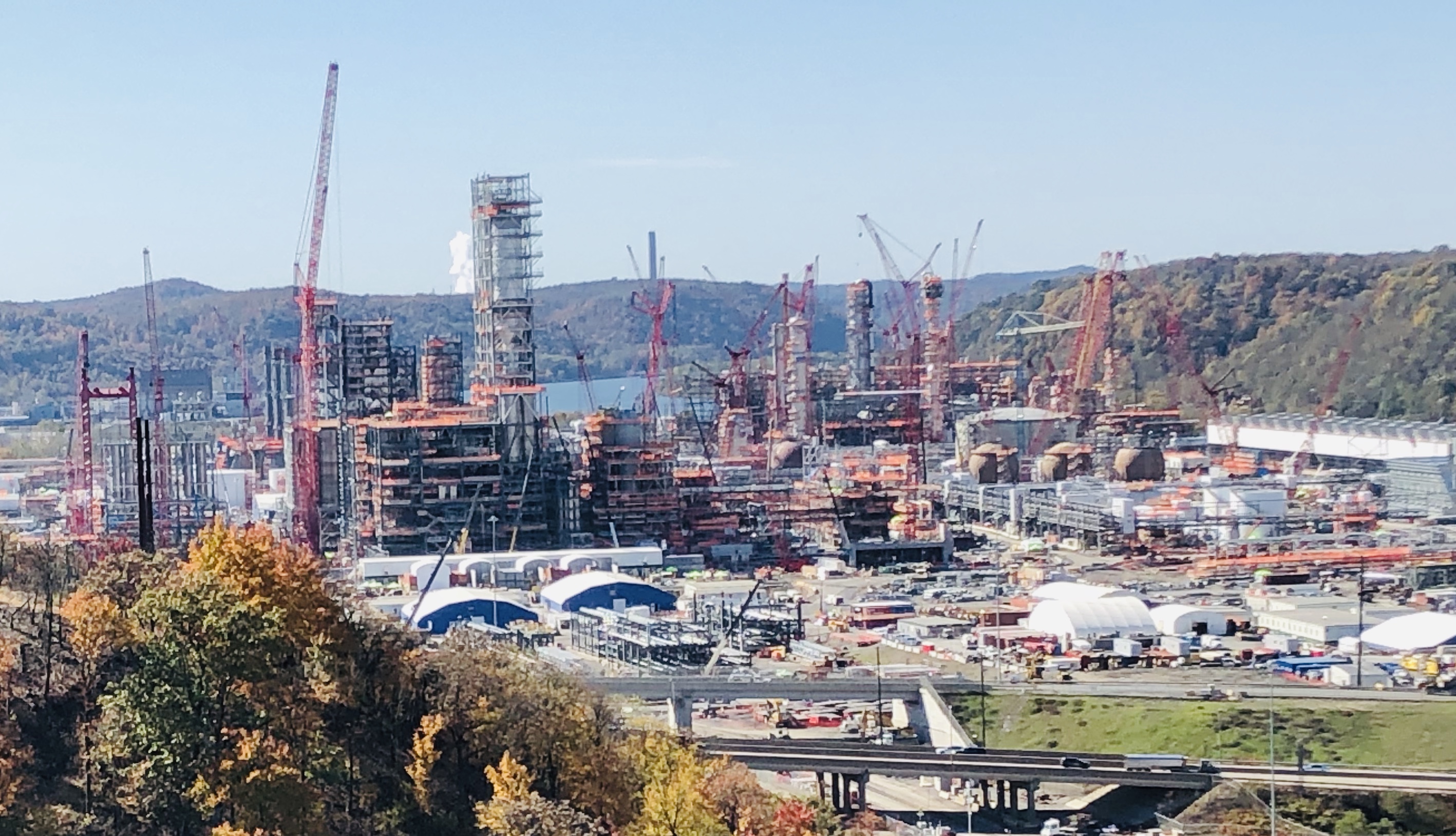 My maternal and paternal grandfathers were immigrants from Italy. Both worked in coal breakers in the anthracite region of northeast Pennsylvania, cracking and cleaning the raw coal that fueled America and the world. As members of the United Mineworkers of America (UMW), they faithfully paid their dues, and revered John L Lewis.
Both would have been appalled by what we're seeing today—Pennsylvania's unions willing to give up their hard-fought rights to a healthy workplace and healthy community for jobs.
My understanding of the diverse forces and players that make up the labor movement is gleaned from family stories told by grandfathers and uncles that were involved in the UMW. One told stories of being exploited by mine owners, but also by the unions themselves, especially around election day. Perhaps his illiteracy made him an easy target. Their history mimics the imperfect state history of labor unions, but even my family's fraught experience couldn't prepare me for the dualities of today's labor movement.
Last week, for the first time in its 14-year history, the Blue Green Alliance—a collaboration among national environmental and labor interests—endorsed Joe Biden and Kamala Harris for President and Vice President. The alliance cited the campaign's plan to address climate change and create good-paying green jobs to rebuild the economy.
Independent of this joint endorsement, national unions made the same endorsement, including the United Steelworkers of America, United Association of Union Plumbers and Pipefitters, International Union of Bricklayers, and the Utility Workers Union of America.
This union worldview is in stark comparison to what happened a month earlier in our state. The Pennsylvania Building Trades and AFL-CIO unions mounted an intense lobbying effort to win more than $670 million in subsidies to build four facilities that will turn fracked gas into fertilizers and other chemicals. The workers that will construct these facilities are guaranteed union-scale wages through a historic prevailing wage provision in the bill.
But the effort is also supporting the expansion of hardcore chemical manufacturing into more rural parts of Pennsylvania that, to date, have enjoyed relatively toxic-free jobs until fracked gas drilling, pipelines—and now—chemical manufacturing was pushed into their backyards. Like the other petrochemical hubs in the United States, these facilities will soak communities and workers in toxics and exacerbate our climate system.
These actions by organized labor—a few weeks apart—are not only in competition with each other, but unsustainably opposed.
Despite decades of bitterly fought battles to win workers' rights, elements of labor have lost some of its origin story and true north—that our workforce deserves and can have good paying jobs that don't destroy one's health or pollute their communities.
On the flip side, other elements of labor embrace the opportunity to be part of building a 21st Century economy—one that is sustainable, equitable, and inclusive. PennFuture is proud to be part of an emerging collaboration to charter a new economic development future called Reimagine Appalachia. Their platform is bringing together worker rights, environmental, and justice concerns in ways I have not previously experienced in my decades of environmental work. This approach is having good results with a broad base of endorsements in hand. And we hope one day soon to have organized labor at the table to help shape this platform.
The sentiments expressed in a recent editorial by the principals of the Pennsylvania AFL-CIO does little to build bridges or strengthen any semblance of a possible blue green collaboration in this state. Actions speak louder than words and there was nothing inclusive about the "bipartisan" deal that these actors helped cut behind closed doors to expand petrochemical manufacturing, which the writers conveniently lump into their editorial's energy argument.
The viewpoints therein show a disconnect from the reality of climate change and what truly competitive workforces right now are focusing on: it is not fossil fuels, or an all of the above energy portfolio This is a body that is unprepared to make the really hard choices, but is choosing a climate-sane future really that hard to make?
We can have family-sustaining jobs and a good environment. They're not mutually exclusive. Pennsylvania's unions need to look to the future and not just its dirty past. As it stands now, many stand in direct opposition to what PennFuture and so many of our partners and allies embrace as the needed solutions to meet the climate crisis in a timely way, as guided by science: a break from fossil fuels.
The solutions must include devising an economy in Pennsylvania where labor leaders of the future will pursue work opportunities in sustainable sectors that are actually good for the environment.