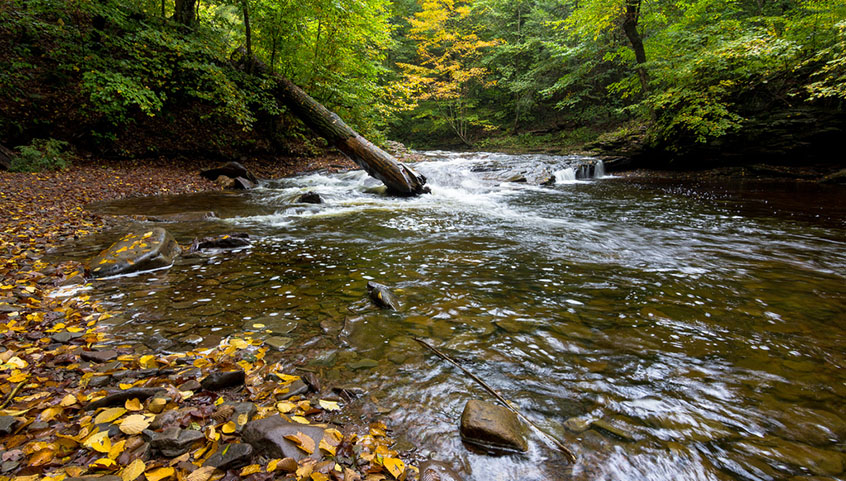 On July 11, PennFuture's legal team submitted comments to the state Department of Environmental Protection, strongly urging the agency not to downgrade the status of the Tohickon Creek in Bucks County.
The creek, a tributary to the Delaware River, is a natural treasure and provides some of the best recreational opportunities in the area. In addition, the Tohickon Creek watershed sustains hundreds of species of mammals, birds, reptiles, amphibians and invertebrates, many of which are considered rare or threatened.
In comments submitted to DEP, PennFuture attorney Abigail Jones wrote that redesignating waterbodies to a less-restrictive use essentially removes crucial water quality protections that keep those waterbodies clean and pure.
Redesignation, Jones wrote, "is an extreme step to take under both federal and state law, and in the case of the lower Tohickon Creek, is inappropriate and unsupported."
DEP's proposal to redesignate the creek is even more confusing when history is factored in. In 1995, the Tinicum Conservancy submitted a petition to have the Tohickon redesignated as an "exceptional value" stream, the highest classification given to waterbodies.
Instead of considering that upgrade, DEP decided to do the exact opposite in proposing a redesignation that would knock the stream down a classification.
This is unacceptable to us at PennFuture, and unacceptable to many others in the area.
You can read the entirety of PennFuture's comments to the DEP here.