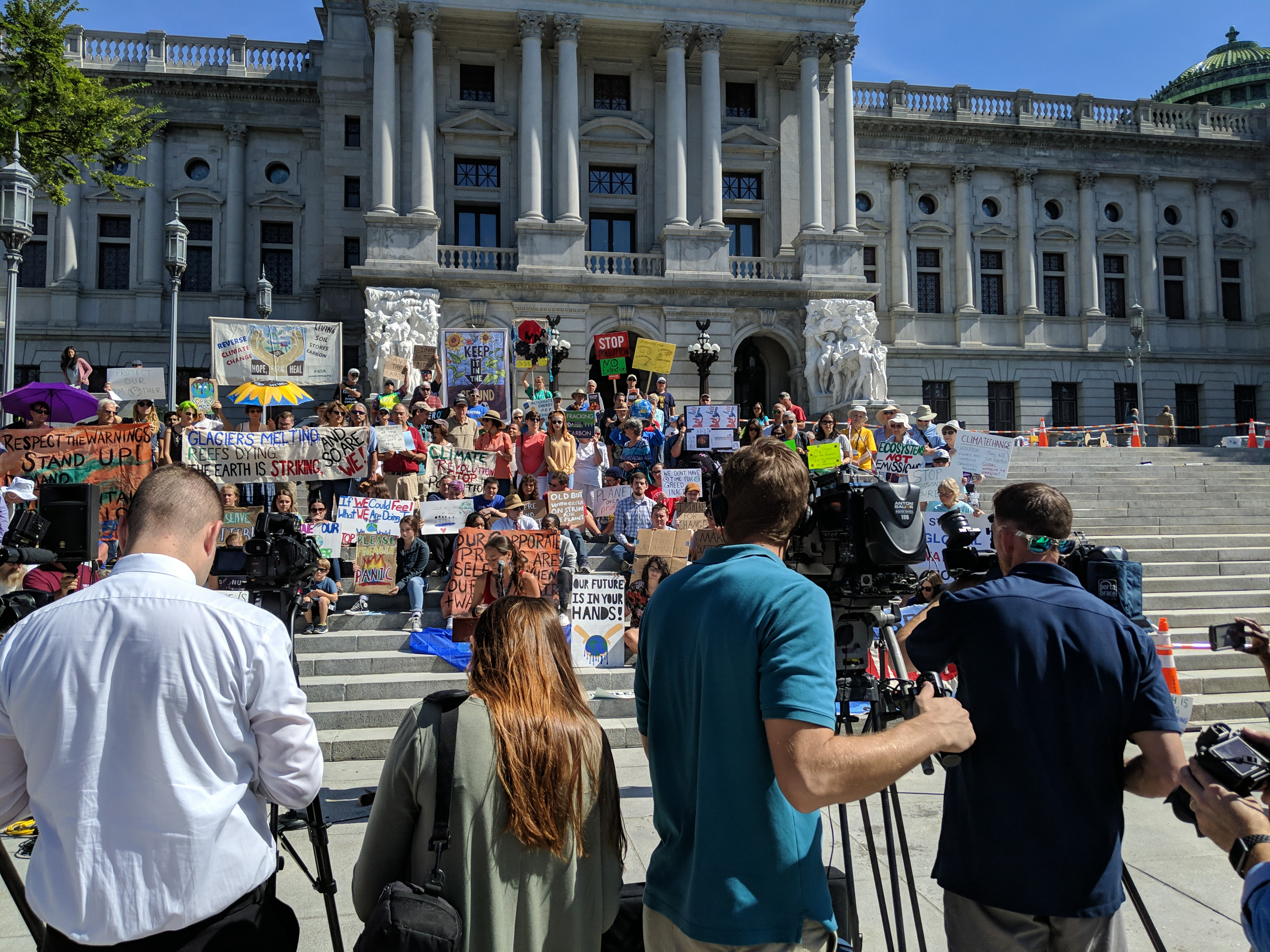 PennFuture has long believed that grassroots engagement is a key part of fulfilling our mission to protect Pennsylvania's air, water, and land.
To that end, we work to educate community members and inspire volunteers to take action to help protect our environment. We do this through a variety of engaging opportunities, from educational forums to writing Letters to the Editor, contacting our legislators and plenty of actions in between.
Perhaps most importantly, we have built up an Advocates for Conservation and the Environment (ACE) program, which organizes teams of non-partisan volunteers to educate state and federal legislators about conservation and environmental issues. How can our elected officials vote the right way without knowing the background of the issues?
This year we are excited to announce that we have started a new phase in this important work by creating a joint field program that will work in tandem with our strategic partners at Conservation Voters of Pennsylvania (CVPA). The colleagues of the Field Team will build on the great work of both organizations to empower the residents of Pennsylvania to use their voices to advocate for sustainable policies.
The PennFuture and CVPA Field Team aims to make it easy for people to get involved in environmental advocacy. Equally important, we want to connect with the local groups to lift up local voices and help to highlight the work they are doing. Finally, PennFuture and Conservation Voters of PA are two distinct organizations with diverse staff expertise, which allows for great flexibility and varying opportunities for our volunteers.
Of course, the COVID-19 pandemic has required our new field program to reevaluate our initial plans. We were proud to pivot quickly and offer a virtual way to honor the 50th Anniversary of Earth Day through our first joint project: the Act For Our Earth Challenge. We offered one quick meaningful daily action that folks could take right from home; check out the Archive of actions and join us. Earth Day should be every day, after all!
Our Field Team will continue to offer virtual programming and opportunities to get involved this year. We will keep a keen eye on how our elected officials are prioritizing our environment amidst this public health crisis. One of our first priorities was watching closely as state legislators debated and passed a short-term budget last week that holds steady funding for environmental and conservation agencies and programs.
To break it down for our members, we're hosting a state budget overview webinar this Thursday, June 4th. Our PennFuture and Conservation Voters of PA policy experts will dive into how the budget process unfolds and how the decisions they've made will affect our environment.
We're incredibly excited about the opportunities we can now provide our members and the strength that our joint Field Team will no doubt add to our vital environmental movement. We know that we won't achieve our goals of a pro-environment Pennsylvania without a strong grassroots movement of residents calling upon our elected officials to vote the right way.
To find out how to get involved please don't hesitate to reach out to one of the members of our team:
The adage that democracy is not a spectator sport still rings true. Our environment is not out there somewhere separate from us. It is an integral part of us, and thus all our responsibility to be good stewards. If you are interested in ways to advocate for the environment, please join us by signing up at https://www.pennfuture.org/volunteer and https://www.conservationpa.org/join.