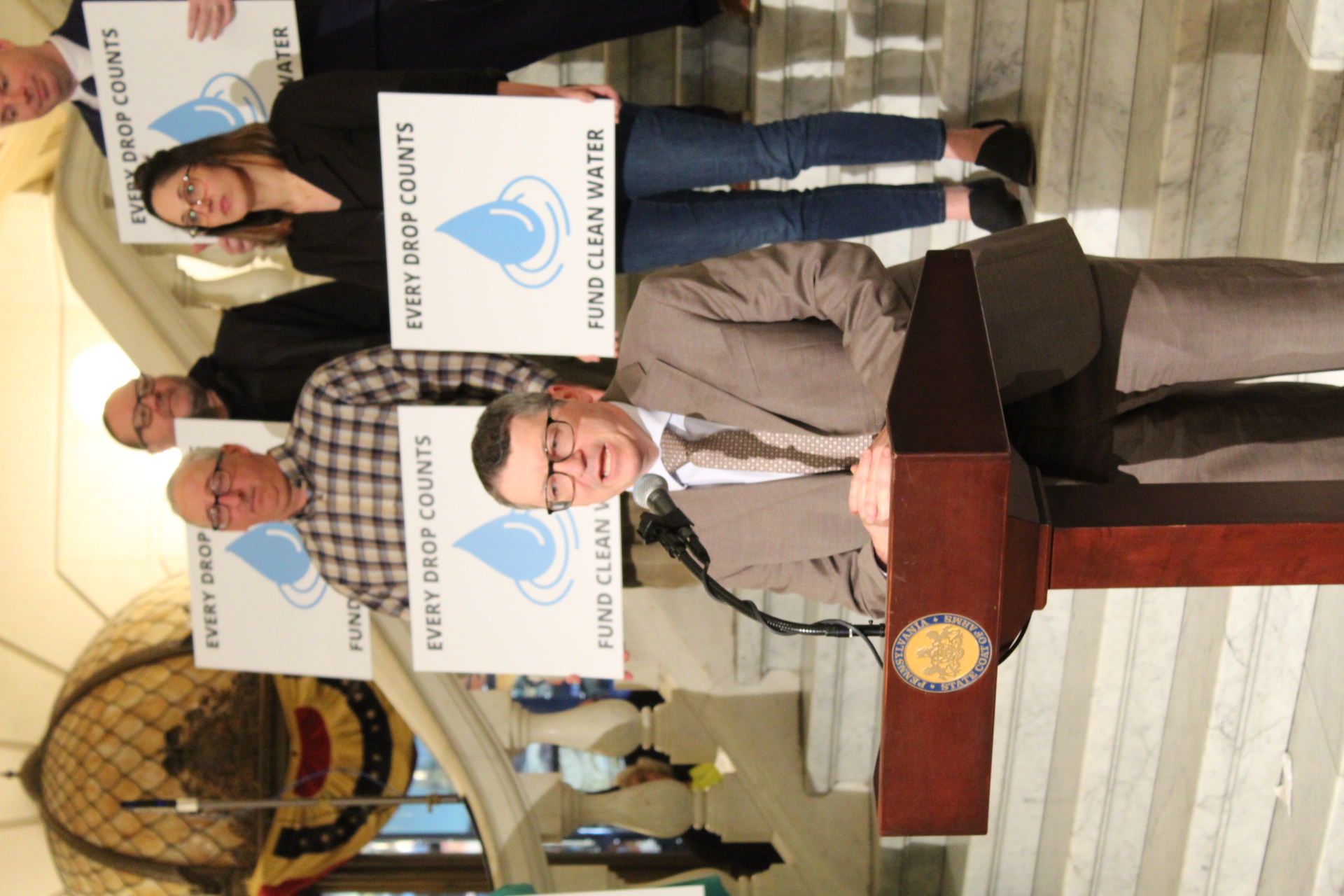 In Pennsylvania, 2023 has been marked by several notable transitions. Governor Josh Shapiro began his first term in office, along with a large group of members in the General Assembly, including 50 representatives and six senators. The Commonwealth started a new two-year legislative session, with a Democratic majority in the state House for the first time in twelve years.
In the face of so much change, environmental groups must highlight much-needed investment and policy change, especially during this time of year as budget negotiations ramp up. At PennFuture, advocating to protect and restore Pennsylvania's diverse and beautiful creeks, rivers, and lakes is a large part of our work. Building upon the successes of last year's historic state budget, which included major victories such as the Clean Streams Fund — an initiative that targets the major sources of water pollution in Pennsylvania — it is crucial that we continue to prioritize state investments towards immediate needs in order to make the promise of clean water for all real, not empty words.
In the first week of May, PennFuture Campaign Managers, acting as state leads for the Coalition for the Delaware River Watershed and the Choose Clean Water Coalition (Chesapeake Bay Watershed) and based on policy leadership in the Lake Erie Watershed, organized our 7th annual Clean Water Education Week. Shifting power dynamics and the presence of many new members within the state legislature created valuable opportunities for these Coalitions and partners to educate lawmakers about Pennsylvania's precious waterways, reminding them of the importance of investing in clean water.
Specifically, we asked Governor Shapiro and members of the General Assembly to:
Support full "fair share" funding for the Interstate Basin Commissions responsible for protecting and monitoring our waterways. These commissions include the Delaware River Basin Commission, Susquehanna River Basin Commission, Interstate Commission for the Potomac River Basin, Ohio River Valley Sanitation Commission, and Great Lakes Commission.

Support increasing funding for state agencies, including the Department of Environmental Protection (DEP), the Department of Conservation and Natural Resources (DCNR), and the Department of Agriculture (PDA).

Support sustainable annual funding for the Clean Streams Fund, the first Pennsylvania fund dedicated to water protection and restoration, created in last year's budget.

Support legislation that bolsters the PA DEP Office of Environmental Justice (SB 158/HB 742).
More detailed information about each of these requests can be found here.
Clean Water Education Week is more than holding meetings with lawmakers to discuss deficiencies in funding for resource agencies and modernizing conservation practices. It involves a number of tools and events in order to successfully champion clean water funding for all. Here's how we did it:
Legislative Meetings

- We held

23 meetings

with legislators representing portions of all of Pennsylvania's major watersheds. We met with freshman legislators and shared our insights with those in leadership positions. Each legislator received educational materials with summary talking points for each of our requests. We also saw a welcomed return to some in-person meetings in Harrisburg.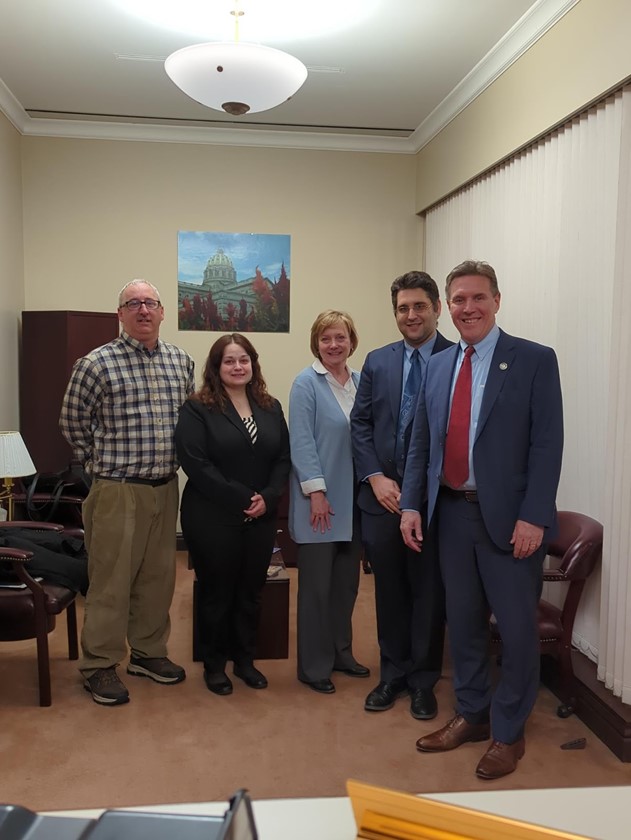 Left to right: Bobby Hughes, EPCAMR; Emily Baldauff, Trout Unlimited, Tracey DePasquale, Lutheran Advocacy Ministry of PA, Michael Mehrazar, PennFuture, State Rep. Takac (D-82).
We want to thank our participating speakers, including:
Patrick McDonnell, President & CEO, PennFuture

High Garst, State Policy Advocate, Coalition for the Delaware River Watershed,

Sara Ramotnik, Senior Membership and Program Coordinator, Choose Clean Water Coalition,

Representative Mandy Steele (D-33, Allegheny),

Representative Joe Webster (D-150, Montgomery),

Doug Wolfgang, Executive Secretary, PA State Conservation Commission, and

Anna Kilius, Executive Director, Chesapeake Bay Commission.
Coalition Collaboration

- Clean Water Education Week would not be possible without several months of collaboration between the Coalition for the Delaware River Watershed and the Choose Clean Water Coalition. PennFuture staff, including those that are coalition state leads, and coalition staff coordinate to produce talking points for joint priorities, communications materials, training, and social media content.
Clean Water Education Week is an important part of our statewide efforts to champion Pennsylvania's rivers, streams, and waterways. Now, more than ever, we need to protect and preserve these natural resources for generations.