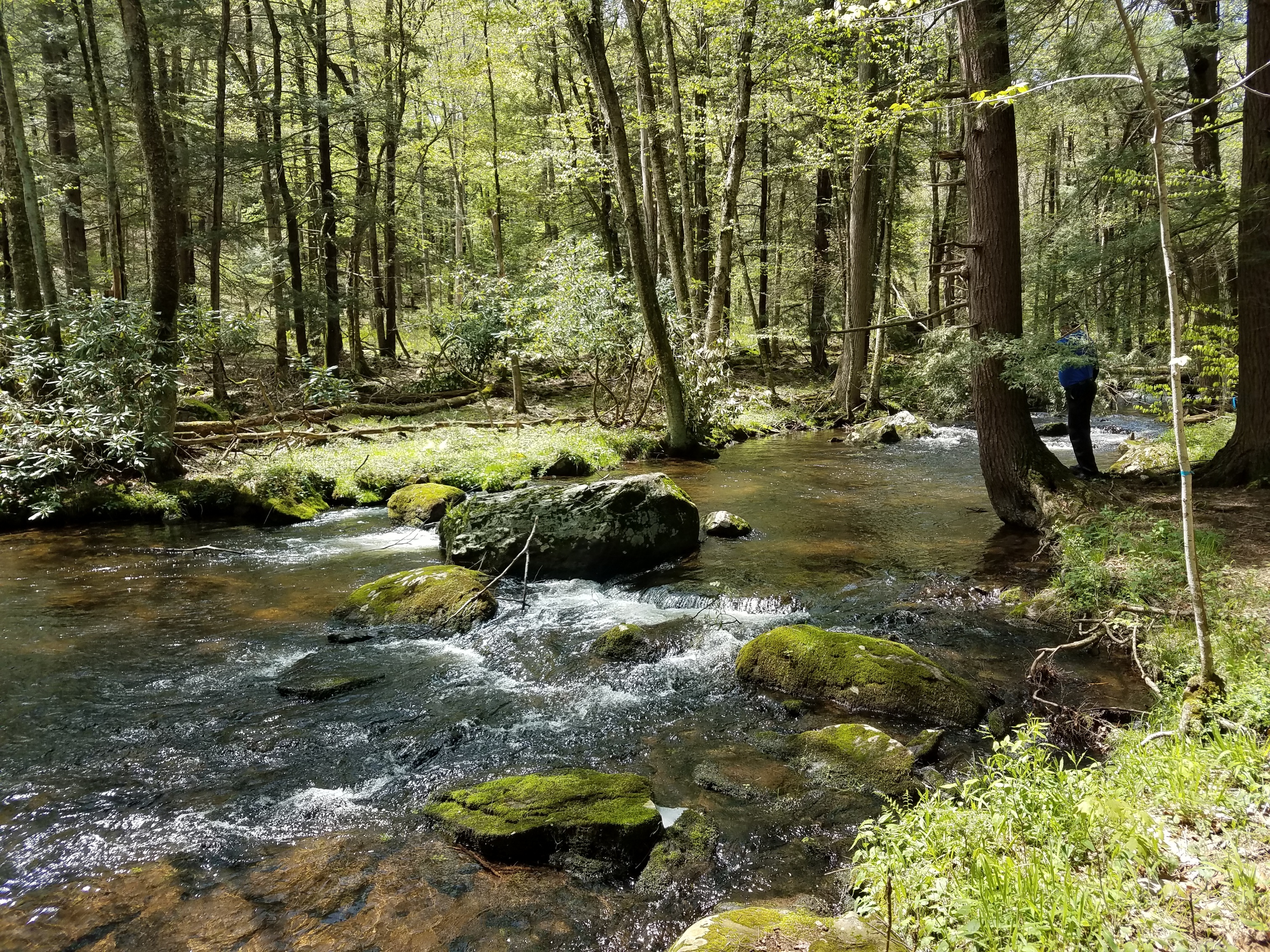 Across the state, local conservation and watershed groups are recognizing the superior water quality of their streams and are engaging in the process to upgrade stream protections. To support these grassroots efforts, PennFuture has released an updated version of our Stream Redesignation Handbook.
This 82-page manual serves as a guide for those looking to protect and maintain local stream quality by walking through the various steps of the official regulatory process, explaining the information needed for the petition, and recommending ways to garner support for the redesignation petition.
This can be a complicated process, so let's first take some time to explain the terminology and processes of state regulations currently in place.
Pennsylvania is blessed with more than 86,000 miles of streams, and the quality of these waters is protected through Pennsylvania's water quality standards, which include a "designated use" for each and every surface water. "Uses" include classifications like aquatic life, recreation, and special protection waters.
Fewer than 5 percent of our waters, however, are designated as special protection waters—either High Quality (HQ) or Exceptional Value (EV)—which recognizes the most outstanding water quality in the state and confers the strongest protections.
Designated uses can be thought of as water quality goals of the state, and in some cases, they do not reflect the actual better water quality of a stream or stream segment. In those cases, it is appropriate to petition the PA Department of Environmental Protection to "redesignate," or upgrade, the designated use of the stream so that more stringent protections will be in place to protect and maintain the better water quality. Check out Our Pocono Waters' webinar "Intro to Clean Streams Regulations in PA" for more information.
Our newly revised Stream Redesignation Handbook is the definitive guide for wading through the redesignation process in Pennsylvania.
In addition to promoting strong water quality regulations, PennFuture also monitors and opposes any efforts to undermine clean water protections, and so our Handbook also provides guidance on how to fight proposed rollbacks of designated use protections
Our state's Department of Environmental Protection should be swiftly acting on opportunities to upgrade the quality of our streams, expanding healthy fisheries, and areas where we can safely enjoy a summer swim. Successful efforts to increase stream protections include the redesignation of lower French Creek and Beaver Run in Chester County and Swiftwater Creek in Monroe County from HQ to EV.
Finally, these designations are not barriers to development. Antidegradation regulations still allow activities to be permitted in both HQ and EV watersheds, provided the discharges protect existing water quality.
For example, developments approved in the upper French Creek watershed following EV designation include the French Creek Golf Course Community in Warwick and East & West Nantmeal Townships, as well as the Weatherstone development by Hankin Group in West Vincent Township. And in Monroe County, Kalahari Resort & Conventions was built and the Poconos Springs Entertainment Village is being proposed along the banks of the EV Swiftwater Creek.
Learn more and support our efforts to promote clean water protections and strong economic development through the Our Pocono Waters campaign.
Upgrading stream protections is important to our environment and also our communities and local economies. The process to upgrade stream designations in Pennsylvania does not have to be confusing or overwhelming with PennFuture's Stream Redesignation Handbook as a guide.
Interested in learning more? Conservation groups, watershed protection organizations, or concerned citizens are encouraged to contact PennFuture for a copy of our Handbook or to organize a stream redesignation workshop. If interested, please email Emily Rinaldi Baldauff at baldauff@pennfuture.org.
Please consider becoming a member of PennFuture today to support all of our efforts to protect Pennsylvania's waters.