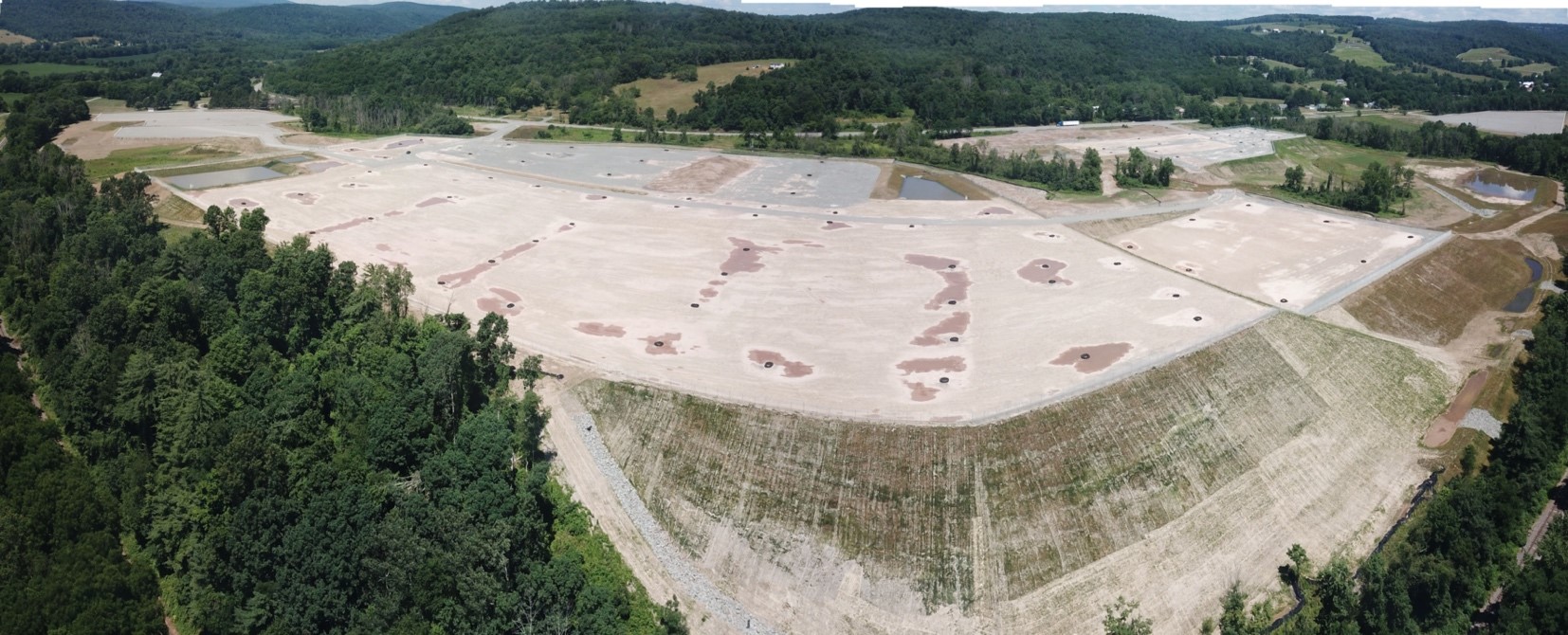 Editor's Note: This is the third installment of the LNG in PA blog series. The first blog answered the question, What is Liquefied Natural Gas? and the second blog, Bomb Trains Through Pennsylvania, revealed the dangers of transporting LNG by rail. In this blog, guest writer and PennFuture board member Diana Dakey shares her experiences in the ongoing fight against the construction of a dry LNG facility in Bradford County, PA.
In the second half of 2019, news slowly trickled out that a Liquified Natural Gas (LNG) plant was permitted by DEP and received the necessary zoning conditions from Wyalusing Township in Bradford County, PA.
People in surrounding counties who learned about the project argued the public was not consulted in the decision-making process to put up an industrial plant that will impact several counties and two states. Concerned people started researching the issue and formed a committee: Protect Northern PA.
As we considered what to call ourselves, we agreed that the concept of protection is key. If a massively dangerous project could (and did) get approved, what else might?
Protect Northern PA realized that the threat is fracked-gas industrialization. There is a harmful feedback loop at play in Northern PA. Cheap and plentiful fracked gas attracts industrial promoters who want to process that gas. The fracking companies need to find new outlets for their gas. As Pennsylvania allows gas processing plants to be built, demand for fracking increases. The feedback loop is established.
A company called New Fortress Energy LLC, with a local subsidiary called Bradford County Real Estate Partners LLC, is poised to start building an LNG plant in the historic Browntown district of Wyalusing Township, between Route 6 and the Susquehanna River. Valuable historical resources are being lost. Browntown was the site of the Friedenshutten settlement of Moravians and Susquehannocks in the 1700s.
Why this project in this place?
The New Fortress Energy scheme claims to have a plan to make LNG from gas brought from local gathering lines and ship it out by rail and/or truck. One way to understand the impact that fracked gas is having on a region is to look at Act 13 payments. Also known as impact fees, Act 13 payments are distributed in part to communities affected by fracked gas. Act 13 payment reports show that this LNG project is situated among counties where there was high gas production in 2018 and 2019. It is also located near Norfolk Southern rail lines along the Susquehanna River.
As you have been reading, there is an abundance of natural gas, the price is low, so how would gas producers and related industries make money? By exporting it!
LNG is the export form of natural gas. By making a liquid out of a gas, the gas can be transported in containers. This is the form in which gas is moved around the globe. The New Fortress Energy scheme plans to move the LNG by tanker truck or rail from Wyalusing Township to a planned export port in Gibbstown, NJ, for export to foreign markets.
The current federal administration is promoting LNG exports, and a presidential executive order directed various federal agencies to expedite LNG export. Promoters of LNG exportation talk about "energy independence." The irony is that LNG exporting, by creating more international demand, can actually drive up the price of gas for U.S. consumers and manufacturers.
But exporters can make money for their investors by locking in contracts overseas.
The Marcellus region is being colonized for resource extraction, and Pennsylvanians are exporting greenhouse gasses that exacerbate climate change. A "resource curse," occurs where an economy becomes dependent on one industry.
Let's not go there. Instead, let's control what happens to our communities.
The Wyalusing plant, according to our calculation of figures New Fortress Energy told Wyalusing Township, will fill 350 tanker trucks per day, or 15 tanker trucks per hour, 24 hours per day, 365 days per year. That is a harmful amount of traffic through Pennsylvania communities.
The LNG may move by rail. In December of 2019, a subsidiary of New Fortress Energy, called Energy Transport Solutions, received a special permit to transport LNG in rail cars.
Whether by tanker truck or rail, the overland transport of this LNG will affect numerous counties and two states by the movement of highly flammable material.
But DEP permits did not look at the environmental harms caused by gas transport. One of the things in the recent Attorney General report that resonates with us is harms caused by truck traffic. DEP permitting does not look at truck traffic related to gas processing facilities or conduct area-wide assessments.
Another lasting impact the Bradford County LNG plant would have is the decades-long continuation of fracking that would have to occur to provide that gas feedstock. Fracking isn't just putting a pipe in the ground. The well pad needs to be constructed. Water needs be drawn from area rivers and streams. Sand needs to be brought in. Fracking waste needs to be taken to a disposal site; new disposal sites may be needed. Then, gas needs to be moved through gathering lines and pipelines to the LNG plant. A compressor station might be needed.
How did this project get permitted?
In Pennsylvania, that's easy. Fracking is a legal activity and there is a lot of gas here, with people angling to profit from its extraction and sale. We have a fragmented system of local government, where zoning is done at the municipality level. (Some counties have more county-wide planning than others.) For the Bradford County LNG plant, all it took was for township supervisors to approve conditional use zoning changes. Under the PA municipalities planning code, there is no requirement that one township consult with other municipalities to do this. And forget about consulting with other counties!
The other problem is that very few people are required to be informed about a project.
Something called an Act 14 notice needs to be filed with the municipality where there will be earthmoving. It is for compliance with the NPDES permit – National Pollutant Discharge Elimination System. DEP requires only that the Act 14 notice go to the "host" municipality and the county. Most counties simply file these notices because they have no mandate to advertise.
The New Fortress Energy plant received only two permits: for Air Quality and Site Disturbance. All other activities with the impacts that are ancillary to the LNG plant will be permitted separately to different companies.
Unless your local press is on top of things, the only way to find out what projects are being proposed in your area, is to sign up for DEP's eNOTICES or read the weekly PA Bulletin. Even then, you will not see the relationships of the various parts of the project: such as pipelines, compressor stations, well pads, waste disposal sites, water withdraws, and sand importation. When you go to the DEP eFACTS website, there is no way to connect the dots to one industrial project.
Projects are not only segmented at DEP, they are also segmented among other state agencies. For example, DEP does not coordinate with PennDOT. (Regardless, PennDOT cannot restrict anticipated volumes of traffic or trucks by type.). Pennsylvania has no agency coordinating siting of pipelines. It is all worked out between the pipeline company landmen and landowners. The Susquehanna River Basin Commission approves withdrawals of water for fracking and industrial use.
On the Protect Northern PA website there is information about how you can delve into publicly available sources of information. This lack of area-wide information and input is a major problem that Protect Northern PA wants to address. Public engagement is much needed, especially now that our legislature, wrongly, passed legislation to give tax incentives to petrochemical facilities to use northeastern PA's "dry" natural gas.
Protect Northern PA doesn't have all the answers, but we encourage the public to engage with us on how communities can build their defenses. Our website launched last month. Please check it out. There is a place for individuals to sign up in order to stay in the loop or volunteer with our effort.
Protect Northern PA is an alliance of community members, environmental groups, civic organizations, and local businesses formed to critically examine potential air, water, public health, safety, and climate threats from the natural gas industry in the Marcellus Shale region of Pennsylvania. We share a concern that a gas-related industrial buildout will negatively and irreversibly change the environment and character of the region.