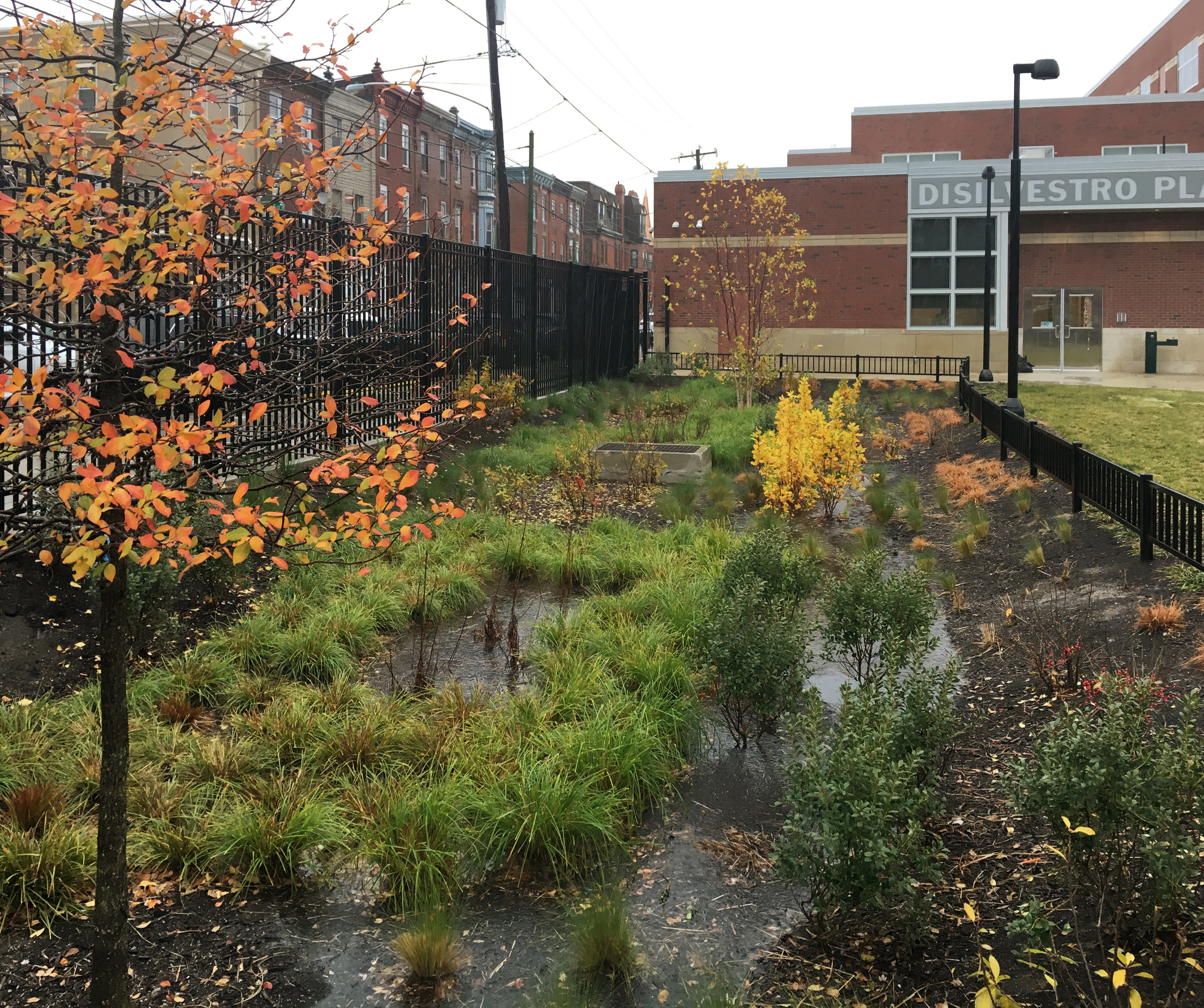 Philadelphia just experienced the wettest decade ever. Average annual rainfall measured at Philadelphia International Airport exceeded 48 inches— a 10 percent jump over the previous decade.
In fact, Philadelphia now ranks third on an unenvious list of U.S. cities experiencing the largest increase in heavy downpours. The city has seen a dramatic 360% rise in storm events since 1950.
To prepare for these more-intense storms, Philadelphia Mayor Jim Kenney announced this month his administration will hire a Chief Resiliency Officer. The new position will work to integrate climate adaptation planning across all city operations, while creating citywide climate adaptation guidelines that direct private development toward climate resiliency.
PennFuture is working to raise awareness of how the climate crisis affects our cities' aging infrastructure. With every storm, Philadelphia and other municipalities with combined sewer overflows are dumping raw sewage directly into our rivers and streams. This has been dubbed the "secret scourge of climate change." We are advocating for a renewed commitment from city elected leaders to green stormwater infrastructure
A Hot, Wet Philadelphia Climate
Hotter global temperatures cause more water to evaporate from the oceans, filling clouds with greater moisture. The result is more storms, wreaking havoc on the roads, costly flooding within our communities, pollution in our waterways, and an unpredictable number of injuries and fatalities. Poor cities like Philadelphia are particularly vulnerable.
Layering onto the impacts of increased storms is Philadelphia's combined sewer system. Constructed over 200 years ago – city wastewater mixes together with stormwater in pipes across most of the city. When it rains, rather than flowing to the wastewater treatment facilities, the sewage mixture is dumped directly into the surrounding rivers like the Schuylkill and the Delaware River.
To address this issue, Philadelphia has become a national green stormwater infrastructure leader. The city's 25-year Green City, Clean Waters plan, approved in 2011, dedicates 70% of its $2.4 billion budget toward solutions such as rain gardens, tree trenches and green roofs, with the rest going towards upgrading wastewater treatment plants.
These green solutions prevent runoff pollution from entering the Delaware River by redirecting stormwater to filter through soil, stones, and plants before entering the main sewer system. Philadelphia Water Department also frames such investments as climate strategies.
"If we need more infrastructure to handle increased frequency or intensity of storms, for example, then green stormwater infrastructure is the way to do that," a PWD spokesperson said during the plan's early days. "Every dollar we're spending there is a dollar spent toward climate change adaptation."
Philly Can't Afford to Back Down
Philadelphia is staying the course on Green City, Clean Waters. But in recent years, PennFuture has seen a shift to alternative approaches such as large underground pipes.
While large infrastructure solutions may equally address water quality concerns, the larger projects are often more costly and fail to provide meaningful climate change adaptation benefits within communities needing it most.
If PWD were to meet its clean-water obligations instead through "gray infrastructure," costs would balloon to $8-10 billion.
Mayor Kenney's decision to hire a Chief Resiliency Officer is a welcomed sign that climate adaptation may play a more prominent role in deciding how the city tackles its capital improvements.
Green infrastructure can help manage localized flooding when rainfall overwhelms storm drain capacity. According to EPA estimates, installing green infrastructure solutions across an entire watershed yields significant financial savings. Nationwide, the annual reduction in flood events would amount to $63- $136 million in savings every year.
Real Life Consequences of Climate Change
The consequences from how we address the climate crisis cannot be measured in simply financial terms.
In 2011, Philadelphia experienced its first flooding fatality. Over the decade, heavy rains continued to take lives. Of the five people found dead in Pennypack Creek, at least one fatality was directly caused by a storm event.
As the country's poorest large city, climate change will complicate efforts to overcome Philly's deep poverty. It is well documented that disasters pose disproportionate risk to vulnerable communities. Philadelphia needs to take seriously how we address our stormwater problems.
Looking toward the future, we see green stormwater infrastructure as crucial to building a better Philadelphia. Keep an eye out for future posts on how these green solutions create opportunities to improve some of our most neglected communities while creating accessible, family-supporting jobs.