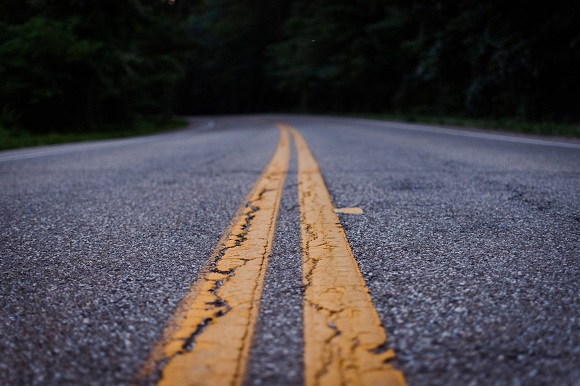 On Thursday, December 9, 2021, PennFuture met with representatives from the Departments of Transportation (PennDOT), Conservation and Natural Resources (DCNR), Environmental Protection (DEP), and General Services (DGS), Pennsylvania GreenGov Council, and engineering firm RK&K.
The purpose of this meeting was to gather more information regarding a pilot program announced in October to pave a portion of a Ridley Creek State Park roadway in Delaware County with an asphalt and recycled plastic mixture. We stated our support for innovative ways to reduce single-use plastic trash in our environment, and our willingness to learn more about the pilot project, their plans for testing and evaluation over their stated five-year period, any additional pilot projects they may be considering, while also expressing PennFuture's water quality concerns regarding microplastic pollution.
Since the initial letter requesting a meeting was sent, it was announced in November that Shell would be paving nearly six miles of their Beaver County site with an asphalt and plastic mixture. We inquired further about this project as well.
DCNR, DEP, and the other agencies present stressed their desire to seek innovative ways to reduce plastic pollution in our Commonwealth.
The plastic modified asphalt mixture used in the pilot program is being evaluated by PennDOT's laboratory, where ongoing controlled testing is being conducted. Early laboratory testing exhibits no microplastics released from the asphalt mixtures containing the recycled plastic modifier. Field tests will be conducted two times a year for three years (and then annually for the next two years), specifically to study the effect of natural wear-and-tear on the roadway, and will assess whether microplastics are detected in rainwater runoff from the test and conventional asphalt roadway sections. As part of ongoing research led by PennDOT, they anticipate engaging in more pilot projects utilizing similar asphalt modifiers or other recycled materials products to support the Commonwealth's move to more sustainable policies and infrastructure.

PennDOT also noted that asphalt modifiers are not uncommon, especially when incorporating asphalt millings [commonly known as recycled asphalt pavement (RAP)] in new asphalt mixtures. PennDOT emphasized that DOTs extend the life cycle of asphalt by utilizing modifiers manufactured with polymers from virgin sources. In the case of the plastic modified asphalt mixture used in this pilot program, the agencies note that the plastic component is a 2% additive of the binder that comprises approximately 5% of the overall asphalt mixture – which results in a very minimal amount of plastic present. Yet, this quantity of plastic adds stiffening but does not compromise the required flexibility of the pavement; too stiff, and the asphalt can crack while too much flexibility results in the formation of ruts. According to the representatives present, laboratory and field trials undertaken in other states indicate that plastic concentrations above 5% may risk increased cracking. The agencies claim that the release of microplastics seems highly unlikely because the modifier, which can be in a paste, wax, or pellet form, is melted and homogenized as an inseparable binder mixture during the formulation of the asphalt at the plant; however, they are committed to undertaking the studies discussed above.
In regards to the Shell asphalt-plastic mixture project, the agencies present stated that there is little oversight in regards to private projects such as this one. Many contractors do follow PennDOT asphalt specification, but PennDOT does not have a say on private roads. DEP, however, can choose to monitor the environmental impact of these private roads. DEP stated that they do not have plans to monitor the Shell road project at this time. In response to PennFuture's concerns about this use of post-consumer plastic modifiers creating more microplastic water pollution, one of the representatives said that Green Mantra, the organization behind Shell's mixture, has stated their lab tests showed that nothing was identified as plastic one the asphalt and plastic were mixed.
Microplastic contamination is a prevailing issue worldwide, including in Pennsylvania. PennEnvironment sampled over 50 of Pennsylvania's rivers, lakes, and streams and found microplastics in 100% of those samples -- with the subsequent report stating that humans are consuming roughly a credit card's worth of plastic every week.
We appreciate the agencies' willingness to meet with us and offer more clarity in regards to the pilot program. While the agencies expressed their comfort with the use of post-consumer plastic in asphalt mixtures not increasing microplastic pollution in our waters, PennFuture still has concerns regarding the long-term environmental impacts of the asphalt-plastic mixture. We will continue to monitor projects like this that could add to the alarming presence of microplastics in Pennsylvania's waters.