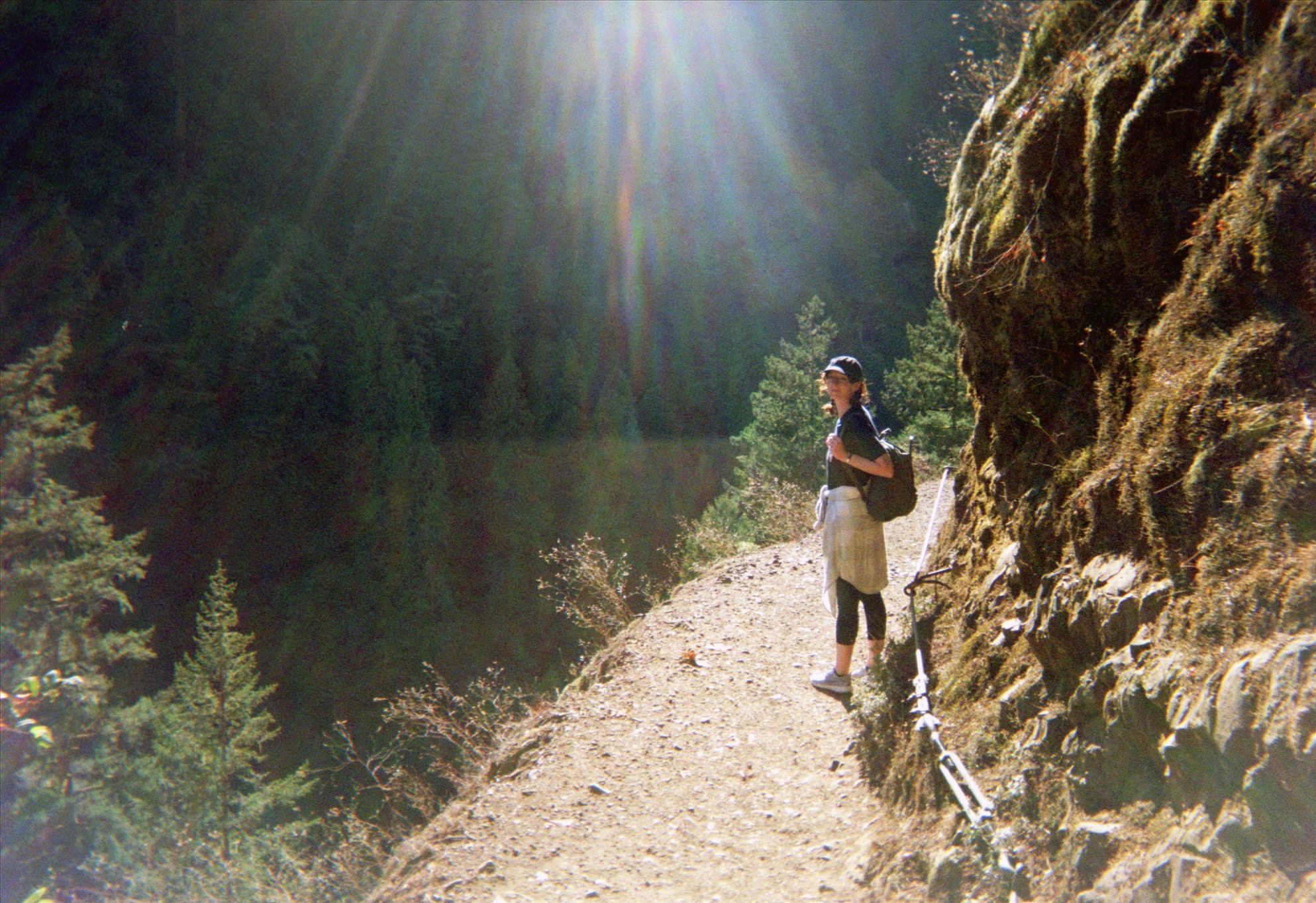 We've all seen the articles. They have titles like, "Pittsburgh: The New Portland" or "Portland is Over: All the Cool Kids are Moving to Pittsburgh." So, is it true?
Pittsburgh and Portland are constantly being compared as the numbers of microbreweries and organic food markets in each increase, while they were once primarily known for industrial pasts. But in my humble opinion, the articles miss a crucial factor: how do they compare in terms of their respective environmental agendas?
As a native Pittsburgher who recently visited Portland for the first time, and with my current position at PennFuture, I could not help but compare the two through my own research and first-hand observations.

Let's start by comparing air quality. The American Lung Association's 2016 State of the Air Report shows the following:
High Ozone Days Particle Pollution Total Population at Risk
Pittsburgh F F 1,231,255
Portland B C 776,712
This chart is very representative of what I experience on a day-to-day basis in Pittsburgh and also represents what I experienced on my week-long vacation in Portland. With high asthma rates, it's no surprise Pittsburgh ranks in the dirtiest 15 percent of U.S. cities, while Portland is in the 78.7 percent of the cleanest cities. Spending a day hiking in Eagle Creek, Oregon was such a unique experience due to that fresh, clean air—something that people all over the United States should not have to travel 2,500 miles to experience.
So, why is our air not as clean? While Portland has taken a proactive stance on developing sustainable urban design and combatting climate change, Pittsburgh is just starting to follow suit. Here are some examples:
Bicycling
Portland is a founding member of the Cities for Cycling initiative, which includes traffic engineers and planners from some of the best bicycling cities sharing information and developing a national urban bicycle design guide. According to its 2030 plan, the group hopes to implement an expansion of intersection bike boxes, improve signal infrastructure by installing bicycle detection in bicycle lanes, and consistently improve bike lanes. The city has also provided bicycle parking in commercial areas known as "bicycle corrals."
Perhaps the most fascinating part of my trip occurred as my friend and I walked downtown, where we witnessed nearly every car yield to pedestrians and bicyclists due to the Oregon Pedestrian right-of-way laws. It really was like a Portlandia episode.
Pittsburgh has a few more hurdles when it comes to biking. We have a more drastic winter season (as opposed to Portland's two seasons: dry or wet) and a lot more hills. However, despite these setbacks, the bike scene is really picking up due to advocacy groups like Bike Pgh! With the group's hard work, Pittsburgh City Council recently approved the Mayor's Complete Streets Policy, which states, "Everybody, regardless of who they are, where they live, or how they get around, should have the choice to travel in a safe and convenient manner."
In addition to this ordinance, Pittsburgh now has 50 Healthy Ride bike stations, released a report on pedestrian and bicycling safety in Pittsburgh, and teaches nearly 1,500 youth and adults on safe riding skills.
Climate Action Plan
The City of Pittsburgh, using the Portland model, is currently looking into identifying two to three neighborhoods to serve as Pittsburgh pilots that have high cycling activity, in which they can install bike racks in strategically identified parking spots and monitor the effectiveness of the program as part of the Pittsburgh Climate Action Plan.
The Pittsburgh Climate Action Plan outlines the measures that government, businesses, higher education institutions, and citizens of the City of Pittsburgh have begun and can continue to undertake to help mitigate the local effects of global climate change. It's created by the Pittsburgh Climate Initiative, which is a collaborative involving city and county government, non-profits (like PennFuture), higher education, and the business community.
As we enter 2017, the third edition of the Climate Action Plan will be released, with Portland's Climate Action Plan as its chief model. For example, in Portland, there is a "FAR Bonus Program" that offers a Floor Area Ratio Bonus in its building code.
With this program, developers may build an extra 3 feet x 2 per foot of green roof they construct without obtaining additional permits. There is also a reimbursement of up to $5 per square foot on green roofs, because they are storm water-reducing infrastructure.
Pittsburgh plans to use this strategy by building off of the existing URA Pittsburgh Home Rehabilitation Program loan program for low-income households, exploring clean energy bonds through the Federal government, establishing a pilot limited to a certain number of homes and businesses, and communicating results with private lending institutions to encourage energy efficiency financing options. This is just one of many examples of how Pittsburgh could follow Portland's footsteps on climate change.
We know this kind of change can happen, even in a city like Pittsburgh. For instance, this past October, Pittsburgh became the 17th city to adopt a legislated building benchmarking ordinance that requires commercial buildings 50,000 square feet and over to disclose energy and water usage in order to reduce energy costs and carbon emissions.
Although this was also modeled after Portland's energy benchmarking policy that is a little more ambitious (requiring commercial buildings 20,000 square feet and over), Pittsburgh is using Portland as its model to continuously work to become a better, greener Pittsburgh.
With this in mind, we can hopefully have a cleaner, healthier future in store.