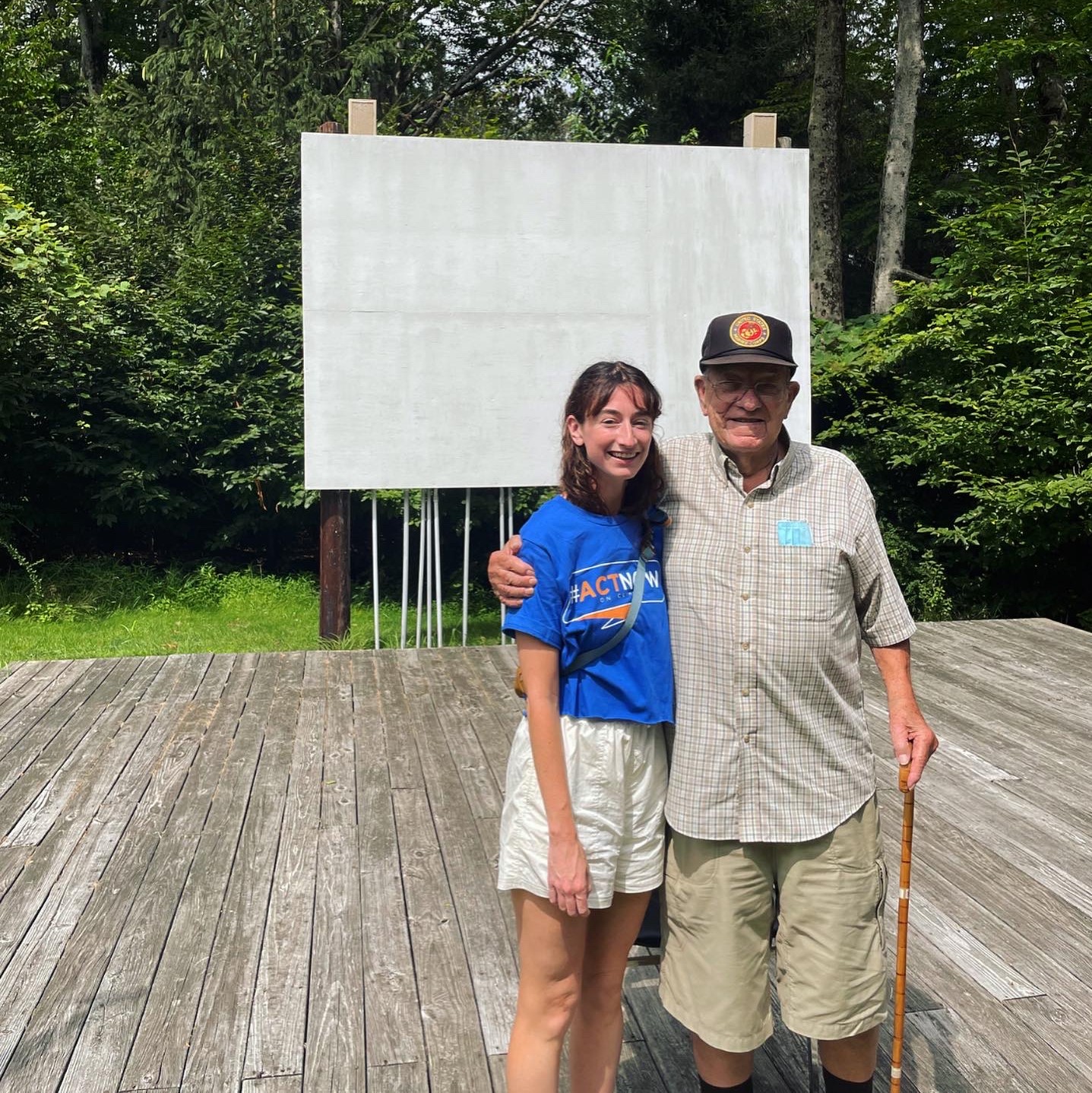 Earlier this month, Promised Land State Park celebrated its annual Civilian Conservation Corps (CCC) Day in which the public was invited to the Masker Museum filled with live music, cake, CCC artifacts, and an honorary guest speaker, Cornelius McHugh, a former CCC worker who had just recently turned 100.
We learned that the Civilian Conservation Corps played a critical role healing our environment and putting Americans back to work. It was established in 1933 amidst the Dust Bowl wherein forests had been clear cut and burned, resulting in erosion and sedimentation of local streams and waterways as well as the Great Depression, in which 13 million people were suddenly unemployed due to an unregulated stock market crash.
This unique federal program established by President Franklin D. Roosevelt put 3 million single men between the ages of 18-25 to work, remedying the damage done by the poor land practices of the earlier centuries. While enrolled, some learned to read, many obtained their high school diploma and all learned a trade. Purposeful work restored a sense of values, taught essential skills and developed a work ethic among these recruits.The CCC boys fought fires, planted trees, built trails, campgrounds and roads, and helped create the beautiful Promised Land State Park in the Poconos area that so many visit today.
The CCC provided opportunities during a time without any social programs in place. Cornelius had mentioned he started his work for the CCC just five days after graduating high school. He had earned $30 a month, in which he had sent $25 back home to his family and kept $5 for himself--which he stated was efficient, especially because there were no other opportunities. In addition, the $5 he spent on cigarettes, candy, beer, and dates with local girls helped contribute to the local economy.
Many of the CCC boys went on to fight in WWII, and when they returned, they came home to a country that was prosperous and had conserved its natural treasures and a nationwide system of parks accessible to everyone.
The Civilian Conservation Corps had been a proven success, building 800 state parks in eight years, while keeping local businesses going and families fed. The success of the CCC in rebuilding our nation has taught us that we do not turn our backs on our fellow Americans in need and that we conserve our lands and waters for future generations.
And it's time to bring it back, but with a modernized spin to it.
As communities in Pennsylvania and across the country continue to face devastating economic conditions as well as the effects of the climate crisis, a revitalized Civilian Conservation Corps would enable us to invest in our workforce, our environment, and the next generation of conservationists.
Earlier this year, Senator Bob Casey proposed a new bill, S.B. 2414, for a revitalized CCC that will create federal conservation jobs, support agricultural conservation and ensure we are prioritizing environmental justice communities.
This bill comes after months of close collaboration with regional advocates like PennFuture and the ReImagine Appalachia coalition, to ensure that this legislation will help communities most impacted by the combined impacts of the downturn of the fossil fuel industry, the pandemic, and an ongoing opioid epidemic that has devastated families.
This CCC proposal prioritizes Black and Indigenous people, working people with low incomes, rural workers and returning citizens. Seventy million Americans—one in three adults—have a criminal record. By prioritizing these marginalized groups, a revitalized CCC could reverse the consequences of mass incarceration, by lifting barriers to the formerly incarcerated, those battling with opioid addiction, and their families.
Not only does this CCC proposal have a strong restorative justice component, but it will assist with carbon absorption by restoring wetlands, planting millions of diverse, native plants and trees, and removing invasive trees and shrubs. A new CCC can help farmers implement regenerative practices to restore the land by the new extractive industry practices over the last decades, potentially absorbing over 20% of all carbon emissions from the Appalachian region alone.
According to a recent study from the Political Economy Research Institute (PERI) and ReImagine Appalachia, relaunching the CCC could create 57,000 jobs in Pennsylvania. How could we pass that up?
This modernized Civilian Conservation Corps combines sound environmental policy with family-sustaining jobs and training. Similar to the lesson learned from the original CCC, we do not turn our backs on fellow Americans in need and must work to conserve our lands and water for future generations to come.