The Peoples Climate March was held in Washington, D.C. on April 29, the 100th day of President Donald Trump's presidency. PennFuture staff and members attended the event and shared what their experiences were like below: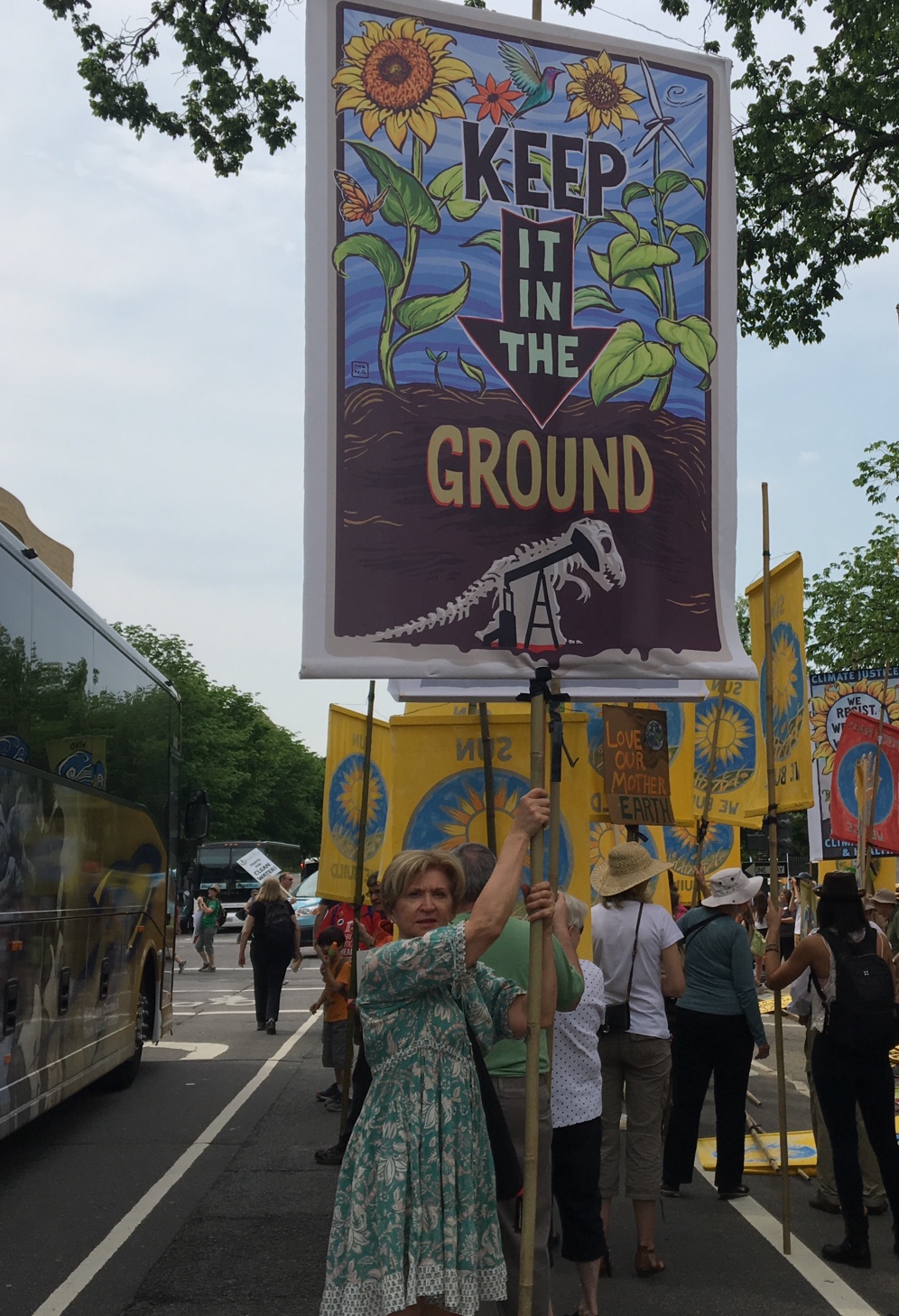 Char Magaro, Board Chair, PennFuture
In the age of instant messaging, Internet petitions and Facebook posts, attendance and being counted as "one who was there" is more important than ever, especially when the issue(s) are as critical as climate change and political obstruction, as profound as it is today. Marching is not only inspiring and empowering: the images of filled streets gives legitimacy to the cause.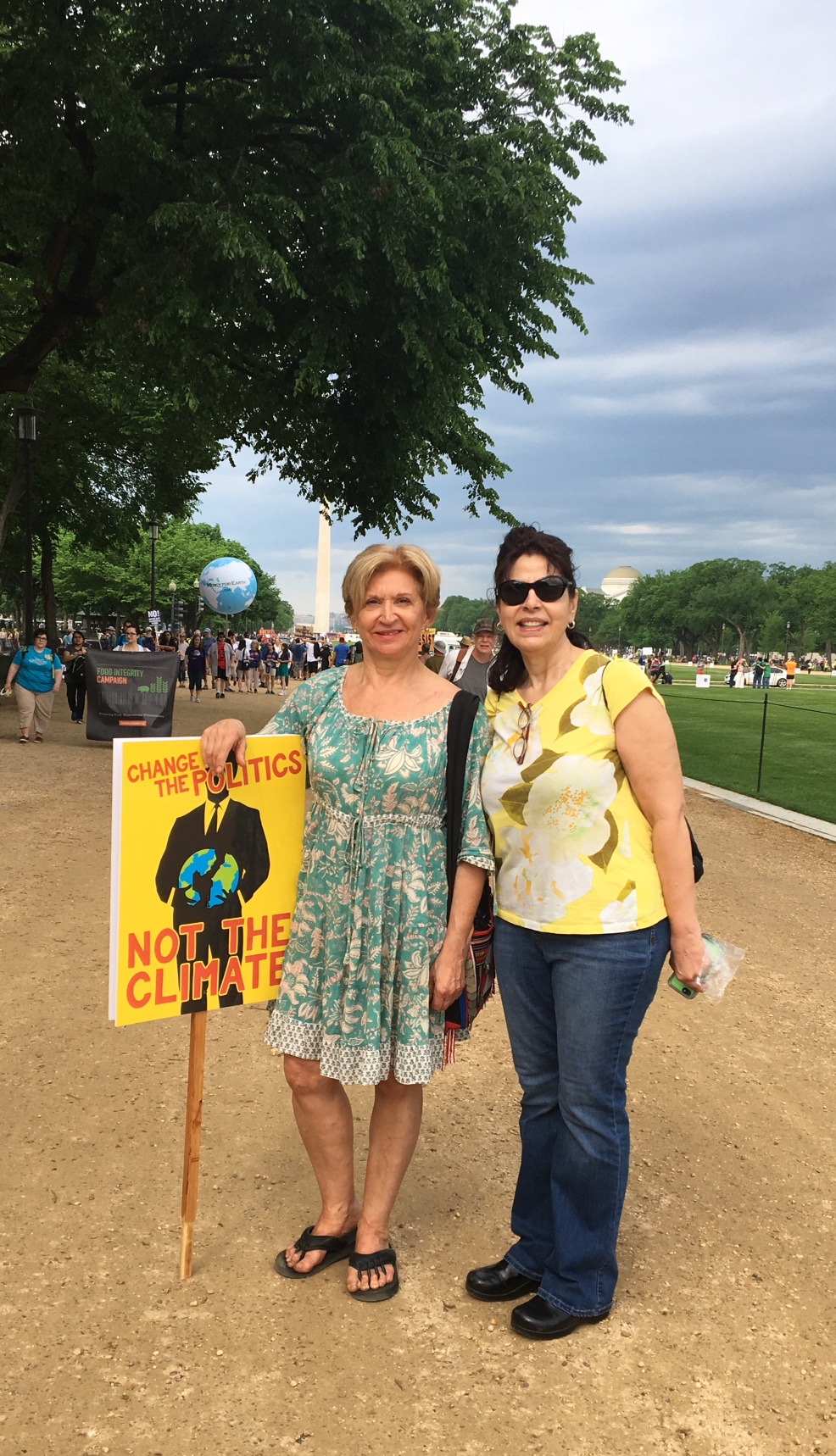 Jacqui Bonomo, Executive Vice President and COO, PennFuture (pictured right)
A favorite chant heard during the march went like this: Call: "Tell me what democracy looks like?" Response: "This is what democracy looks like!" I feel with our children's climate and environmental future at stake and under attack, citizens must avail themselves of every chance to play a part in their democracy. So, I wanted to march. And for those who can't march, we can all make our voices heard through a steady flow of phone calls to our elected officials demanding them to do their jobs, and protect our environment, climate and democracy.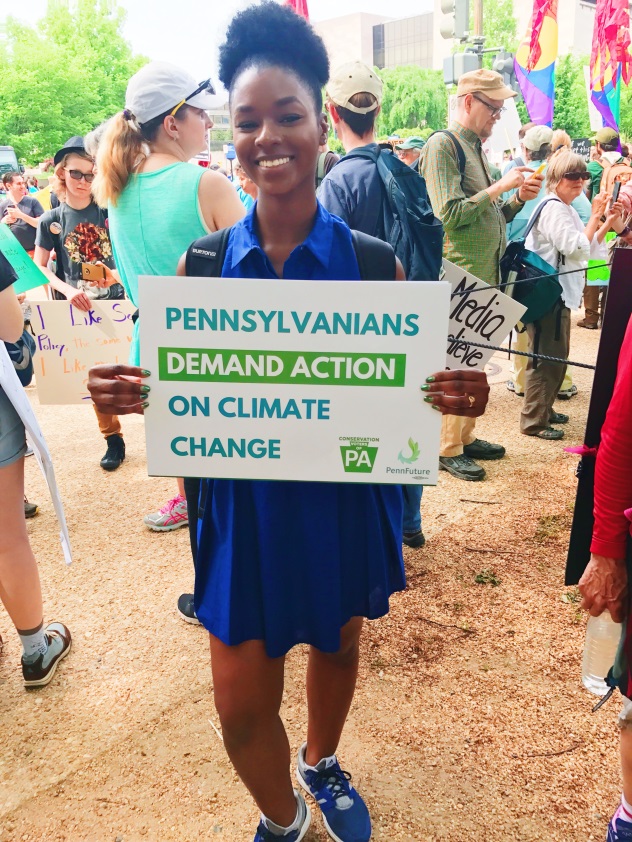 Zakia Elliott, PennFuture Southwest Pa. Outreach Coordinator
How we choose to treat the environment has a direct impact on our lives, our public safety, and our health. Within President Trump's first 100 days, we have witnessed unprecedented attacks on our public health through executive orders, regulatory reform, and proposed budget cuts. The people of the United States have a right to a clean and healthy environment, and that right cannot come second to the interests of fossil fuel companies. I will not stand for it, and the people of Pennsylvania will not stand for it.
This is my first large climate march, and I'm so proud that I worked with Conservation Voters of PA to organize a busload of Pennsylvanians to join more than 200,000 people marching in Washington, D.C. These are only the first 100 days of this Administration's irresponsible and extremely dangerous decision-making. We will be called to defend our health, our safety, and our values as a nation. I'm proud that PennFuture is taking a stand and that we are working with our members to elevate their demands to their representatives and other key decision makers.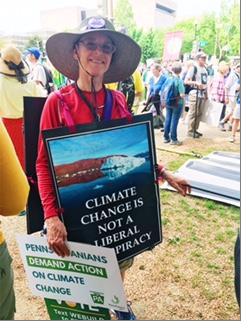 Sukie Ream
I live in Philadelphia and I am really concerned about our environment. I'm here to stand with everybody else who wants to make sure we save our planet, along with everything, everybody, and every animal on it.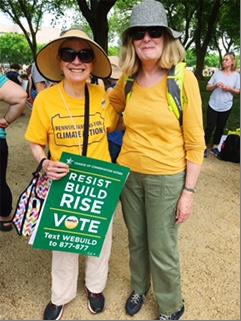 Glenavie Norton
I'm Glenavie and I'm here because I think there is no issue that's more important to us than climate change and I'd like to address it.
Patricia Stewart
My name is Patricia and I came because I think the environment is the issue that bridges all of the issues.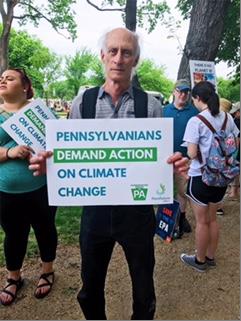 Carl Balis from Glenolden, PA, outside of Philadelphia
I came for the simple reason that Donald Trump's policies are destroying the world I live in. Some examples include cutting funding to National Parks, wanting to open up National Monuments to drilling and mining, wanting to destroy—actually dismantle--the EPA entirely, relaxing pollution standards on coal companies, allowing them to pour poisons into streams, and on and on and on. And common sense says that's a kind of suicide. It's obvious if you destroy the world you live in that the money you might make from the jobs and the business you create is not going to go too far. Where will you spend it? That's why I'm here.
Michelle Landau
I came out today because I'm sure there is not a single other issue that will matter if we don't address being able to live on this planet for a long time.