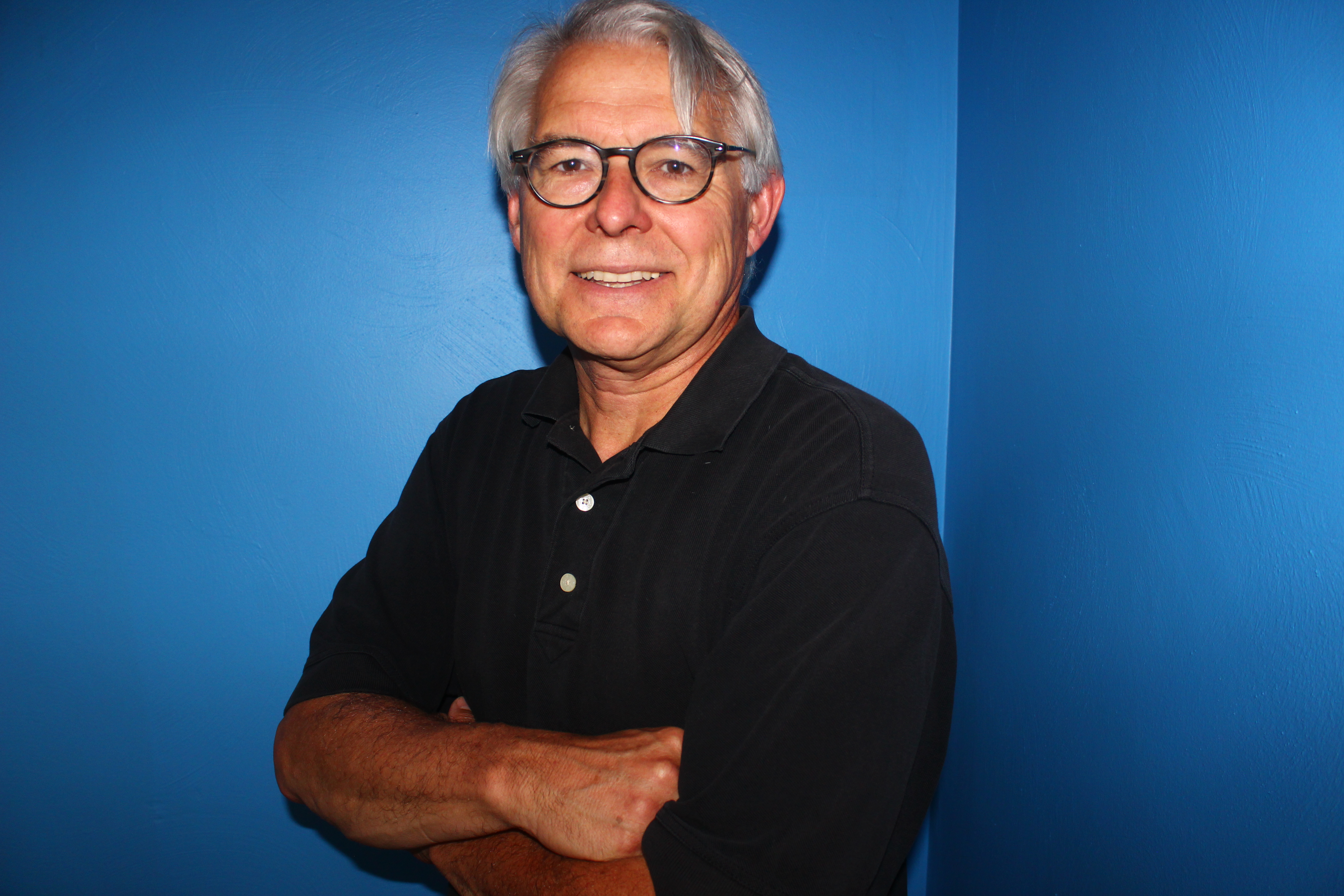 Rodney Gasch, a retired freelance writer and current president of the Latin American Children's Fund and president of Historic Harmony, Inc., has been a long-time PennFuture donor. In 2016, Rodney and his wife, Laurie, decided to change things up and become monthly supporters.
As Rodney said, "Giving once a year is important, but PennFuture, like most nonprofits, has expenses 12 months a year." It was an easy decision for he and his wife to make the switch.
Rodney grew up in eastern Wisconsin on a small family dairy farm. His father participated in land conservation and farmed carefully to avoid soil erosion, giving Rodney the bird's eye view to learn about the importance of both stewardship of the land, and erosion control.
On their farm, they practiced contour tillage (tilling perpendicular to a slope), strip cropping (alternating long strips of row crops, such as corn, with long strips of dense hay crops) and utilized grass waterways (broad, shallow channels planted in grass that move surface water across slopes without causing soil erosion).
In 1993, Rodney and his wife moved to Pennsylvania as Laurie accepted a position at the University of Pittsburgh. They bought a non-functioning farm with a great barn and nice farmhouse. Most of the land had grown in with trees. While it is beautiful to look at, Rodney says the most successful plants on the farm seem to be poison ivy, multi flora rose, and autumn olive, the latter two growing into dense thickets that can crowd out native species. Rodney worked in marketing communications as a freelance writer, specializing in product literature and direct mail for agricultural and equipment manufacturers.
Rodney and Laurie are the proud parents of William and Noah, whom they adopted from El Salvador and Guatemala, respectively. Their first adoption 27 years ago spurred an interest in the boys' cultures, but Rodney did not get heavily involved in charity work in Central America until 2006.
At the Latin American Children's fund, Rodney and his team raise money for a rural medical clinic in El Salvador, as well as helping the poor with micro enterprises that build economic stability and self-worth. In Guatemala, a program provides scholarships to help children continue their educations past the sixth grade. Working with local charities that have "boots on the ground," they direct their efforts toward issues that are way beyond the reach of rural poor and subsistence farmers.
Historic Harmony, Inc. was founded in 1943, and operates eight properties, including the 1809 Harmony Museum building, which interprets 250 years of rich history in western Pennsylvania. The group provides presentations that include the topics of George Washington's 1753 mission, the Harmonists, Mennonites, and the Ball Collection of outstanding sporting rifles by 19th century Harmony gunsmith Charles Flowers. Historic Harmony is also home to the oldest Mennonite meetinghouse west of the Allegheny Mountains. It was recently added to the National Register of Historic Places.
Two years ago, Historic Harmony, Inc. asked for PennFuture's help to take on a developer who planned to fill and develop a farm field in a flood plain. While Historic Harmony, Inc. wasn't able to stop the entire process, with PennFuture's help, the organization gained a better understanding of what it could do to prevent the size and scope of the development. Through these efforts, Historic Harmony, Inc. was able to identify and protect several acres of wetlands and prevent the development in the flood way.
Rodney first became interested in supporting PennFuture when Marcellus gas development became a larger statewide topic. Rodney and his wife were some of the first people to sign a Marcellus gas lease in Butler County, long before Marcellus, fracking, and horizontal drilling became household terms. They quickly learned that without strong rules and vigilant oversight, gas companies were prone to cut corners, especially on environmental issues.
"Their goals are speed and profits, not land stewardship," notes Rodney. He and his wife felt it was fitting to put some of the money they received from gas development back into a group that would strive to enforce those rules, and be the watchdog over gas drillers and the legislature.
"We got to thinking, who's going to speak for the environment? Businesses speak for their bottom line. Gas folks can influence the legislature. Who speaks for the land and the water and the air?" Rodney thought PennFuture was the best group to stand up for those issues.
In terms of gas drilling, Rodney is not opposed to resource development, but feels that development must be done with a keen eye toward long-term environmental impact.
"Initially, the technology of gas extraction was way ahead of the rules. We have made some progress, but if we didn't have an organization like PennFuture pushing back against the gas drillers and pipeline companies, we could easily repeat the environmental mistakes made In Pennsylvania in the 19th and 20th centuries—mistakes that gave us acid mine drainage, methane leaks, and abandoned strip mines," Rodney said.

PennFuture thanks Rodney and Laurie for their monthly support.