Since its inception in 1998, PennFuture has emphasized the importance of using the law to protect Pennsylvania's environment and "create a just future where nature, communities, and the economy thrive."
Over the past two decades, we have achieved significant legal and policy victories that reduce pollution and protect the environment. We have provided millions of dollars in pro bono legal services while setting critical precedents and enforcing environmental laws across the Commonwealth.
But as PennFuture looks forward to the next 20 years, we recognized that we need to be more involved with cultivating the legal talent that will continue to support our mission. Our attorneys have a long history of mentoring legal interns, externs, and fellows, and we wanted to create a more formal program to inspire the next generation.
With the generous support of the George and Miriam Martin Foundation and the Otto Haas Charitable Trust, PennFuture created a paid legal internship program to inspire and mentor law students interested in making a difference for our environment.
Ultimately, the goal of this program is to provide the organization a cadre of young legal minds interested in taking on the myriad challenges impacting the State as well as to further their potential careers in environmental law. We also hope that providing for a funded internship will help to bring more diversity and inclusivity into the non-profit environmental advocacy sphere.
This summer, we have a fantastic group of law students for our internship, representing a range of backgrounds and experiences. We've asked our new legal interns to explain, in their own words, what environmental law and PennFuture's mission means to them:
Kayla Shellenhamer, rising Third Year student at Widener University Commonwealth Law School
I am going into my third final year at Widener Commonwealth, where I am pursuing a J.D. and the Environmental Law Certificate. At Widener, I am the Vice-President of the Environmental Law and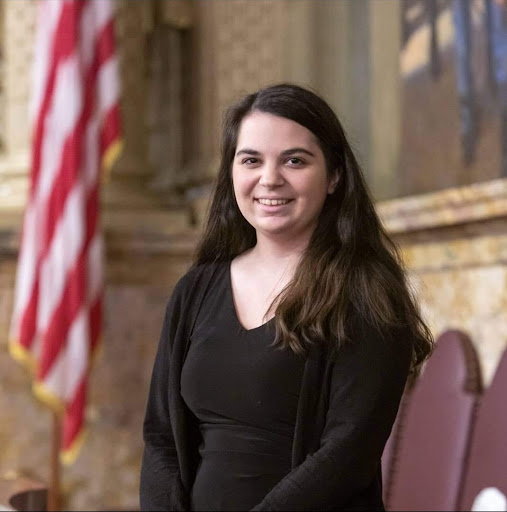 Policy Society.
During my undergraduate career, I really enjoyed my environmental science classes. As an extracurricular, I participated in environmental lobbying, which ignited my passion for change through policy. I graduated early with a degree in Environmental Writing and Policy.
To fill the semester between undergraduate and law school, I was able to Intern at the Pennsylvania House of Representatives. This allowed me to explore the inner workings of the legislative branch. I was able to author two original bills concerning food security, which were later introduced on the house floor. I enjoyed communicating with the public and seeing change through policy during my time at the House.
After my 1L year, I had the opportunity to intern at ProtectPT, a non-profit in Western PA. There, I was able to apply some of my legal skills to real-world problems. In my 2L year, I was able to take Environmental Law and Energy Law, which has allowed me to build knowledge in the specialized field. I am eager to continue my learning and experience at PennFuture this summer!
Matthew Finnegan, rising Third Year student at Penn State Law
Pursuing a J.D. and studying energy law, was not the path I had always envisioned myself going down. However, during my undergrad years, I learned about the issues of energy, from generation to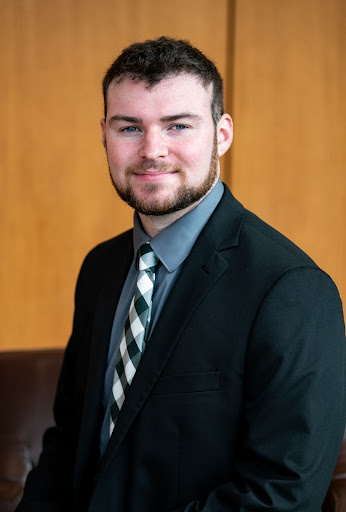 transmission, and fossil fuels to renewables, and how they are currently at the forefront of activity in PA, the place where I grew up and have spent most of my life. I have aimed my work to help the state propel its way into the future. I am so pleased to be an intern at PennFuture, where I am working with a group of people who are dedicated to keeping our state beautiful and safe.
I graduated from Wilkes University with my B.A., where I double majored in political science and international relations. I also picked up minors in history and women and gender studies while in undergrad. This is where my interest in energy and environmental issues began. My political studies were aimed at energy and public opinion regarding energy, working as a research assistant during a comparative study of fracking. I now attend Penn State University Law School, where I have been able to complete more research on hydrogen energy and wind power. At PennFuture I am learning firsthand of how energy and environmental law looks in practice while also completing meaningful work to help better the state.
Joseph Feigin, rising Third Year student at Temple University Beasley School of Law
Growing up, my parents instilled in me a deep appreciation for the outdoors. We'd take family trips to mountains and forests. I also heard the phrase "you should go to law school" a lot as a kid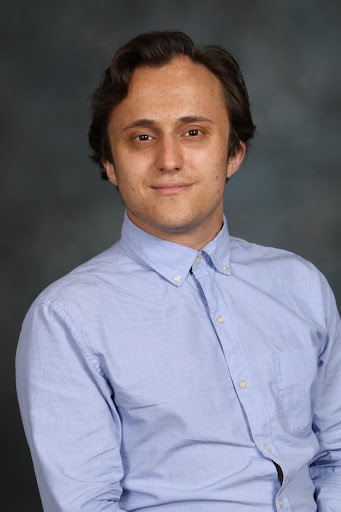 so when the time came for me to apply to college my senior year, I decided those adults were right. I attended the University of Pittsburgh to get my BA in Philosophy. During those four years my appreciation for the outdoors and, as a result, the environment prospered.
During my time there, I knew that I wanted to go to law school to become an environmental lawyer. It wouldn't be until my second year at Temple would I have the opportunity to actually do any legal environmental work. I spent a semester interning at the Clean Air Council. After that experience, I knew I made the right choice. My experience with CAC is what led me to PennFuture and I am thrilled to be spending my summer interning with so many talented environmental advocates.

In my spare time, I enjoy rock climbing, photography, and spending time outdoors.
---
PennFuture's legal team is dedicated to restoring and protecting our environment and communities, to protecting our right to clean air and pure water, and to moving Pennsylvania toward a clean energy future. I thank our amazing staff and legal interns for their great work, and also our members for your continued support. We can't do this without you!
Not a member? Please consider joining PennFuture today to support all of the great work we do to protect our environment and hold polluters and our government accountable.