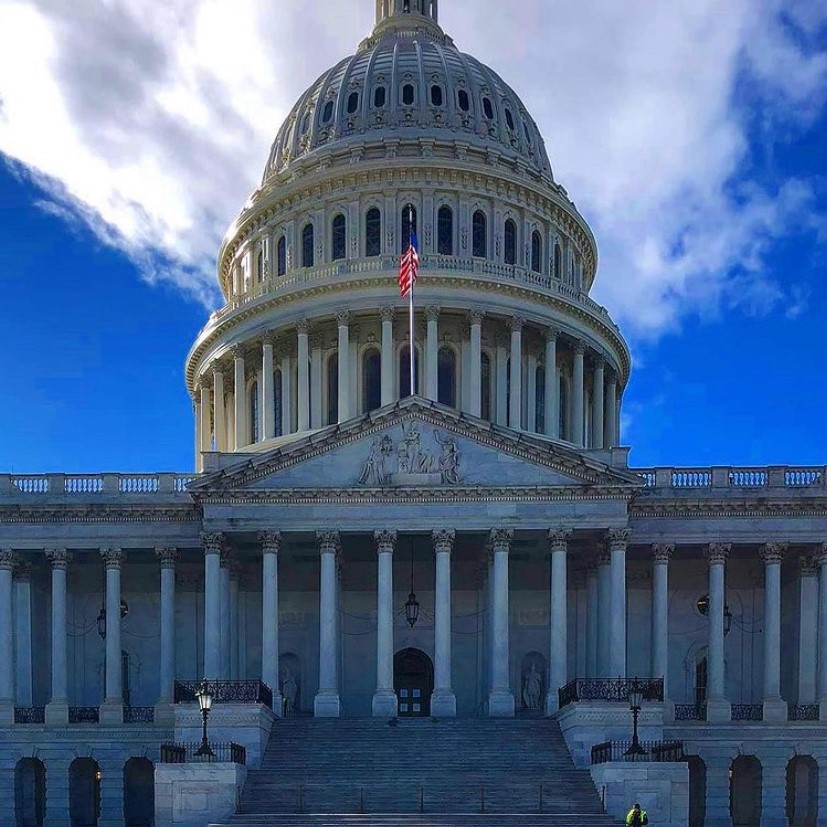 The federal Infrastructure Investment and Jobs Act (IIJA) will truly transform Pennsylvania.
Historic for its size, breadth and ambition, IIJA will mark a historic turning point in the nation's (long overdue) efforts to address climate change, water pollution, and environmental justice, while also rebuilding traditional infrastructure long overlooked, underfunded and under maintained.
Across the Commonwealth, our infrastructure systems face serious challenges. Pennsylvania has some of the oldest transit systems, underground utilities, and polluted sites in the country. Due to decades without adequate cleanup funds, polluting sites have been left to fester, while Black and brown communities often deal with the resulting health consequences. Our buildings, cars and buses are largely powered by fossil fuels, while at the same time, climate change threatens our communities, natural habitats, and critical infrastructure with greater and more-intense wildfires, heat waves, storms, and flooding.
With $550 billion in new funding over the next five years, IIJA is a much-needed game changer. If the Build Back Better agenda passes through reconciliation, we could see the federal government spend roughly $500 billion in additional infrastructure funding. Altogether, that's more funding on infrastructure than the nation spent during the New Deal era.
But will the spending result in more of the same? Or will we see true environmental progress throughout Pennsvylania's communities, better rides while on our commutes, and more-reliable infrastructure during future storms?
Let's take a look at how each section of the massive infrastructure package grades out for the Commonwealth and for the environment as a whole.
Restoration
What We LIke: For decades, the federal government has provided inadequate funding for states to clean up legacy pollution whether from mining, oil and gas rigs, or chemical production and disposal. That's about to change. Here are comparisons of how IIJA will increase previous funding levels:
Abandoned Mine Reclamation: After the country spent $6 billion on cleanup over the past four decades, IIJA will make $11.3 billion available over the next 15 years, with at least a quarter expected to be spent in Pennsylvania.
Plugging Orphan Wells: The Department of Environmental Protection last year had less than $800,000 available to plug abandoned oil and gas wells. Moving forward, Pennsylvania is expected to receive a large share of the $4.7 billion allocated nationwide.
Superfund Sites: The U.S. Environmental Protection Agency has historically provided states with about $4.7 billion to remediate toxic Superfund and brownfield sites. Looking ahead, an expansion of how the IRS taxes chemical producers will provide an additional $8 billion for restoration projects.
What We Don't LIke: IIJA will provide an unprecedented boost in funding to remediate polluted sites across the country. Still, the costs to fully clean up our degraded land and water far exceed the new funding levels. The costs for abandoned mine lands alone are estimated to surpass $26 billion.
Water
What We LIke: About $1.4 billion will fund repairs to Pennsylvania's deteriorating water infrastructure, improving the safety of drinking water and the quality of the state's waterways. Those funds will help replace the 160,000 lead service lines estimated to still be in operation across the Commonwealth. Regional water protection programs will also receive funding boosts, including programs for the Great Lakes and Chesapeake Bay.
What We Don't LIke: The final legislation provides $15 billion to help remove legacy lead drinking water pipes, far less money than the $45 billion President Joe Biden originally proposed. Any effort to remove lead is progress, but far greater funds will be needed to eliminate the risks of lead poisoning. Build Back Better may add another $9 billion, so stay tuned.

Transportation
What we like: IIJA will encourage more travelers to choose rail or public transit over more polluting modes of travel. Funding will go toward projects that improve rail service along the Northeast Corridor, as well as the Pennsylvanian and Keystone routes, while potentially expanding service into Northeast Pennsylvania. The $2.8 billion allocated to Pennsylvania's bus and rail fleets will be a major boon for public transit across the state, with SEPTA and the Port Authority of Allegheny County receiving much-needed funding. Billions of dollars in new funding will go toward new bicycling and walking trails. Safety for cyclists and pedestrians may improve with new requirements that states develop plans that consider all commuters. A new Reconnecting Communities program will attempt to address historical social justice inequities by uniting communities divided by roadways.
What We Don't Like: Much of the federal aid will encourage the status quo. Highway programs will widen roads and add lanes; airport improvements will expand terminal capacity. These projects will inevitably lead to more cars on the road, planes in the air, and emissions to continue.
Electrification
What We LIke: The most-significant climate change mitigation efforts will come from funding that electrifies transportation and helps the power grid accommodate new sources of demand. The first national investment in electric vehicle charging infrastructure will build a network of chargers along U.S. highways and within disadvantaged communities. At least $171 million of new funding will add EV chargers along the Pennsylvania Turnpike and across the state. Transit agencies, school districts, and port authorities will also benefit with funding to purchase and charge zero-emission vehicles. New transmission lines will facilitate expansion of renewable energy into the power grid.
What We Don't Like: Grants for charging infrastructure will also be made available for development of propane and compressed natural gas (CNG) refueling stations. Transit agencies will be able to use the funds on "low-emission buses" such as hybrid or CNG vehicles, not only ZEVs. Funds for "clean hydrogen" fuel cell electric vehicles will potentially subsidize the expansion of natural gas to build new hydrogen supplies.
Clean Energy
What We LIke: The Federal Energy Regulatory Commission will now have authority to approve new transmission capacity in some areas where renewable energy otherwise cannot connect to the grid. Some $6 billion in battery storage will further help to maximize electricity generated from wind and solar power. Pennsylvania's older buildings can better save energy with projects that tap the $3 billion invested nationwide in energy efficiency and weatherization programs.
What We Don't Like: Clean energy demonstration projects are great. But we have to question the financial and environmental benefit of continuing to invest in technologies such as carbon capture and sequestration, which many analysts consider simply a lifeline for coal power in a decarbonized world.
Resiliency
What We LIke: IIJA represents the largest investment in the resilience of physical and natural systems in American history. A total of $50 billion will be spent to protect infrastructure from extreme weather events caused by climate change as well as the increasing threat of cyberattacks. The legislation finally acknowledges that, in addition to mitigating the consequences of climate change, we must prepare for disasters. Otherwise we will keep paying to repair the damage.
What We Don't Like: Protecting U.S. coastlines from sea level rise would, on its own, cost more than $400 billion. Addressing the floods, landslides and heatwaves that will accompany the climate crisis will come at a much greater cost. In Pennsylvania, we're already paying hundreds of millions of dollars per year.
Wildlife
What We LIke: IIJA clearly includes natural resources in the definition of infrastructure. The package includes $2 billion for Army Corps of Engineers aquatic ecosystem restoration projects, $1 billion for the Great Lakes Restoration Initiative, $1 billion to repair or remove stormwater culverts that block passage for threatened or endangered fish, $500 million for prescribed burning to limit wildfires, and $350 million for the construction of overpasses that allow wildlife to cross roadways.
What We Don't Like: The legislation contains multiple provisions that could potentially limit environmental reviews of infrastructure development under the National Environmental Policy Act. Federal review of certain forest-management and ecosystem-restoration protections may be truncated as a result, suggesting the need for on-going oversight will be essential as so many large infrastructure projects get underway.
Overall, the infrastructure package will help better connect our communities, repair our broken systems, rejuvenate our polluted landscapes, and better prepare ourselves for the economic and environmental challenges to come. The Build Back Better agenda, if passed by Congress, will take us from fixing what's broken to building the infrastructure that makes us collectively stronger and healthier for generations to come. Look out for more analysis after Congress completes the legislation.