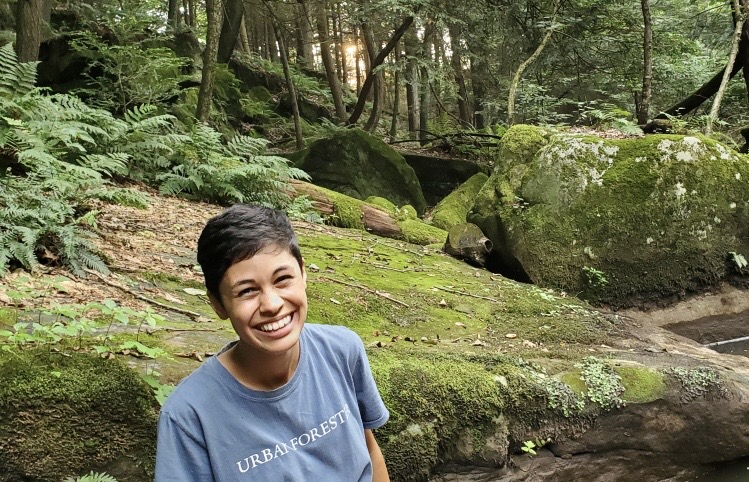 As the petrochemical industry rears its ugly head in Pennsylvania, PennFuture is building organizational capacity to deliver a counter narrative focused on the environment, health, and economic future of our state. I am joining PennFuture in this stead under the title of Policy Analyst.
I was first drawn into the fight against petrochemicals about three years ago while working in Pittsburgh at the Group Against Smog and Pollution (GASP) as a Communications and Education Specialist. I was doing outreach at an event in Pittsburgh, speaking to community members about Shell's petrochemical project in Beaver County—colloquially referred to as a "cracker plant"—when a community member recalled the sweet smell of cookies that once emanated from the Nabisco Plant in East Liberty.
"It doesn't seem so dangerous," he told me.
As I packed up my tabling materials later that day, his comment haunted me. How many other community members had misinterpreted the word "cracker"? Did they understand that Shell was hoping to cook up 1.6 million tons of plastic each year, not cookies? That the industry hoped to replicate Louisiana's toxic "Cancer Alley" right here in Pennsylvania? That each taxpayer had personally subsidized the buildout by an average of $397 worth of tax credits? What seemed like a small, innocent misunderstanding came to exemplify the true forces that we were up against: the industry's overwhelming presence in our political system, and their disquieting silence everywhere else.
These worries continued to plague me during my time with Pennsylvania Resources Council, where I worked as a Zero Waste Specialist to reduce waste through recycling and composting programs. I watched mountains of trash form over the course of just a few hours as I informed yet another resident that, no, their Starbucks cup was not recyclable, nor was their plastic lid or plastic straw. I came to understand that, despite what the petrochemical industry would have you believe, this problem was bigger than any individual, and our well-intentioned attempts at recycling were not going to solve it.
While my heart is in Pittsburgh and my eyes and ears are on Pennsylvania's petrochemical interests, I am currently writing to you from New Haven, Connecticut. I left Pittsburgh two years ago to attend the Yale School of the Environment. While here, I've layered a deeper understanding of environmental justice on top of my growing expertise in communications, regional air quality issues, and policy analysis.
Environmental justice lies at the core of my value system, and all of my work is filtered through that lens. I bring these concerns—those of distributional impacts on economy, environment and health; generational impacts on our youth, of which I consider myself included; and procedural impacts resulting from unjust power relations between industry and individuals—to my role as Policy Analyst.
Meanwhile, I am joining a committed team of staff members—PennFuture's DEIJ (Diversity, Equity, Inclusion, and Justice) Committee—to help further environmental justice within the organization.
I have a Master's of Environmental Management from the Yale School of Forestry and a Bachelor's of Science in Environmental Science from the University of Florida. I also have an almost 3-year old brother, a less adorable 30-year old brother, and a lovely cast of family and friends supporting me in both South Florida and Pittsburgh. I hope to relocate to Pittsburgh as soon as it is safe to do so.
It's a strange time to be making big life changes and yet, here I am, in the middle of the pandemic, joining PennFuture in a fight that will determine Pennsylvania's future—as well as the stability of our global climate and the long-term efficacy of the fossil fuel industry—for generations to come. There is no place I would rather be. So, to the board, my fellow co-workers, and anyone who supports PennFuture's work and mission: I am so grateful to have joined the team.
Together, let's chart a path for Pennsylvania that includes a clean energy economy and a healthy environment, not petrochemicals, plastics and dirty energy.