Clean air and clean water are fundamental rights owed to all Pennsylvanians. For too long, industrial facilities across the state have undermined those rights, aided by local and state officials who readily grant them the privilege to pollute in excess of federal limits.
Residents of environmental justice communities are joining PennFuture and our allies to speak in a loud, unified voice. It's time for polluters and regulators to listen.
Our campaigns combine the power of grassroots movements and the strength of legal actions. Below are recent campaigns where our team and supporters successfully put a stop to unlawful environmental violations or led the discourse on how to solve some of our state's greatest environmental challenges.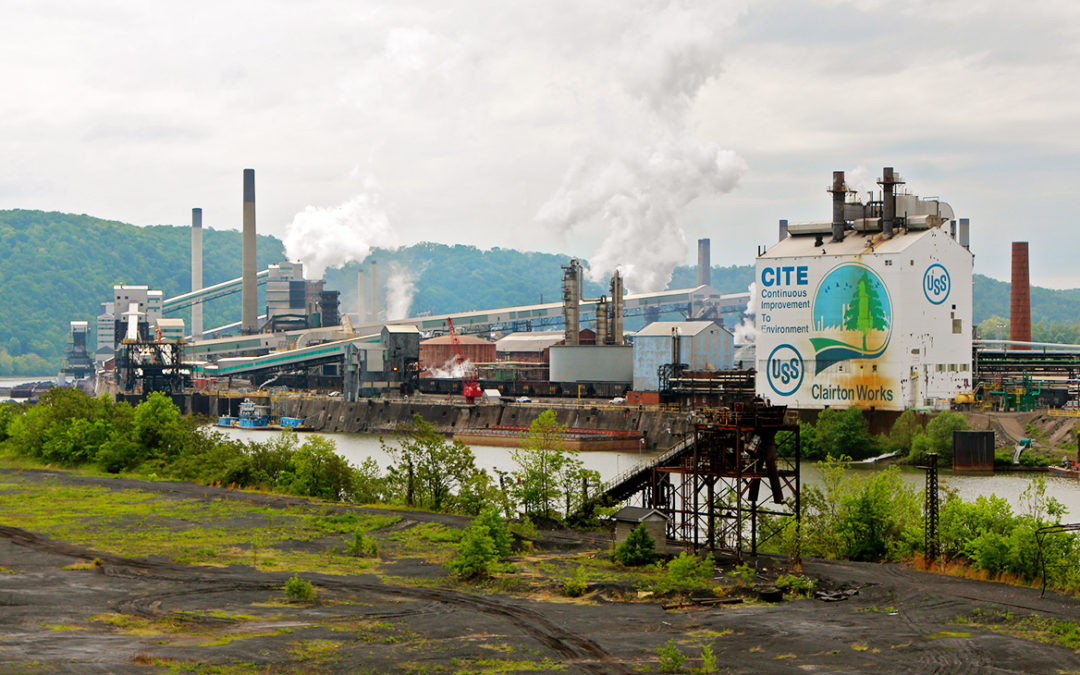 U.S. Steel's coke production facility in the Mon Valley lacks compliance with permits and has failed to update outdated equipment, leading to two recent fires and the continued emissions of toxic pollutants.
The coke facility is a significant employer in the region. But ownership's failure to update the facility places all local residents at risk.
Burning coal to produce more than 4 million annual tons of coke fuel generates unlawful levels of sulfur dioxide and hydrogen sulfide emissions, as well as airborne spread of carcinogens such as benzene.
In 2019 PennFuture collected more than 5,300 signatures from residents demanding U.S. Steel modernize its Mon Valley Works facilities. The petition included three demands for U.S. Steel:
Retire Clairton Coke Works' oldest, dirtiest and most problematic coke batteries.
Modernize Clairton Coke Works by investing in technologically advanced upgrades to ensure cleaner air and safer Mon Valley jobs now and in the future.
Commit to public transparency about plant operations, especially in cases of emergency.
U.S. Steel has since announced a $1 billion investment into its Mon Valley facilities. We are told these investments will result in lower emissions. Until permits associated with these proposed upgrades are made public, however, we know little about the project or any purported emission reductions.
PennFuture will continue to monitor U.S. Steel facilities, calling out any air quality violations and advocating for on-going improvements to Clairton Coke Works.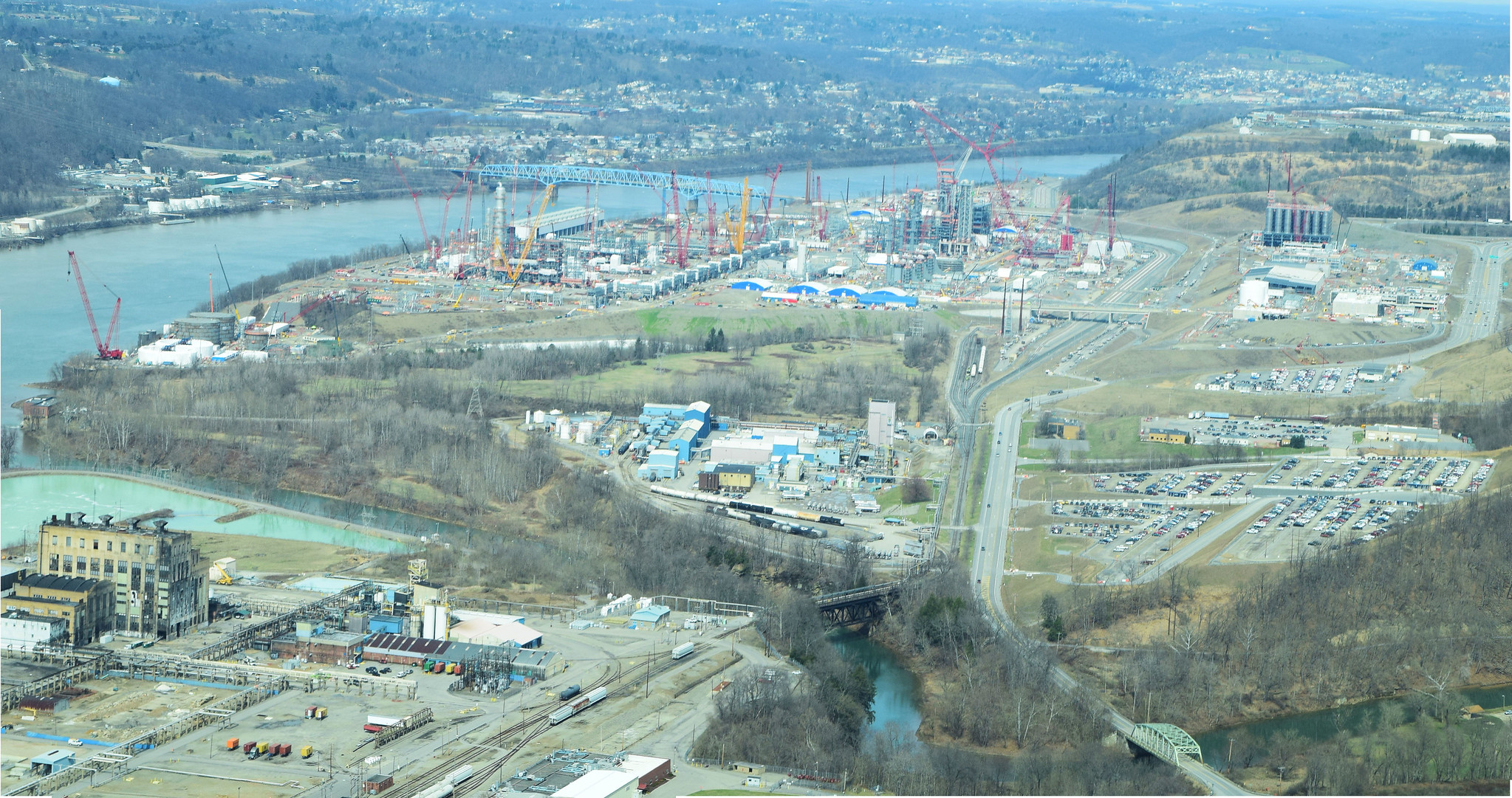 Shell Chemical's ethane cracker plant in Beaver County is expected to emit three times the pollution output of Clairton Coke Works through a toxic mix of particulate matter and sulfur dioxide.
Shell will earn the notorious distinction of producing the greatest discharge of volatile organic compounds (VOCs) in Southwestern Pennsylvania, releasing acrolein, benzene, toluene and naphthalene, all believed to exacerbate symptoms of asthma and cancer risks.
In 2019, PennFuture launched a public education campaign on the significant financial and health costs local communities will be asked to bear for the benefit of Shell producing its plastic pellets.
Our awareness campaigns collected many letters of concern targeted to the Allegheny County Chief Executive. We remain alarmed that state approval of Shell's water permits were based on outdated regulations. And our push for stricter monitoring requirements resulted in a settlement that will ensure more careful fence line monitoring of onsite pollution.
Still, many of the demands of our petition remain unaddressed. PennFuture and our partners call upon state leaders to:
Demand that Shell Global go beyond the inadequate limits in its current air and water permits by installing and maintaining best available control technologies, along with best operational practices to protect people across the region.
Mandate a citizen-led industry oversight committee to ensure air and water monitoring equipment and systems remain transparent and accessible to the public at all times, with substantial recourse when systems exceed limits and standards.
Say NO to more petrochemical plants. We do not want to witness the region becoming the next "Cancer Alley."
Demand state regulators fix the air emissions permit trading program, protecting public health instead of favoring the interests of big polluters.
The $1.65 billion in state subsidies awarded to Shell Global was a massive waste of taxpayer resources. PennFuture will continue to demand the state commit to a more equitable, sustainable pathway for future economic development, while holding Shell accountable to its environmental obligations.
Photos courtesy Jon Dawson, FracTracker Alliance