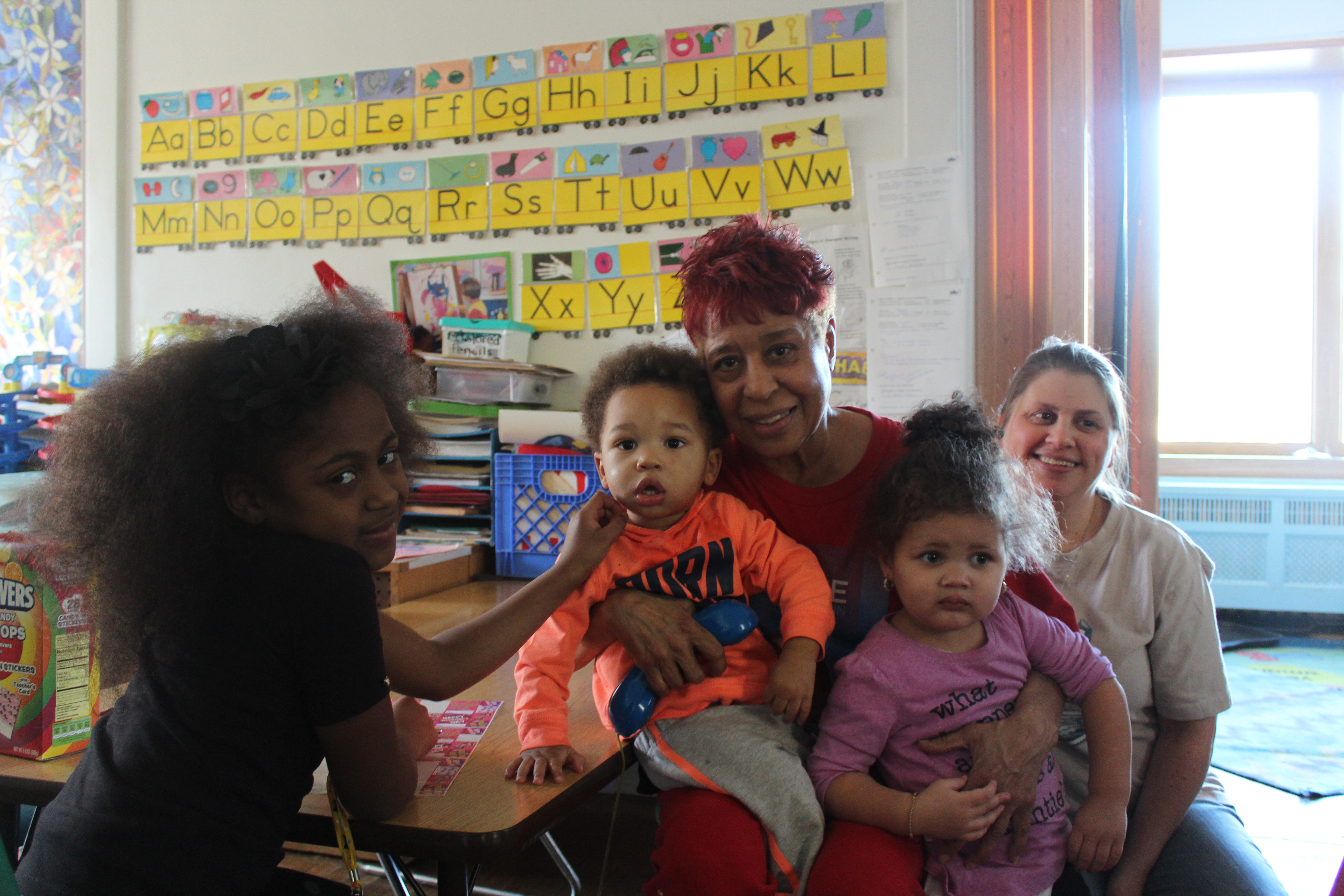 Each morning, Clairton resident Cheryl Hurt makes her cup of coffee, watches the morning news, and checks a monitor to see how the air quality is outside.
The monitor indicates the results through a color spectrum; green is good and anything resembling an orange-red color is worrisome. This monitor, a product of Carnegie Mellon University's CREATE Lab, is called Speck and will determine if it's safe for the kids at her daycare center, held at her home, to go play outside.
"In the Clairton community, we don't see the black soot that used to be on our bedsheets and windows anymore. But unfortunately, people don't realize it's the fine particulate matter that is still in the air that is just as dangerous," Cheryl said. "I have a responsibility to make sure the kids I watch are safe."
With a prevalent amount of orange and red days found in Clairton and throughout the Mon Valley region, Cheryl has every right to hold this fear. According to the American Lung Association's 2016 "State of the Air" report, Allegheny County received a failing grade for year-round particle pollution.
The city of Clairton and surrounding municipalities like Glassport and Lincoln are particularly susceptible to poor air quality due to proximity to neighbor U.S. Steel Clairton Coke Works, the largest coke works in North America and one of the biggest polluters in Allegheny County.
This May will mark the one-year anniversary of PennFuture providing U.S. Steel and the Allegheny County Health Department (ACHD) with notice of intent to file a citizen suit under the federal Clean Air Act after discovering that the coke works committed 6,700 air violations in a three-year time span.
U.S. Steel and ACHD signed a consent decree that gives U.S. Steel three years to bring the facility into compliance with emissions limits.
But can residents afford to wait another three years for cleaner air?
We don't think so. On Sunday, March 26, PennFuture, Clean Water Action, and Clean Air Council will host the event, Breathless: An Air Quality Expo at the Community Economic Development Community Center in Clairton from 2 p.m.- 6 p.m. This event will address and highlight the tools and resources that concerned citizens can use to combat poor air quality in their community.
For example, there are ten Specks, just like the one Cheryl uses, that Clairton residents can borrow at the Clairton Public Library—for free.
This family-friendly event will have free snacks, beverages, and raffle prizes.
The guest speakers include:
County Controller Chelsa Wagner, who will speak about her recent audit on the Allegheny County Health Department's Air Program.
Knowledge Murphy of "Black Man, Green Plan," who will speak about environmental justice.
Dr. Deborah Gentile, who will speak about her recent asthma study in Clairton.
Ana Tsuhlares of Carnegie Mellon University CREATE Lab, who will demonstrate how to use a Speck monitor and the free "Smell PGH" app.
Dave Smith of Clean Air Council, who will speak about a website that summarizes the coke process.
Jessica Tedrow of Group Against Smog and Pollution, who will demonstrate the importance of air quality through interactive kits for children of all ages.
Jamie Graham of the Allegheny County Health Department Air Quality Program, who will speak about any progress from the U.S. Steel consent decree.
RSVP for this free event by clicking here. We look forward to seeing you there!