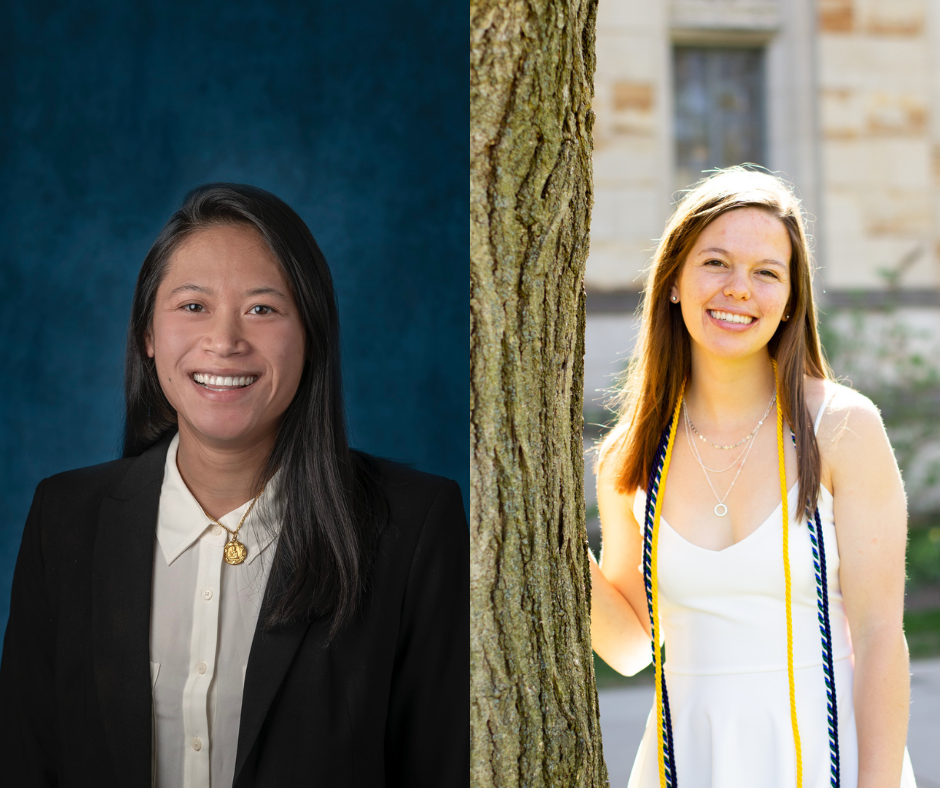 Since its inception in 1998, PennFuture has emphasized the importance of using the law to protect Pennsylvania's environment and "create a just future where nature, communities, and the economy thrive."
Over the past two decades, we have achieved significant legal and policy victories that reduce pollution and protect the environment and our communities. We have provided millions of dollars in pro bono legal services while setting critical precedents and enforcing environmental laws across the Commonwealth.
But as PennFuture looks forward to the next 20 years, we recognize that we need to be more involved with cultivating the people that will continue to support our mission. Our staff have a long history of mentoring interns, externs, and fellows, and we wanted to create a more formal program to inspire the next generation.
With the generous support of the George and Miriam Martin Foundation and the Otto Haas Charitable Trust, PennFuture created a paid legal and policy internship program to inspire and mentor students interested in making a difference for our environment.
Ultimately, the goal of this program is to provide the organization a cadre of young legal and policy minds interested in taking on the myriad challenges impacting Pennsylvania as well as to further their potential environmental careers. We also hope that providing for a funded internship will help to bring more diversity and inclusivity into the non-profit environmental advocacy sphere.
This spring, we have two fantastic students for our internship, representing a range of backgrounds and experiences. We've asked our new interns to explain, in their own words, what environmental law and PennFuture's mission means to them:
Lisa Dang, Third Year Student at Penn State Dickinson Law
I have always had a penchant for environmental issues. During my undergraduate studies at William and Mary, I participated in a semester-long study abroad program in Cambodia and Vietnam, exploring environmental and climate change impacts on local communities located along the Mekong River. Immediately after undergrad, I worked at Environment Virginia, coordinating and implementing grassroots activities to advocate for environmental justice and renewable energy. Additionally, I interned at the Pennsylvania Utility Law Project (PULP), serving at-risk communities affected by utility and energy-related matters.
As a 3L at Penn State Dickinson Law, I have continued to pursue environmental policy and law classes, further driving my passion and commitment to help foster a more sustainable future. I spent significant time researching the feasibility of deploying solar technology in K-12 public school systems in Pennsylvania.
I am thrilled to be a part of the PennFuture team, working with passionate, diverse environmental law attorneys to tackle a wide range of environmental issues. I relish the opportunity to learn and help protect Pennsylvania's right to clean air, water, and environment.
Beyond work and school, I enjoy playing competitive ultimate frisbee. Currently, I play for DC Shadow and Scandal based in Washington, DC.
Caroline Weiss, graduate student at the University of Iceland in Environment and Natural Resources, with a specialization in environmental policy
I am currently pursuing my Master's in Environment and Natural Resources at the University of Iceland, where I am specializing in environmental policy and management. Beginning my undergraduate study at the University of Pittsburgh, I had never envisioned myself double majoring in Environmental Studies and Political Science. Yet my introductory Environmental Science course, sustainability-focused extracurriculars, and childhood influence converged as I recognized my passion for environmental issues. I had grown up hiking most weekends, learning the importance of recycling and conserving at home, and volunteering at Heritage Creek Farm Camp, which ignited my appreciation for the natural world.
Throughout my studies, I have been drawn to the social sciences and policy as tools to drive environmental change. From my participation in Pitt's environmental honors fraternity, internships at the Sierra Club and Pittsburgh Parks Conservancy, and study abroad experience in Iceland, I gained an even deeper understanding of the value of policy and education to advance environmental solutions. I am eager to learn from PennFuture's talented team of environmental advocates this spring, especially regarding renewable energy policy issues in our state.
---
PennFuture's legal and policy team is dedicated to restoring and protecting our environment and communities, to protecting our right to clean air and pure water, and to moving Pennsylvania toward a clean energy future. I thank our amazing staff and interns for their great work, and also our members for your continued support. We can't do this without you!
Please consider joining PennFuture today to support all of the great work we do to protect our environment and hold polluters and our government accountable.