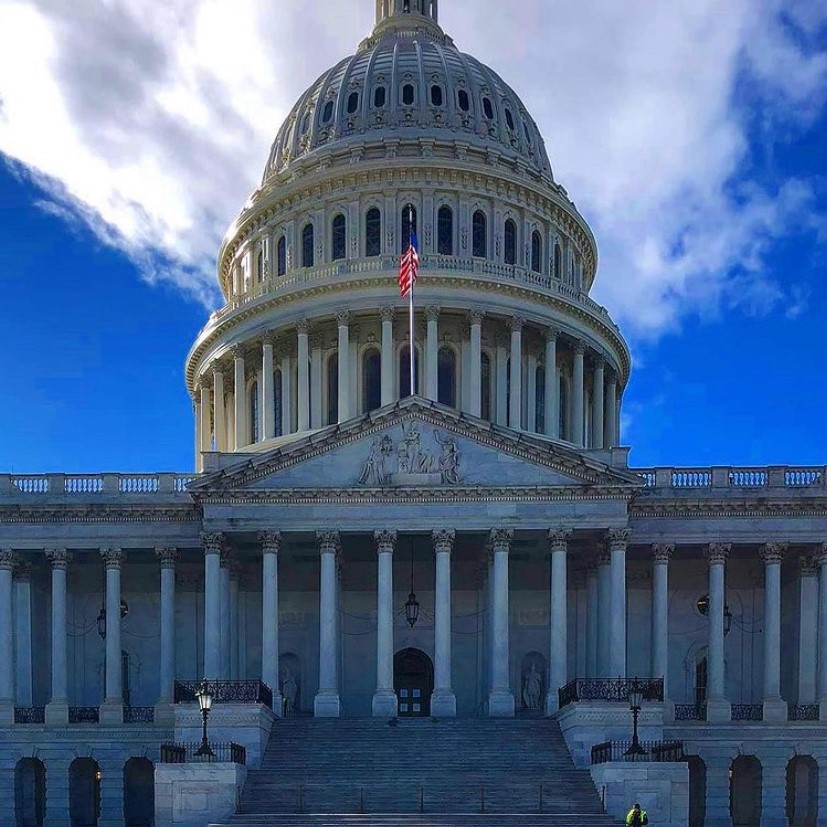 The United States, and by extension Pennsylvania, is in the midst of a democracy emergency.
Our public institutions are weak, the image of a stable American republic is in tatters, and basic tenets of our constitution—the ability for all citizens to freely vote, for those votes to be fairly counted, and results of the election to lead to a peaceful transition of power—has been undermined.
While PennFuture remains, first and foremost, a beacon for environmental leadership and protection in Pennsylvania, we would not be true to our mission if we didn't stand up and emphatically oppose efforts to undercut the democracy we require to ensure clean air, clean water, abundant green spaces, and a stable climate. We stand with all of civil society against the violent sedition, conspiracy theories, and fomenting of hate that has gripped our communities and politics.
PennFuture has now weighed in against elected officials who have breached the trust of the people. Elected officials in our state are propagating and participating in the lie that Pennsylvania's November 2020 election was fraudulent. President Donald Trump has taken that lie to the point of inciting riot, mayhem and insurrection against American Democracy on January 6, 2021.
When we crafted our media statement around the insurrection, we knew the statement would be different, and the focus would be different, because this moment in time is one of the most appalling and dangerous in our history.
This moment also lays bare the interconnectedness of our frail democracy with the systemic environmental injustices holding back countless communities around the Commonwealth. The gross racial double standard applied by law enforcement was egregiously on display on January 6. So was the evidence of white supremacists among President Trump's supporters, and the overtly racist aspects of Trump's doctrine of "American Carnage."
The trauma felt by people of color in the aftermath of January 6, simply put, cannot be shared by white America. People of color in this country have not lived the same American experience lived by whites because this country's original sin of slavery, inequality and race relations still have not been reckoned with. Now we endeavor to attempt that reckoning, and January 6 is the latest manifestation of how hard this will and needs to be. We must try harder to open and hold fast to a space for people of color to speak in this moment.
Our country is balancing on a razor edge. On one side is unity; on the other side is violence, and deeper division. Since the November election, I have struggled with the question of how PennFuture can do its work in a state so deeply divided. Racism divides us, and we are taking imperfect steps as an organization to deal with this. The partisan divide is fueling so many problems and we are grateful that many lawmakers talk to us and listen to our concerns.
There is an urban and rural divide. Over the years, I have done a lot of conservation work in more rural communities of our state. I know at one time there were strongly held and shared values around land, air, water and wildlife across the political and geographic spectrum— will we ever share those values again?
There is also a divide between what our state Constitution says and how it is carried out by elected officials, residents, and corporations. Our mission is tethered to the Pennsylvania Constitution, specifically Article 1, Section 27, the Environmental Rights Amendment that states:
The people have a right to clean air, pure water, and to the preservation of the natural, scenic, historic and esthetic values of the environment. Pennsylvania's public natural resources are the common property of all the people, including generations yet to come. As trustee of these resources, the Commonwealth shall conserve and maintain them for the benefit of all the people.
Bluntly, we have made little progress in ensuring this guarantee is the law of the land.
PennFuture's theory of change relies on the state and nation having in place a majority of elected officials who are pro-environment and who share that value with our organization. For those majorities to occur, our values as an organization need to be shared with voters, participating in an intact democracy.
PennFuture's Civic Engagement program—Democracy for All—reaches out to those voters or those eligible to vote and endeavors to open our organization to those voices, particularly in communities of color, but the trust gap is real.
The democracy emergency is real; fraught race relations are real; so is the climate emergency, and the public health emergency in our communities unjustly burdened with pollution. As the country transitions from an unapologetically anti-environmental and anti-regulatory administration to the Biden administration, one that blessedly already is taking major steps to affirm the seriousness of global climate change and the need to transition without further delay to a cleaner energy, you can expect PennFuture to continue to speak up about these interconnected emergencies.
On a personal note, as a lifelong activist, silence from the advocacy organization I came to lead was not an option after January 6. I've offered my assurance about our mission, and rationale about why we must focus where we are.
At the end of the day, though, it must be said that we act because it is simply the right thing to do.