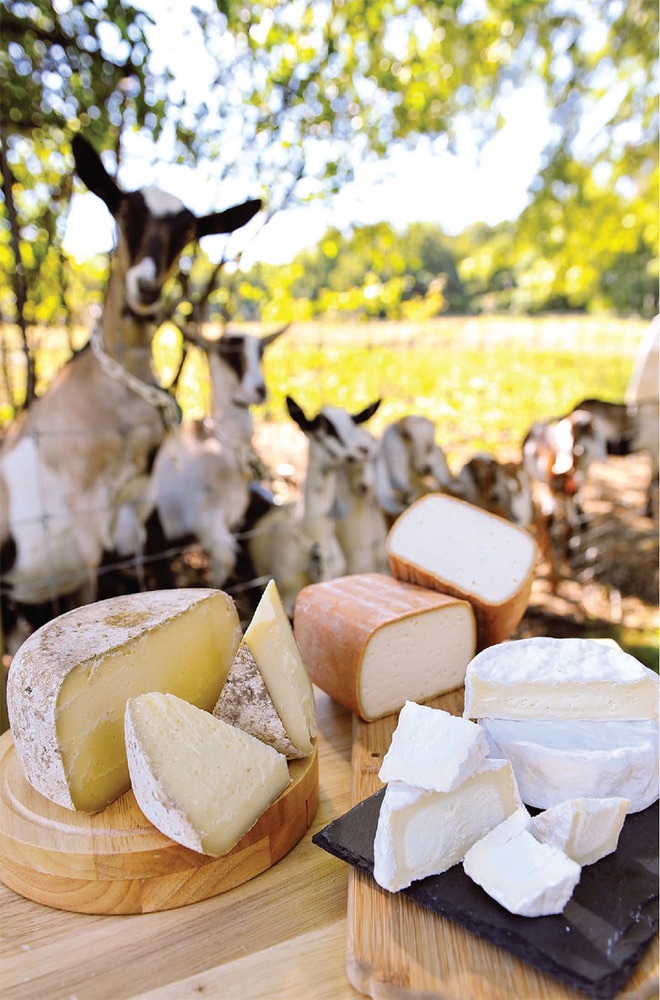 Goat Rodeo Farm and Dairy is a member of RESPECTAgZone, a committed, passionate group of homeowners, businesses, farms and neighbors in the heart of Allegheny County, Pennsylvania. Members of the group live in the Agricultural Zone of Indiana Township, a decades old community with ordinances that protect the agricultural way of life, and preserve one of the last remaining areas of its kind for all. PennFuture's legal team is representing RESPECTAgZone in an effort to protect the land.
Superior Motors restaurant in Braddock is hosting an awareness fundraiser dinner featuring Goat Rodeo Farm & Dairy's cheeses on Nov. 14. Click here for more details.
We love what we do at Goat Rodeo Farm and Dairy - raising our 100+ goats and making award-winning cheeses that people across Pennsylvania and the region love.
It's amazing what you can accomplish in a few years. We have a beautiful, 130-acre farm located in a designated Agricultural Zone (AgZone) in Indiana Township, just 10 miles and a short 20-minute ride north of Pittsburgh.
We worked hard to secure this designation. But today, Duquesne Light Company (DLC) is planning new construction of high-power transmission lines and monopoles for its northern region. Our AgZone falls within two routes under consideration.
RESPECTAgZone is a community group of people who work and live in Indiana Township's Agricultural Zone. We're strongly opposed to Duquesne Light's routes that cross the AgZone because it will devastate our businesses, recreation areas and the environment.
There is a viable alternate route that makes use of current rights of way and infrastructure corridors, and we're petitioning DLC to proceed with construction along this eastern route that follows the Pennsylvania Turnpike north to the West Deer area. It is an environmentally conscious route that will save small businesses like ours, recreation areas used by thousands, and 1,000 acres of agricultural land.
The RESPECTAgZone community organization is doing everything possible to persuade DLC of the Pennsylvania Turnpike route. Turnpike engineers have told us they believe it is a viable, good route. And our state legislator and Turnpike officials are also supportive.
We welcome your support, too! Please visit www.RespectAgZone.org to learn more and sign our online petition to save this treasured farmland, a short 20-minute drive to the city. Also, we invite you to write to State Senator Randy Vulakovich and State Representative Frank Dermody to let them know this issue is important to you and it's the right thing to do. You can also copy Jessica Rock and Zach Merritt of Duquesne Light on your letters.
Thank you,
India and Steve Loevner