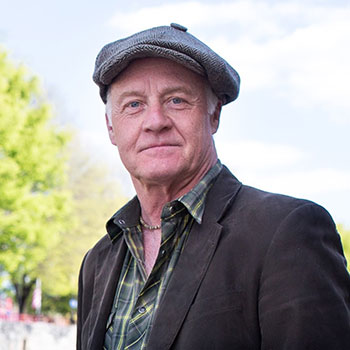 Tim Fulton has been a lifetime resident of York County, growing up in the rural community of Stewartstown. His appreciation and concern for environmental issues stems from his childhood days playing and working on nearby farms and orchards.

After graduating from American University in Washington DC with a degree in sociology, Tim returned to York County to employment with the City of York Redevelopment Authority where he had management responsibility for several major community development initiatives. The largest of these initiatives was the Codorus Creek project which combined residential urban homesteading, water front park development, flood control and commercial building adaptive reuse.
Subsequently, Tim began a thirty year career with the real estate department of the Susquehanna Paltzgraff Company where he assisted in the management and development of facilities for the several operating divisions of the company. While these responsibilities were nationwide, Tim maintained his involvement in local community development initiatives.

He led the planning and construction of the 22 mile Heritage Rail Trail which has become a signature linear park for York County.
Serving on the boards of the Farm and Natural Lands Trust, Historic York and the Codorus Watershed Endowment he followed his belief in a holistic approach towards appropriately and sensitively building and preserving a sustainable community.

Upon his retirement from Susquehanna Real Estate, Tim has continued his focus on community development in a part time position with Downtown Inc focusing on center city development initiatives for residential development, Codorus Creek environmental improvements, urban landscape initiatives and City promotions.