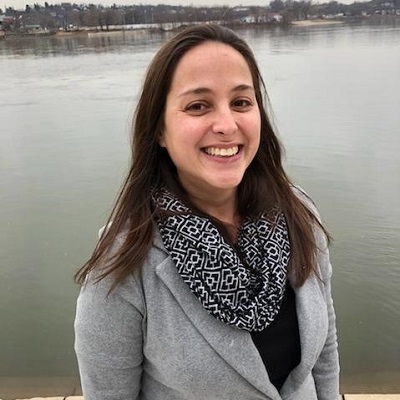 717.214.7935
reber@pennfuture.org
Based in the Harrisburg office, Renee leads PennFuture's clean water advocacy efforts in the Susquehanna basin and serves as the Pennsylvania state lead for the Choose Clean Water Coalition.

Prior to joining PennFuture, Renee served as an Associate Director of Clean Water Supply at American Rivers working in both the Delaware and Susquehanna river basins. At American Rivers, Renee focused on green stormwater infrastructure and municipal stormwater management. In her capacity as Associate Director, Renee also served on the Pennsylvania Department of Environmental Protection's Chesapeake Bay Stormwater Workgroup and on the Department of Conservation and Natural Resources' Riparian Forest Buffer Advisory Committee.

Prior to joining American Rivers, Renee was the Pennsylvania Staff Scientist at the Chesapeake Bay Foundation (CBF) where she developed policies to protect healthy local streams. While at the CBF, she also coauthored the annual Milestone Report on Pennsylvania's progress towards Chesapeake Bay Total Maximum Daily Load goals as well as designed an Environmental Justice stormwater education program.

Renee holds a B.S. in Environmental Geography and a M.S. in Environmental Studies, both from Ohio University. When she is not hard at work, Renee enjoys spending her time exploring Penn's woods and waters.