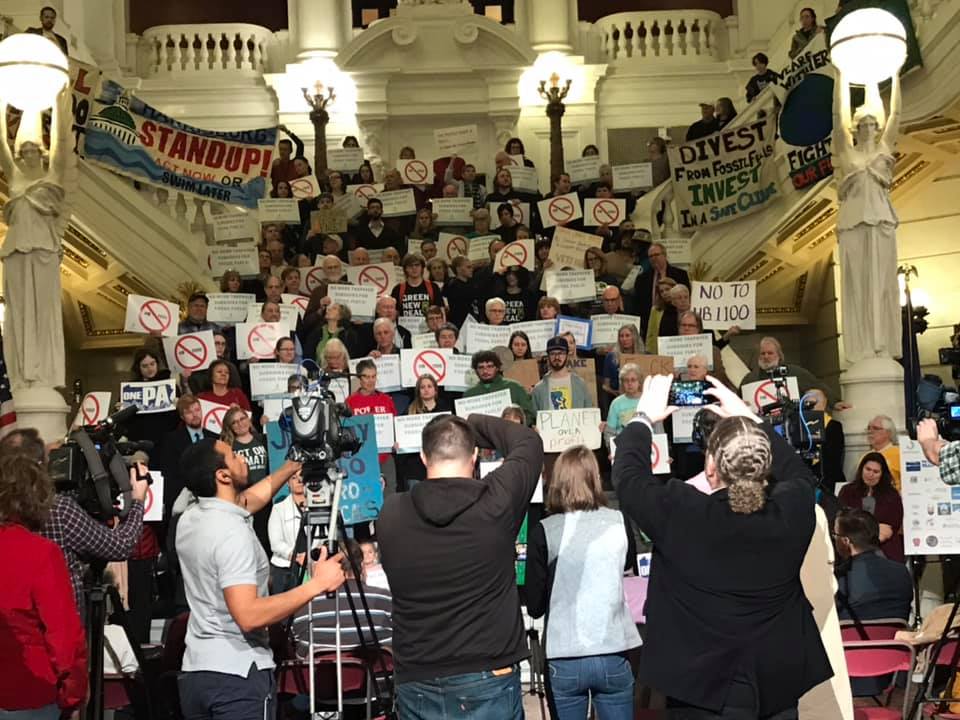 On Monday, March 9, be sure to stand in solidarity with PennFuture and 34 other organizations from across Pennsylvania as we rally in Harriburg against House Bill 1100.
Date: Monday, March 9
Time: 10:00 a.m. - 11:00 a.m.
Where: The Capitol Rotunda in Harrisburg.
Interested in how you can help fight climate change? Please join PennFuture and the Climate Reality Project for a FREE educational forum on the climate crisis, part of the global "24 Hours of Reality" campaign.

The event is intended for central Pennsylvanians who want to learn about steps they can take to reduce climate impacts on their communities.
Date: Wednesday, November 20
Time: 6:30 - 9:00 P.M.
Where: Dixon University Center, The Board Room: 2986 N. 2nd St., Harrisburg, PA 17110
The evening will consist of a true "farm to table" experience with a special dinner created by the staff at RE Farm Café to promote sustainability and increased awareness of environmental issues.
Along with a special meal prepared by their chef, the dinner will also feature presentations by RE Farm, Mt. Nittany Vineyard & Winery winemaker Scott Hilliker, a Penn State Professor talking about how climate change impacts Pennsylvania, and a silent auction featuring items from local businesses that support sustainable practices.
Date: Tuesday, October 29
Time: 5:30 P.M.
Where: RE Farm Café: 1000 Fillmore Road, State College, PA 16803