Pennsylvania's waterways are facing some of their toughest threats to date. From cuts in funding over the last 16 years at the state level, to the current dismantling of environmental protections at the federal level, it's now more important than ever for you to get involved in the fight for clean water.
That's why we're inviting conservationists like you to join us for a workshop at Wildwood Park in Harrisburg on Saturday, Nov. 10 to learn how you can help to protect and advocate for Pennsylvania waterways in your community.
With decades of experience in Harrisburg and Washington, D.C., staff from Trout Unlimited and PennFuture will host hands-on training, discussions, and presentations about ways you can advocate and use your voice to protect local streams, engage stakeholders, and speak with confidence to decision-makers and the media. Topics will include the Farm Bill, Pennsylvania's stream upgrades, and other state and federal level clean water issues.
Following the morning workshop, you'll have an opportunity to meet with members from the General Assembly to advocate for your local waterways and practice the new advocacy skillset you have learned
When: Saturday, Nov. 10, 9:30 a.m. - 3:30 p.m.
Where: Wildwood Park - 100 Wildwood Way, Harrisburg, PA 17110, United States
Cost: This event is free of charge and lunch is provided.
What happened during the 2018 elections nationally and in PA? How will it impact environmental policymaking and what should we expect in the coming years?
The last two years have ushered in historic attacks on environmental laws. For many voters across the state, the political threats against our basic rights to clean air, pure water, stable climate, and the preservation of natural lands, have become a clarion call for changes in the capitol buildings in Harrisburg and Washington, D.C. For many of the folks running for office, challenging the threats against the environment are about defending our families, our children, and the health and safety of our communities. Please join PennFuture and Conservation Voters of Pennsylvania for the evening to discuss the results of the November 6th elections and what it means for environmental protection and climate action.
When: Thursday, Nov. 15, 5:15 p.m. - 8:00 p.m.
Where: University of the Arts Caplan Studio Theater for the Performing Arts - 17th Floor, 211 S. Broad St.
Philadelphia, PA 19107
Who: The first half of the program will be moderated by Susan Phillips, Reporter for StateImpact Pennsylvania NPR, featuring Numa St. Louis, District Representative for Rep. Dwight Evans (CD3, D-Philadelphia).
John Micek, Opinion Editor for The Patriot News and PennLive in Harrisburg will lead a panel discussion, "What do the 2018 Elections Mean for Pennsylvania's Environment?" including:
Rep. Carolyn Comitta (PA 161st District, D-Chester)
Rep.-Elect Malcolm Kenyatta (PA 181st District, D-Philadelphia)
Rep.-Elect Danielle Friel Otten (PA 155th District, D-Chester)
Rep.-Elect Elizabeth Fiedler (PA 184th District, D-Philadelphia)
Hear from state and national policymakers from both sides of the aisle leading the fight for environmental protection and the elected officials bringing fresh perspectives on how we can defend against rollbacks and advance new legislation in the future.
Will President Trump's anti-environmental agenda be checked by a new Congress? What kind of progress can be made on fundamental issues like clean water and climate change? Will Pennsylvania be able to make progress on clean energy in a state known more for providing the red-carpet treatment to natural gas drillers?
Space is limited - register early to guarantee a seat! Tickets are $25 per person, and $10 for students. Complimentary beer, wine, and hors d'oeuvres will be available.
Thank you to Our Premiere Sponsor: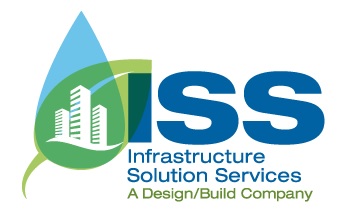 Thank you to Our Associate Sponsor: