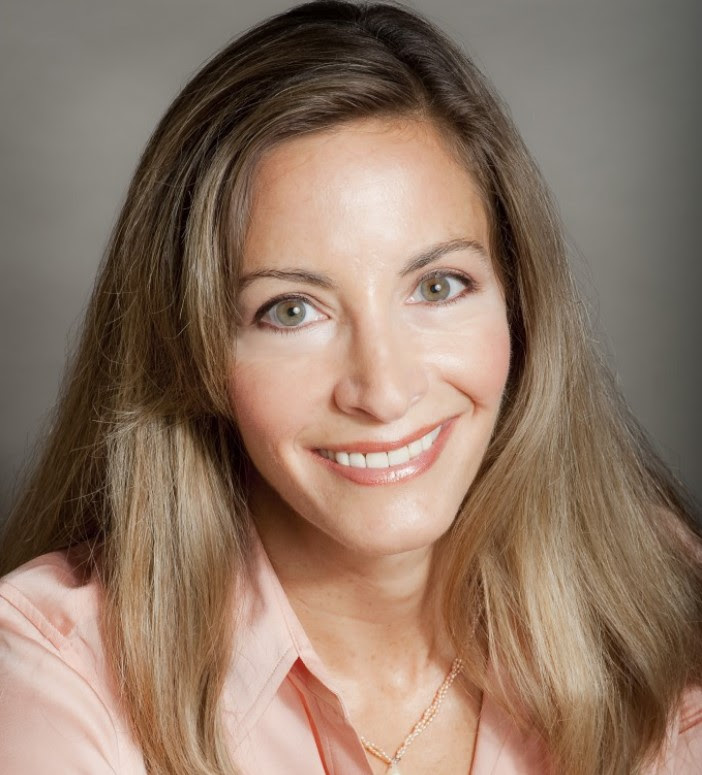 Debra Wolf Goldstein
Leslie Miller and Richard Worley Foundation
- Honoree Award Sponsor for Debra Wolf Goldstein!
Debra Wolf Goldstein has devoted her career to protecting nature, conserving land, and raising environmental awareness. After earning her B.A. from Brown University and J.D., cum laude, from Georgetown University Law Center, Debra worked for several years at a large Philadelphia law firm. Then she served as regional advisor to the Pennsylvania Department of Conservation & Natural Resources, awarding hundreds of grants to nonprofits, municipalities, and counties to create parks and greenways and helping to create the state's Land Trust Grant Program.
She served as general counsel at Heritage Conservancy, where she created one of the first land conservation webcasts, wrote popular guides to help landowners and townships through the intricacies of land protection, and served as a consultant for the largest municipal open space bond issue in the state up to that time. After that, Debra started her own legal practice focusing on land conservation and environmental policy, representing landowners, land trusts, and government agencies. She has helped save thousands of acres in the region, including lands decommissioned Boy Scout camps, urban trail links, and even an island in the Delaware River.
Debra volunteered as vice president of the Fairmount Park Commission for over a decade. She served on the Philadelphia Commission on Parks & Recreation, where she chaired the Land Use & Planning committee. Debra co-hosted the television show Greenworks for Pennsylvania and taught conservation law course and workshops. Her writing has been published in numerous legal journals, newspapers, and magazines on topics ranging from recreational liability to agricultural conservation easements to the Americans with Disabilities Act.
In 2017, Debra co-founded the Philadelphia Environmental Film Festival, bringing hundreds of top-notch new environmental shorts and feature films to the region. She recently started a new nonprofit, One Little Earth, to promote and help publish children's environmental books and create youth programs that inspire a love of nature.
She currently sits on the Tinicum Conservancy board of trustees, WeConserve PA's policy council, Natural Lands President's Advisory Council and Conservation Programs Committee, and PennFuture's President's Leadership Council.
We asked Debra some questions for our profile (This interview has been edited for length and clarity):
What first prompted you to become so passionate about environmental issues?

Since childhood, I've always had a special connection with nature. I grew up hiking, camping, and canoeing in a small Central Pennsylvania town along the Appalachian Trail. At age 11, I was outraged when my hometown's beloved grove of chestnut trees was clear-cut and paved for a parking lot (yup, just like the Joni Mitchell song!). Recently, my mother showed me an essay I'd written from that time. I declared that, when I grew up, I wanted to "turn parking lots into playgrounds." Since then, I'm grateful for the opportunities I've had to follow my passion for nature from so many different angles.

As a "Lifetime Achievement" honoree, you obviously have a lifetime of accomplishments to be proud of. Which one stands out that had special meaning for you?

When I was vice president of Philadelphia's Fairmount Park Commission, I witnessed constant pressure to infringe on public open space. I'm proud to have drafted the city's first park protection ordinance and successfully led negotiations to save several threatened green spaces and historic buildings.

What inspired you to co-found the Philadelphia Environmental Film Festival?
I used to attend the big environmental film festival in Washington, DC, each year and think: "Why doesn't Philly have its own enviro film festival? Someone should really start one." At some point, I realized that "someone" would have to be me! Over the five years we ran the festival, we screened hundreds of exceptional short and feature films and brought in dozens of speakers. My favorite moment was Opening Night of the first year. We'd done so much work – all volunteer – picking films, raising money, creating the nonprofit, and securing film licenses. Only then did it hit me: What if no one shows up?! That night, I looked outside right before the theater doors opened, and there was a line stretching down the block!
Any way you can pick a favorite movie that you've screened at the Festival?

The best part of running the festival was the chance to watch hundreds of inspiring films over the years. The ones that really stood out to me are: RiverBlue, a fascinating look at the environmental impact of denim; Five Seasons—The Gardens of Piet Oudolf, a surprisingly interesting profile of the famous horticulturalist; The Last Animals, a gripping documentary about battling poachers and criminal networks to protect elephants and rhinos; The Great Green Wall, an entertaining and music-filled film about planting trees in Africa; Sea of Shadows, a true-life thriller about poaching in the Sea of Cortez; and The Territory, an eye-opening film about land grabs in the Brazilian rainforest. Ask me tomorrow and I'd probably come up with a whole different list!

Can you tell us what you're currently working on?

I'm an aspiring children's book writer and am currently am working on a picture book about an orphaned tiger cub. I'm also delighted to be serving as acquisitions editor for a new line of enviro-themed children's books in alliance with publisher The Little Press. We're currently looking for entertaining nature-focused picture book manuscripts for readers ages 4-9, so send them my way if you have a good story to share!

What's something about you we probably don't know?

Although I'm not a very good guitar player, I do love writing lyrics and am honored to have won a number of songwriting awards, including from American Songwriter, Nashville Songwriters Association, and The Great American Song Contest. It probably won't come as a surprise that several of my songs are about nature! Last year, I won the PA Parks & Forests Foundation President's Choice Award for a song I wrote to celebrate the 50th anniversary of the state's Environmental Rights Amendment.
You can hear a sample of Debra's songs including A World Without and How Do You Mourn on SoundCloud.
If you would like information on being a sponsor of the 2023 Celebrating Women in Conservation Awards event, please contact Travis DiNicola at dinicola@pennfuture.org or 717-214-7924.
Thanks to our sponsors!