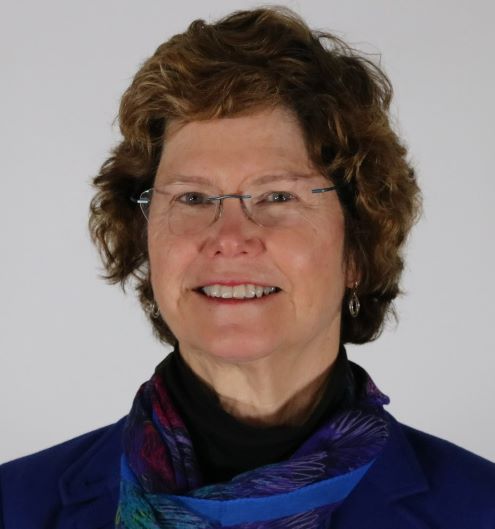 Carol Collier
Carol serves as a Senior Advisor for Watershed Management and Policy at the Academy of Natural Sciences of Drexel University. Major projects include the Delaware River Watershed Initiative (DRWI), a multi-million dollar effort to improve water quality in the Delaware River tributaries by working with land owners, farmers and local officials. Additional projects include evaluating impacts to natural resources and human water use due to potential flow changes on the Delaware River system, as well as improving river-based recreation opportunities for the overburdened neighborhoods in Philadelphia, Camden, and Chester.
From 2014 until 2018, Carol was Director for the Environmental Studies and Sustainability Program in Drexel University's Biodiversity, Earth and Environmental Science (BEES) Department. She sat on the state-wide and Delaware Basin committees for the Pennsylvania State Water Plan update process and recently served on Governor Josh Shapiro's Transition Team.
Carol served for more than 15 years as executive director of the Delaware River Basin Commission (DRBC) before joining the Academy. The DRBC is an interstate/federal commission that provides a unified approach to water resource management without regard to political boundaries. Before joining DRBC, she was executive director of Pennsylvania's 21st Century Environment Commission and director of the Pennsylvania Department of Environmental Protection (PADEP) Southeast Region. Prior to PADEP, Collier spent 19 years with BCM Environmental Engineers, Inc., beginning as a student intern and ultimately becoming vice president of environmental planning, science, and risk. 
Carol majored in biology at Smith College and received a Master's in Regional Planning from the University of Pennsylvania. She is a member of the College of Fellows of the American Institute of Certified Planners (FAICP). In 1997 she was presented the Touchstone Award from the Society of Women Environmental Professionals and, in 1998, received the Woman of Distinction Award from the Philadelphia Business Journal. In 2016, the American Water Resources Association (AWRA) elected Carol as an AWRA Fellow and in 2007 presented her with the Mary H. Marsh Medal for exemplary contributions to the protection and wise use of the nation's water resources. She was president of the AWRA in 2013. In 2014, the U.S. Army Corps of Engineers awarded her the Bronze Order of the DeFleury Medal, and the Partnership for the Delaware Estuary presented the Delaware Estuary Jonathan Sharp Lifetime Achievement Award. In 2017, Carol received the Curtin Winsor Award by the Pennsylvania Environmental Council (PEC). 
Currently, Carol is Board Chair of the PA/DE Chapter of The Nature Conservancy (TNC), and she serves on the Conservation Council of the NJ TNC, the Pinchot Institute for Conservation, the Water Resources Association of the Delaware River Basin, UPenn McHarg Center Board, Conservation Votes of PA, and the Fund for Fairmount Water Works. She has taught at the University of Pennsylvania and at Drexel University and has published on environmental and water-related topics. She has testified before the U.S. House of Representatives and the Pennsylvania Legislature. In 2004, she was a member of a nine-person U.S./China/Japan team to assist the People's Republic of China with river basin management. Carol has also participated in water management and sustainable forest practice events along the Yangtze River in China and in the rainforests of Ecuador. In 2015 and 2016, she attended the UN Climate Change Conferences, COP 21 and 22, in Paris and Marrakesh, respectively. She believes proper management of water resources is the key to our economic and environmental future. 
We asked Carol some questions for our profile (This interview has been edited for length and clarity):
We know you were a biology major in college, but what first prompted you to become so passionate about environmental issues?

I grew up at the Jersey shore and spend my time in and on the water and exploring wetlands. I was and am a "River Rat." Spring of my freshman year at Smith College was the first Earth Day (don't do the math!). I knew then that I had to be a biology major and help the environment. Later at UPenn, I took a limnology (science of lakes and streams) course with Dr. Ruth Patrick of the Academy. That cemented my water resources direction. She was my mentor for 40 years. Mentors are really important!
 
As a "Lifetime Achievement" honoree, you obviously have a lifetime of accomplishments to be proud of. What is one of them that really stands out to you though had special meaning for you?

That is difficult. At DRBC, we were successful in increasing the Special Protection Waters (no measurable change to existing water quality in the whole non-tidal river), a moratorium on hydrofracking for natural gas, and a reduction of PCBs in estuary for elimination of fish consumption advisories. I think the most import thing is to listen and find a path that protects the environment and also respects other needs. I like to bring people to the table to hear different viewpoints and help craft a solution. Sometimes it can be a very slow process! I also have been extremely fortunate to be surrounded by excellent staff along the way. I must also say, I am extremely proud that my husband, Rick, and I raised two sons (both Eagle Scouts) that now have their own families in the Philadelphia area.
 
Can you tell us what you're currently working on?

Through the Academy and the American Littoral Society, working to improve the lives of overburdened communities in Philadelphia, Camden and Chester by pushing to improve water quality and recreational access to the river and tributaries. I am also working with PADEP and NJDEP to assess potential impacts to natural resources and human water uses if reservoir releases and river flows change in the Delaware River system. I requested to become a part-time employee so I can spend more time with environmental organizations, including the TNC PA/DE Chapter Trustee Board where I'm Chair. That combination should keep me out of trouble!
 
What's something about you we probably don't know?

I can tell you two things! Patrick McDonnell (PennFuture's new President & CEO) was my intern when developing Governor Ridge's 21st Century Environment Commission report. And, my husband and I met while sailing when we were 16 and are still sailing together. 
If you would like information on being a sponsor of the 2023 Celebrating Women in Conservation Awards event, please contact Travis DiNicola at dinicola@pennfuture.org or 717-214-7924.
Thanks to our sponsors!