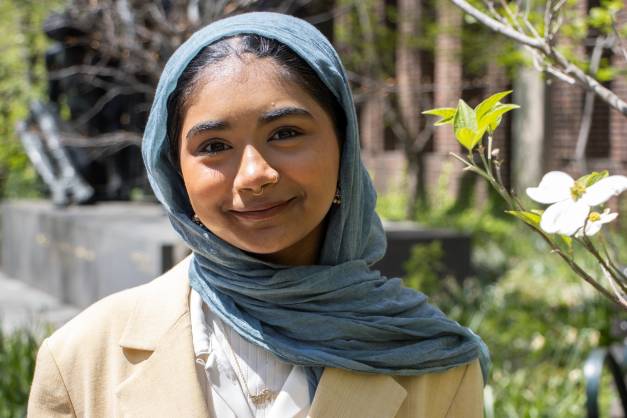 Sabirah Mahmud 
Sabirah is a climate organizer, as well as a sophomore at the University of Pennsylvania studying International Relations and Near Eastern Languages and Culture. After discovering her own personal connection with the climate crisis, she realized that the suffering her family has endured in Bangladesh, one of the countries most vulnerable to this crisis, could not stand by any longer. This inspired her to found her own climate movement in Philadelphia.
Sabirah has been organizing with the climate movement since February of 2019 when she founded Philly Climate Strike, now Philly Earth Alliance (PEA). From then she spent a period of time working nationally for the U.S. Youth Climate Strike and Youth Climate Action Team. Now she works as the Strategy Organizer for Philly Thrive. In the future, however, she wants to travel abroad to aid Syrian refugees but right now she fights for a leftist revolution starting with her home city, Philadelphia. You can catch her spilling hot takes on her Instagram (@sxbirah), organizing a revolutionary uprising, or creating art in her free time. 
We asked Sabirah some questions for our profile (This interview has been edited for length and clarity):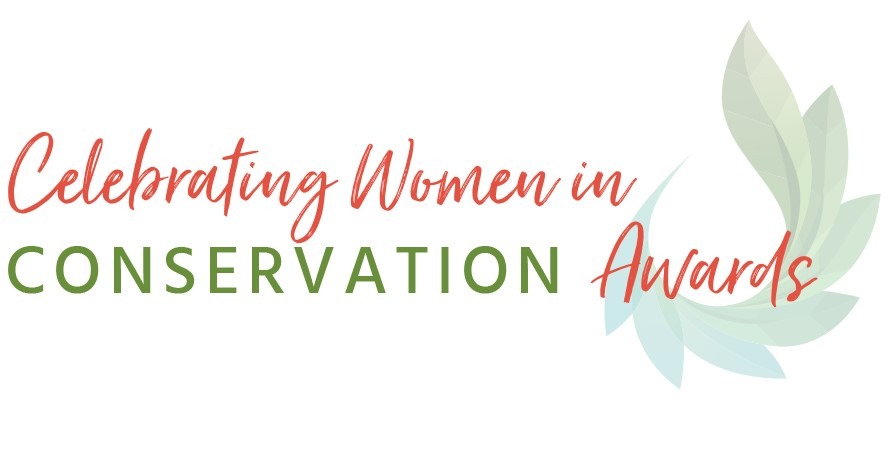 Did you originally grow up in Bangladesh? Have you spent a lot of time there?
I did not spend a lot of time in Bangladesh nor was I raised there. I was born in New York City. I have a weird upbringing where my mother grew up in the States (her family immigrated here when she was one) so I am second generation on her side, but my father came over to this country after marriage when he was 30 so I am a first-generation American on his side.
I have been to Bangladesh a couple of times. I don't remember too much about my two other trips, but the last trip I made was when I was 12.  I stayed for four months and so it was a pretty lengthy trip and it was incredibly impactful on my climate activism and journey to becoming an advocate in this sphere. I would love to go back to Bangladesh because all my father's family is still there, however due to safety reasons I just have not been able to return yet. 
In terms of my last trip to Bangladesh, since my family is not from the capital like most Bangladeshi-Americans are, I saw a different Bangladesh than many people are exposed to. My family is from a small district near Chittagong called Noakhali in South Eastern Bangladesh. This is a very coastal district where there is a lot of farming land and a huge lack of industrialization and modernization we see in most cities that we recognize. The environment where I stayed for most of my trip had one local generator with very weak WIFI and in general we barely were connected with the outside world that wasn't our daily immediate life. Kitchens are outside and so are bathrooms and most people bathe in the rivers or ponds nearby. I got to see an upbringing that was so different to my life in New York City and in Philadelphia and I enjoyed it. Quickly though I saw the problems with climate change and how it is impacting this community. There was a multitude of trash building up on the banks of the bodies of water as well as undrinkable water. There were terrible cases of erosion where main roads that connected houses (like with my own Fufu's, my aunt related to my dad) could barely have people walk over it without the threat of falling into pits below. I also got to experience a very violent flood that I was able to be rescued from as my family fled to the capitol, but my other relatives were forced to stay back because this was their home.
What specifically inspired you to found Philly Climate Strike?
I was inspired to found the Philadelphia Climate Strike because I didn't really see any young people doing this work. I saw the mobilization in Europe and other nations so I was wondering why isn't this here? Due to this lack of mobilization specifically in climate, when a year previous I saw incredible mobilization regarding the March for our Lives Movement, I knew I could help bring youth activism to the climate movement. Additionally, as I mentioned my trip to Bangladesh made me more aware of the violence of climate change especially to developing nations, I knew that I had a personal stake and reason to stand up. 
Tell us more about what Philly Climate Strike/Philly Earth Alliance does. And what about Philly Thrive?
The Philly Earth Alliance was the group that I originally founded in February of 2019, the spring of my Sophomore year in high school. There have been a couple of names that this group has been through and it was primarily known as the Philadelphia Youth Climate Strike. This group was created to help mobilize young Philadelphia high school students to start organizing and push the fight for climate. As a group we had put on around 4-5 strikes/large mobilizations and our September 2019 event made history in Philadelphia as the largest climate mobilization with over four thousand attendees joining us in our mobilizations. This group is currently inactive as a lot of us are currently in university and no longer in high school, but in the case any high school students are interested a lot of us would love to start coaching students to get it running again. 
In terms of Philly Thrive, this organization is a very intersectional climate justice organization that fights for the rights of Black and Brown residents in the South Philadelphia area as well as fighting for the larger Philadelphia community. We began mobilizing in 2015, but I have been involved with Philly Thrive since 2019. As an organization, they have been vital to the movement to close down the PES Oil Refinery that had exploded in 2019 and they ran campaigns through 2020 and won a victory in getting the refinery sold to the redevelopment corporation Hilco. I officially joined the team in 2021 where I have been working as a strategy organizer. In my role, while the organization is now redirecting their energy into making sure the redevelopment process goes well, I am working on recruiting young high school students in the area to learn and become environmental advocates in their community. Right now, I am actually running a high school internship at Thrive to help empower and teach young people to get involved with the climate crisis. 
How are your studies going at University of Penn?
My studies at UPenn have been going well! I am currently majoring in (and officially declared) International Relations and Modern Middle Eastern Studies where I hope to fight for human rights, including the right to breathe and to not live in a toxic environment, as a career. In terms of my time at Penn with studying, I really have enjoyed the various opportunities I've been offered. I am currently a SNF Paideia Fellow which gathers a number of motivated students at Penn to engage in wellness, civic dialogue, service, and citizenship. This Fellowship allows me to become more of an advocate and understand more of an interdisciplinary view to many global critical issues such as the climate, international human rights, and the future of our world.
In terms of classes, I have taken a wide range of courses on topics from linguistics, immigration, international borders, and more. These classes have been amazing, but something I'd really love to share is that I am taking a very interesting course this semester where I get the chance to do critical research on immigration and civil society in Palermo, Italy. This city also has amazing climate science and such a rich history so I am very excited to learn more about all these interesting and intersecting ideas in my studies especially with this opportunity to do research internationally.
What's something about you we don't know?
I can give a pretty serious answer to this question as well as a more light hearted one! The serious answer I would say is that I grew up in pretty extreme poverty. I didn't always have a stable home, parents with stable jobs, or even a constant set table for food. Because of this, I recognize how capitalism can really impact household dynamics and how poverty can really impact the pipeline from knowing about serious critical issues such as climate change as well as how capitalism really affects social aspects of the climate crisis (where people cannot afford produce, people lose jobs, communities are toxic, etc). Due to my upbringing in general though, I think I just have been very conscious about wealth as well as just how the violence of capitalism is so important to be aware of when we're living and walking through climate spaces.
However, transitioning to a more lighthearted fact is that I love music! I love being creative! Honestly in my own time, I love singing my favorite songs on Spotify, dancing in my room, or playing my instrument in the Univ. of Pennsylvania Band! I think a lot of people are surprised knowing I'm in a band, but I've actually been playing the clarinet since I was in fourth grade so it's a pretty big part of my life. So when I'm not on the streets organizing, I'm engaging in something, honestly anything extremely creative.
If you would like information on being a sponsor of the 2023 Celebrating Women in Conservation Awards event, please contact Travis DiNicola at dinicola@pennfuture.org or 717-214-7924.
Thanks to our sponsors!