The fire and collapse of I-95 is the third threat to Philadelphia's air and water in less than three months.
A Sunday morning tanker fire on Route I-95 near the Cottman Avenue exit in northeast Philadelphia spilled 8,500 gallons of gasoline and collapsed the overpass. The runoff from the fuel leaked into a drainage near the Delaware River, which runs parallel to the highway and now needs to be monitored by the U.S. Coast Guard for contamination.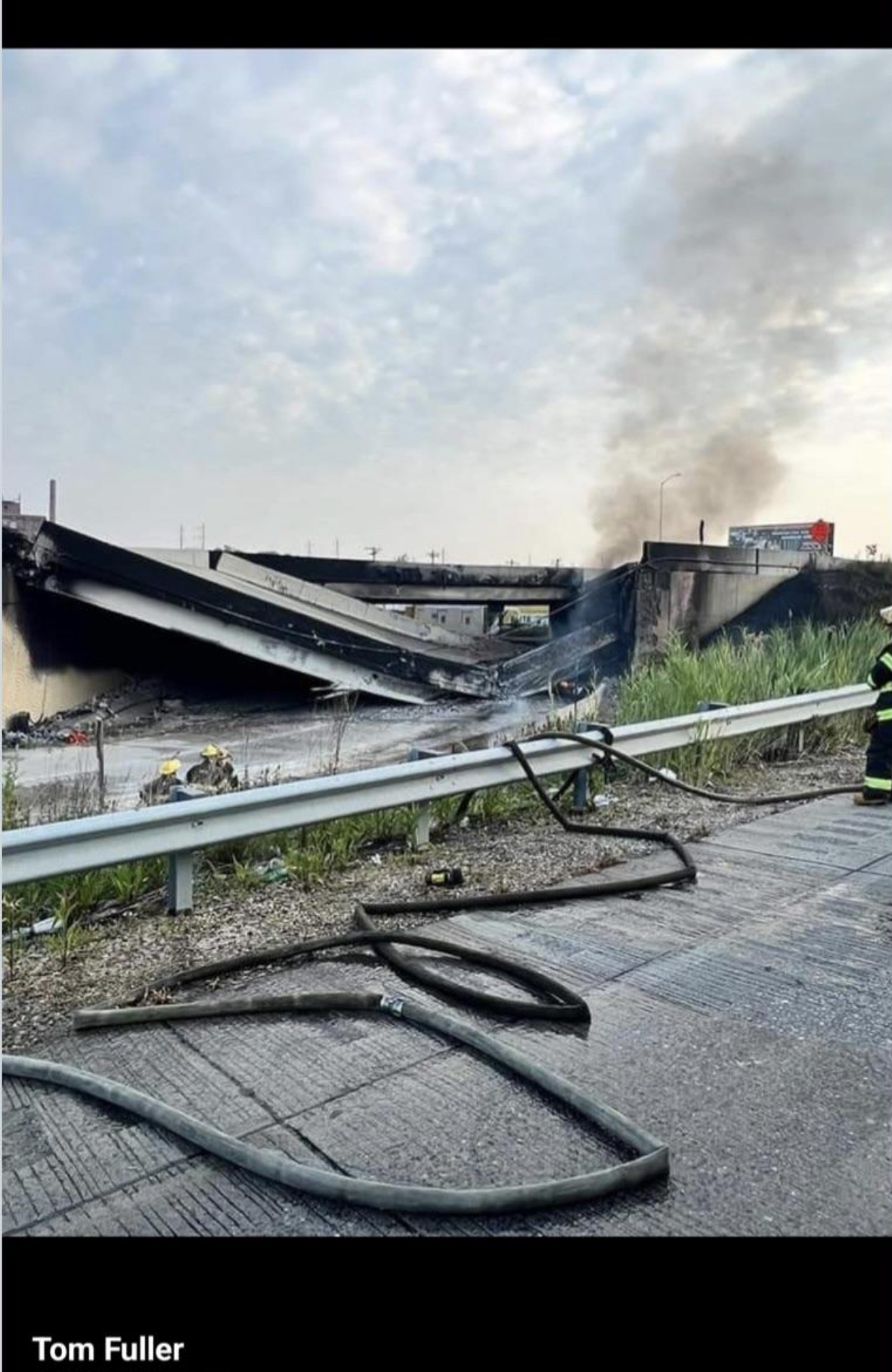 On March 24, Trinseo's Bristol plant spilled 8,100 gallons of latex polymer that reached Otter Creek near the Delaware River.
Last week, hazardous Canadian wildfire smoke settled over Philadelphia, resulting in the worst air quality level recorded by AirNow at 447 (maroon color).
These are the environmental disasters that we are aware of, and they've happened as lawmakers and fossil fuel industry executives look to bring an LNG export terminal to the Port of Philadelphia that will increase fossil fuel emissions and the risk of large explosions of the highly flammable liquified natural gas near neighborhoods along the Delaware.
If a single tanker explosion can take out a chunk of a major interstate and threaten our drinking water supply within minutes, how will the City of Philadelphia and state lawmakers keep Philadelphians safe from much larger fossil fuel projects?
Fossil fuels are volatile and hazardous chemicals can injure. While accidents happen, better preparedness for them will not make them less dangerous. Fossil fuels are the threat and our focus should be getting rid of them, not bringing in more of them.