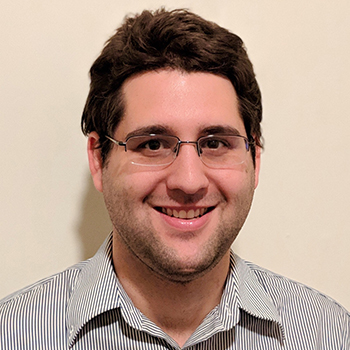 717-614-1405
Mehrazar@pennfuture.org
In his role as the Field Manager, Michael works with citizens to play a more active role in conservation policy. He recruits, trains, and manages volunteers in central Pennsylvania to advocate for environmental issues.
Michael is motivated by the desire to improve Pennsylvania's air quality, safeguard its water supply, and fight against climate change. For Michael, these issues are nonpartisan, which gives him hope that people of diverse backgrounds will act together to ensure long-term environmental health.
Prior to joining PennFuture, Michael was a Field Organizer with For Our Future, where he recruited, trained, and managed a team of canvassers in Dauphin, York, and Cumberland counties.
Michael has a bachelor's degree in political science from Lock Haven University. While at Lock Haven University, he was Vice President of his environmental club, Speaker of his student government's senate, and interned at the Association of Pennsylvania State College and University Faculties.
Michael enjoys playing and watching soccer, fiddling with computers, listening to podcasts, biking on trails, and all things Star Wars.