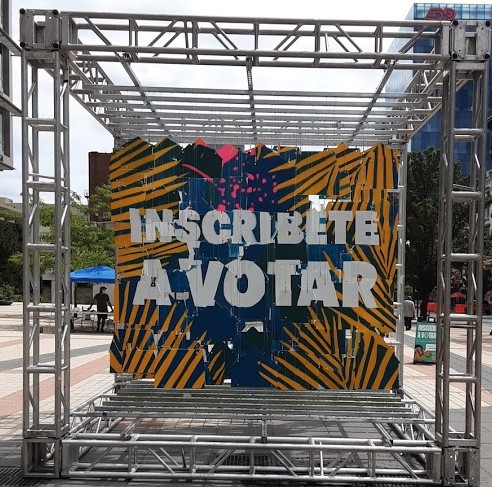 It is a fact that communities of color are disproportionately impacted by climate change and pollution, and that is not accidental.
Historically, the burden of polluting factories and industries has been placed directly on low-income communities and communities of color, which in turn exacerbates the impacts of climate change on these communities.
These communities not only shoulder outsized burdens from pollution and climate change, but they are often overlooked and underrepresented in all levels of our government and democracy. We steadfastly believe that the key to helping these communities fight for environmental justice is to maximize their power in our democracy.
Too often, environmental organizations just move pollution from one person's backyard to another's. To win this fight, we need to keep the chemicals and pollutants that cause asthma, cancer, and climate change out of Pennsylvania entirely, and we need to amplify the voices within our communities of color to accomplish that.
PennFuture has always focused on protecting our air, water, and land, and empowering all Pennsylvanians to build sustainable communities for future generations. Civic engagement can be the first step in that empowerment, which is why our Democracy For All—PennFuture program seeks to register many new voters in 2020, primarily in communities of color.
Due to the pandemic, we have had to get creative in how we engage and register new people of color. Not being out in the field has dampened the number of people we can physically register. Not to be deterred, we have gone digital! Our canvassers are all digitally focused on phone banking, texting, and relational texting.
Our Area Directors, while managing the canvassers, will also be focusing on developing relationships with organizations. They will also be encouraging organizations and local events to utilize our tablets to register their members to register to vote.
Our social media strategist will work to develop social media content for the newly formed civic engagement page, our Facebook and Instagram pages as well as creating online events. She will be working closely with PennFuture staff to make our reach as far as possible.
My long term goal for Democracy for All is to be a program that continues to register new people to vote, educates people about the importance of voting, and empowers people to empower themselves.
I would like to introduce you to the Democracy for All team:
Shavon Ferguson - Area Director for northeast Pennsylvania with a focus on Lackawanna, Schuylkill, Monroe, and Luzerne counties.
Josie Lopez - Area Director for southeast Pennsylvania with a focus on Northampton, Lehigh, Dauphin, and Berks counties.
Carrie Myers - Social Media Strategist with a focus on branding the Democracy for All - PennFuture name and engaging audiences on social media and other platforms.
Erlinda Aguiar - Quality Control/Quality Analyst will be making sure that we are compliant on all fronts and analyzing data to see how well we are digital engaging with targeted communities.
Despite the ongoing coronavirus pandemic upending our plans for the Democracy for All program, we are forging full-steam ahead with this important and crucial work!
Please follow us on Facebook and Instagram to stay up-to-date with the latest news from the program!