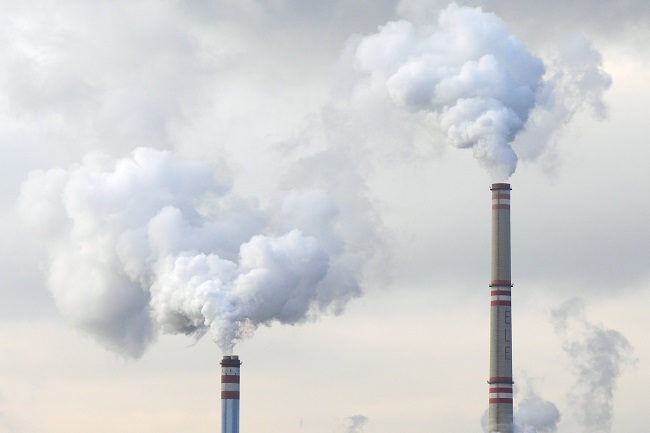 The Allegheny County Health Department (ďACHDĒ) recently issued an air installation permit for a proposed Invenergy Allegheny Energy Center gas-fired power plant in Elizabeth Township, Allegheny County in Southwestern Pennsylvania.†PennFuture, along with our partners the Environmental Integrity Project, Clean Air Council, and Mountain Watershed Association,†appealed this permit to the ACHD Hearing Officer.†
This facility would be a large, 639-wegawatt gas-fired power plant that would emit hundreds of tons of noxious pollutants and millions of tons of climate pollutants annually.†If completed, this facility would be a major source of nitrogen oxides, carbon monoxide, and VOC emissions, and a minor source for particulate matter, PM10, PM2.5, sulfur dioxide, and hazardous air pollutants.†A gas-fired power plant like this one would not only contribute to climate change and endanger public health and the environment through its direct emissions, but it would also perpetuate fracking in Pennsylvania and the further entrenchment of the fossil fuel industry in our region.††
The planned location for this facility is on the Youghiogheny River, near the edge of Allegheny Countyís border with Westmoreland County.†Emissions from the facility will impact residents in both counties, surrounding environmental justice communities, and residents of the nearby Mon Valley, who are already overburdened by pollution from industrial sources.†Air pollution from this proposed plant will only exacerbate the regionís existing struggles with poor air quality from heavily polluting industries and further threaten public health.
We object to the installation permit on several grounds.†The permit issued by ACHD would allow for unlawfully high levels of air pollution and excessive startup, shutdown, and malfunction events.† Further, the ACHD failed to properly conduct required analyses, in addition to other significant deficiencies with the permit, as detailed in our Notice of Appeal.†For more information, our full Notice of Appeal may be read here.
PennFuture is dedicated to protecting our air, water, and communities from the threats of the fossil fuel industry.†By challenging ACHDís issuance of the Invenergy AEC air permit, PennFuture continues to fight for clean air and a clean energy future for all of Pennsylvania.