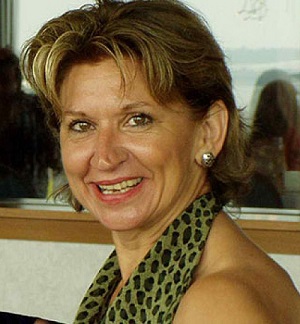 In all honesty, by 1994 after six years leading two environmental movements—the PA Rainforest Action Committee and Central PA Earth Day Committee—I became disillusioned that the 20th anniversary of Earth Day would reignite action from Washington to address the threat of global warming, as it was referred to then. For the next 10 years my activism took the form of writing, publishing and studying this country's history of environmental irresponsibility.
In 2004, John Hanger—the first Executive Director of PennFuture—asked me to join the Board of Directors of the organization. At the time, their motto was "Every environmental victory is an economic success." Bingo! I found my tribe.
PennFuture has always, even from inception, been highly respected within Pennsylvania's environmental community. Where it had tremendous impact was in the halls of the Capitol. Those were 'good times' for the environment.
We had the ear of Governor Ed Rendell, who had faith in Hanger and PennFuture. There was more balance in the legislature. DEP and DCNR were doing good work and our Energy Center was busy paving inroads for alternatives and throughout those years, our funding from Heinz and Pew Foundations remained strong. In sum, the staff of PennFuture were laying the foundation of what would become a distinguished environmental organization in Pennsylvania.
By 2008 we were celebrating our 10th anniversary with Vice President Al Gore in attendance to support us. Mr. Gore describe PennFuture as "the only statewide environmental organization in the country with a three-tier focus of policy, legal and energy work."
We were riding high on successes until the chessboard pieces shifted. Hanger moved onto head DEP, Gov. Tom Corbett replaced Rendell, and the Marcellus Shale created new environmental challenges while gaining more influence on policy.
At the same time, PennFuture was going through what seemed like a revolving door of leadership. In hindsight, these were the most challenging years for the board. I give credit to the leadership of Chair David Lane for guiding the organization through several years of executive searches. For both the staff and the board members, it was our commitment to PennFuture's mission as "the watchdogs of Pennsylvania's environment" that we refreshed our efforts.
By 2014, I moved into the Chair's shoes and we were again searching for an Executive Director. In 2015 PennFuture was fortunate to hire Larry Schweiger who had recently stepped down from the National Wildlife Federation. To be frank, we felt we hit payday. And it turns out we did.
Larry brought new ideas and opened doors for the organization. It was Larry's leadership that began the conversation to partner with Conservation Voters of Pennsylvania, which has strengthened our policy and advocacy work and expanded PennFuture's influence.
Larry insisted he hire Jacquelyn Bonomo as his chief operating officer. Jacqui came with decades of environmental leadership and discipline, and she brought structure to the organization and always had an ear for my input, which made working with her one of the highlights of my tenure.
When Jacqui became President/CEO in 2017 and hired Matt Stepp as chief operating officer, they began restructuring PennFuture to meet the political, environmental, financial and personnel challenges of the time. This was hard work that required serious communication, organization and action. Throughout, the board was there to guide and support this transition.
During my time with PennFuture, I have witnessed the organization being transformed into a highly organized, focused and impressive instrument for change. Our reach throughout Pennsylvania has expanded beyond anything I could have imagined 16 years ago when I joined the board.
I leave PF confident and grateful. Confident that the executives are clear, dedicated and driven leaders. Grateful that climate change is now a main focus of PennFuture and grateful for my fellow board members who have always taken their position seriously and when needed, rolled up their sleeves, put in the time and got the work done with the understanding they are the caretakers of this important organization.
Editor's note:
Though she wouldn't admit it, Char Magaro was working on climate change issues long before anyone else was really aware of it. Her activism on this issue, and others, emanates from her early work advocating for rainforest protection.
Over the years, Char allowed PennFuture to use her restaurants for fundraisers and other events. We always knew that our guests would feel welcomed and really appreciate Char's high standards and hospitality.
Char was key to the success of PennFuture's 10th anniversary gala. She conceived the look and the style of the event so that it rose to fit the stellar line of speakers including Al Gore, Rebecca Rimmel of Pew Charitable Trusts, and Teresa Heinz of The Heinz Endowments. It was elegant, coordinated and it ran smoothly because of Char's attention to detail.
Char was essential in the transition and recruitment of PennFuture's CEOs, often a time consuming process, not once but twice. Hours of meetings and interviews were involved in this process. Char had great influence on the board, many times offering a point of view which was unique and creative. She blended well with all of the different personalities and thought big picture.
For 16 years Char been a significant part of the life of PennFuture, as we have been part of her life. She has supported us financially, offered wise guidance, floated many ideas, led the board ably as chair, and has been an inspiration and friend to many of us.