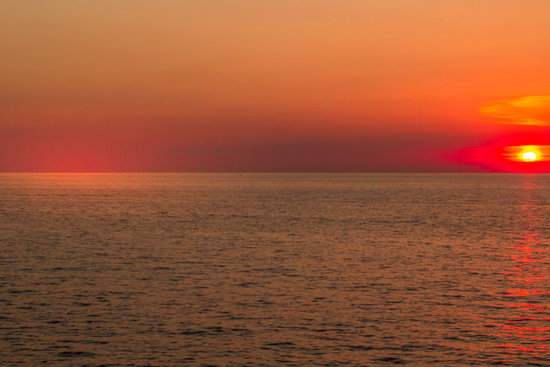 I just returned from an annual field trip we take with PennFuture's board of directors, as well as a terrific group of folks we call our President's Leadership Council. We try to visit special places in Pennsylvania—there are so many—and if these places have resonance with our mission, our program or the threats we are addressing, all the better.
This year we visited Erie County.
Erie County has been a part of my worldview from my days working to protect Pennsylvania's ecological treasures. The county's 77-mile Lake Erie shoreline and ribbon lake watershed contains spectacular biodiversity, natural features, great water-based recreation and rich agriculture. The rest of Erie County—by my rough estimation 80 percent—lies in the French Creek watershed, which empties into the Allegheny River and is one of the most ecologically significant tributaries to the Ohio basin, mainly because of aquatic life, freshwater mussels in particular.
My work now lies in defending these waters, lands and communities, and we at PennFuture see threats on the horizon.
One threat to the area is the lack of appreciation the rest of the state has for our northwest corner, Lake Erie and the fact that we are part of the Great Lakes ecosystem and region. The distance between Erie and Harrisburg creates another barrier—physically, psychologically and politically—and we know that dynamic can lead to this being an underserved region.
Our portion of Lake Erie has been relatively lucky in avoiding harmful algal blooms. These blooms have the potential to adversely impact our drinking water, and much diligence is required to maintain and improve water quality in light of changing climate and other conditions. Erie remains home to some of the most polluting industries and all have the potential to harm air, water and public health.
PennFuture aspires to play more of a role defending Lake Erie and the region's water, and we are driven to this work by legacy threats such as industrial discharges and leaking septic systems, and other emerging threats. A major concern is Erie's proximity to Pennsylvania's frack fields, its concentration of plastics manufacturing, and the massive petrochemical buildout that can occur there if the community is not attentive to this threat.
Related is the threat of the increasing infiltration of plastics everywhere, including into our freshwater resources, and how we can defend against a gas industry that is intent on exploiting frack gas to exponentially increase production of plastics. PennFuture aspires to shorten the distance between Erie and Harrisburg, and build capacity for the Erie community to have a stronger voice in the halls of the Capitol and be a more integrated part of our statewide water campaigns.
So we made a field trip to Erie to increase awareness among PennFuture's leaders of the beauty of the area. But more important were our meetings with members of the community who are dealing with environmental threats from invasive species to pollution from Erie Coke. These community leaders, elected officials and resource managers are on the ground every day fighting for their rights to clean air and clean water.
PennFuture's brand of advocacy will add value to these efforts and we look forward to close partnerships in the Erie area in the near future.