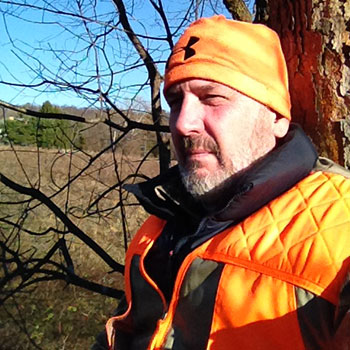 jugovic@pennfuture.org
412-456-2785

George directs the PennFuture law staff, manages the organization's legal cases and advocacy, and serves as chief counsel.

He returned to work with PennFuture after serving as the regional director of the Southwest Regional Office of the Pennsylvania Department of Environmental Protection (DEP). While there, George supervised over 200 staff responsible for administering DEP's major program areas, including waste, water, air, and oil and gas.

George served as PennFuture's president and CEO and Chief Counsel before that. He worked closely with PennFuture's Energy Center on wind energy issues and implementation of the Alternative Energy Portfolio Standards Act before the Public Utility Commission. He also litigated a number of important cases, such as ensuring protection of a stream from longwall mining and obtaining funding for installation of a public water supply in Petrolia, Butler County when a company's past waste disposal practices contaminated the area's groundwater supply.

George began his legal career with DEP after clerking for the U.S. Court of Appeals for the Ninth Circuit. While with DEP, he successfully litigated numerous cases before every level of Pennsylvania court, including the Pennsylvania Supreme Court. For six years, he prosecuted criminal cases for the Office of Attorney General's Environmental Crimes Section — obtaining felony convictions and incarceration of the president of a manufacturing company for unlawfully directing the disposal of hazardous waste.

George spent several years teaching Wildlife Law and Environmental Criminal Law as adjunct faculty at the University of Pittsburgh School of Law and serves on the board of directors for the Western Pennsylvania Audubon Society.