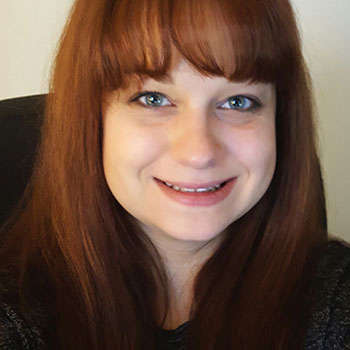 rinaldi@pennfuture.org
O: 570.216.3344
C: 570.906.9764

Emily focuses on clean energy, watersheds, and issues in the northeast region grounded in Wilkes-Barre. She is the state lead for the Coalition of the Delaware River Watershed. Her other work focuses on community and coalition outreach on storm water management, environmental policy revolving around pipelines and natural gas drilling, and ways to reduce water pollution in the region.

Before joining PennFuture, Emily was the Watershed Specialist for Pike County Conservation District. In that role she collected surface water and source water data in order to maintain pristine water quality in the Pocono Mountain region. Prior to this, she was also an Urban Resources Conservationist at Berks County Conservation District, the Director of Abington Area Joint Recreation Board's Earth Camp, and a Naturalist/ River Guide for Endless Mountain Outfitters.

She is involved with many volunteer organizations including the Northeast Audubon Society Chapter where she sits on the board of directors. Emily is the recording secretary for SEEDS: Sustainable Energy and Education Development Support based in Honesdale, PA. She is also a member of the Lackawanna Valley Chapter of Trout Unlimited and a Member of The Wildlife Society.

Emily earned a B.S. degree in Environmental Resource Management from Keystone College. While at Keystone she was the Eco Club President for two years and also served as the student representative on the Campus Sustainability Committee.

Born and raised in the Borough of Throop, PA, Emily is an avid freshwater angler, hiker, traveler, kayaker, and birder. Emily's love for birding has resulted in a nine year stretch of volunteering at a bird banding station in Dalton, PA. It has also brought her to Belize twice and to volunteer with Operation Ruby-throat which is a program focused around tracking hummingbird and Neo-tropical migrant migration patterns from North America to Central America.